Ahh, fall. You've been missed. Leaves are beginning to turn and cooler temperatures spark nostalgic memories of waiting for the school bus in the crisp autumn air. The days are getting shorter, but it's not so bad: it's hoodie and flannel seasonal. It also means it's time for warm, cozy drinks. And despite the fact that the PSL syrup at U.S. Starbucks locations still contains dairy (we're waiting…), there are still plenty of options for those of us that are craving a sweet and spicy beverage that screams fall.
Are Starbucks syrups vegan?
Starbucks flavors its drinks with clear syrups. The basic flavors are vanilla, mocha, and hazelnut, and then there are seasonal options like toffee nut, cinnamon dolce, and peppermint. The latter three are also available all year round, but Starbucks doesn't put them on the menu until fall and winter.

Many drinks are topped with sauces, which, with the exception of the mocha sauce, contain dairy. Unfortunately, this also includes the pumpkin spice sauce, which contains condensed milk. (So sadly, the chain's famous PSL can't be made vegan.) Although the U.S. hasn't released a vegan pumpkin spice syrup (yet!), the chain has across the pond.

A lot of drinks also come with toppings. Java chips and the cinnamon dolce topping are not vegan. But, the topping for the pumpkin spice latte is — it's a warming blend of cinnamon, ginger, nutmeg, and clove. The vanilla bean powder is also vegan and can be added to any hot drink.
Custom vegan drinks
You're not restricted to only what's on the menu at Starbucks. You can create a custom vegan drink using any of the ingredients above. If you're ordering a drink from the "secret menu" — ie a custom beverage like the Butterbeer latte — keep in mind that your barista might not know the recipe. Come prepared with the ingredients list. Your barista will thank you.
Not into coffee? Starbucks also has a tea menu that you can customize with syrups, spices, and even steamed dairy-free milk. And it has hot chocolate and apple juice, which can be served steamed.
10 vegan Starbucks drinks perfect for fall
It's time to take a trip over to your neighborhood Starbucks. These plant-based beverages are cold weather-approved.
Apple Crisp Macchiato
Newcomer to Starbucks' 2021 fall menu, the apple crisp macchiato can be ordered hot or iced. The autumnal beverage features apple and brown sugar syrup, espresso, steamed milk, and caramelized-spiced apple drizzle. Make it vegan by swapping out the steamed milk for a plant-based version for an apple pie dessert that you can drink.
Toffee Nut Latte
Toffee nut syrup is available all year round, but it's not on the menu boards until fall rolls in. Just be sure to order it with dairy-free milk and without the toffee nut sprinkles (which contain dairy) and whipped cream and you have yourself a cozy fall drink to sip on while you watch the leaves fall, or what have you.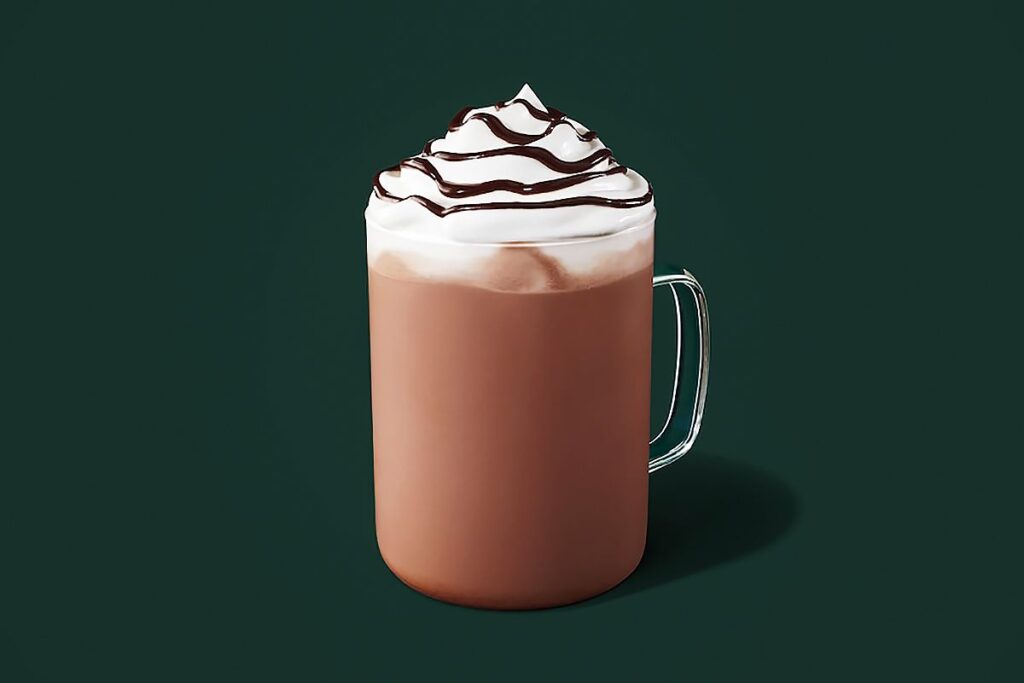 Hot Chocolate
Get your chocolate fix. Starbucks makes hot chocolate by blending its dairy-free mocha sauce and vanilla syrup with milk. Order it dairy-free and leave off the whipped topping. You can also customize it with any of the other syrups, such as hazelnut, cinnamon dolce, toffee nut, or caramel.
Caramel Apple Cider
Starbucks has apple juice on its menu year-round. Order it steamed with two pumps of caramel syrup and two pumps of cinnamon dolce syrup for a cozy apple cider that channels all the best fall flavors.
Vanilla Crème
If you're craving a latte, but not too keen on caffeine or coffee flavors, you can order a crème drink. The Cinnamon Dolce and Vanilla Crème drinks can be made vegan if you order them dairy-free and leave off the whipped topping. Pro tip: you can ask your barista to make you a caffeine-free drink with any of the vegan syrups.
Cinnamon Dolce Latte
PSL who?! Bursting with fall flavors, the Starbucks' cinnamon dolce latte is an absolute must-try. As is, it features a cinnamon dolce-flavored syrup, steamed milk, espresso, whipped cream, and a cinnamon dolce topping. You can easily customize this frothy beverage to be made vegan by opting for plant-based milk and nixing the whipped cream and cinnamon dolce topping. Ask your barista to top it off with cinnamon instead.
London Fog Tea Latte
This coffee-free latte is an infusion of black tea with notes of bergamot and lavender. Get it with your favorite vegan milk and enjoy.
Butterbeer Latte
This famous beverage from Starbucks "secret menu" is an absolutely sugary delight. To order a vegan Butterbeer Latte, ask for a dairy-free latte with two pumps of caramel syrup, two pumps of cinnamon dolce syrup, and two pumps of toffee nut syrup. We highly recommend topping it off with sea salt.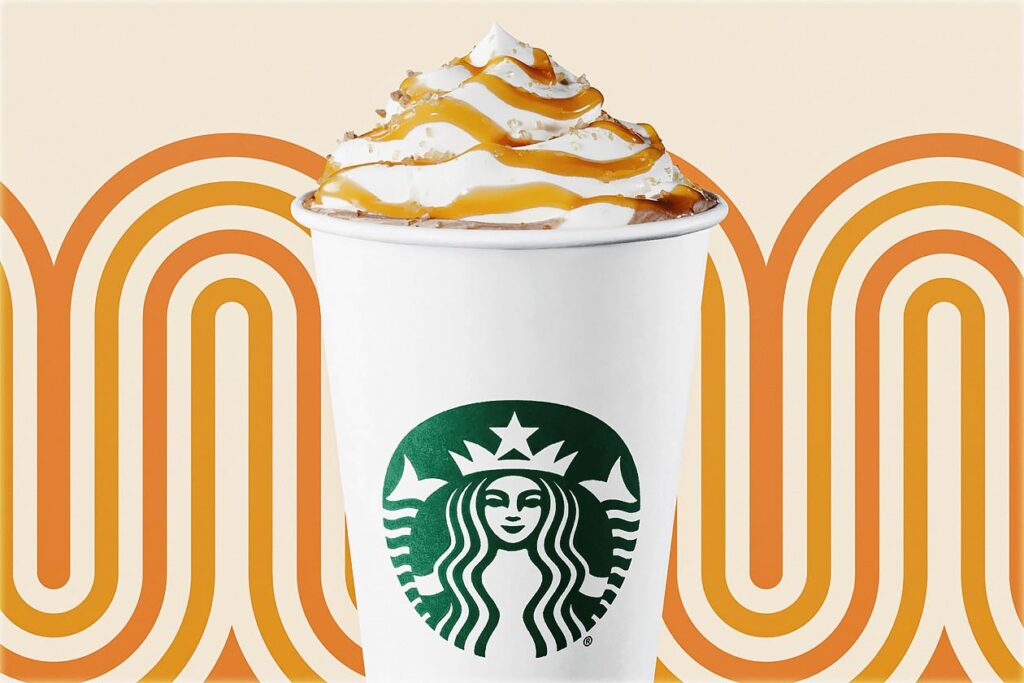 Salted Caramel Mocha
This chilly weather concoction combines toffee nut syrup with mocha sauce and a sweet-and-salty topping made from turbinado sugar and sea salt. To make it vegan, order it with dairy-free milk and ask for it without the whipped topping or caramel sauce drizzle. This drink is also available in Frappuccino form.
Vegan Chai Tea Latte
The regular chai latte on the menu contains a premade concentrate that's sweetened with honey. For a honey-free chai latte, order a regular Teavana Chai Tea with dairy-free steamed milk. Try it with a scoop of vanilla powder.