The global beauty industry is worth a phenomenal amount of money (more than $530 billion), and the U.S. is its biggest market, with a share of around 20 percent. The average woman in the country spends $3,756 on skincare and makeup products every year. But unfortunately, up until recently, the face of this behemoth of an industry has been undeniably Eurocentric — small features, light hair, and white skin. This is despite the fact that people of color, particularly Black women and Asian Americans and Pacific Islanders (AAPI), have been instrumental in shaping and building the U.S. beauty market.

Many products that we use every day were not created in the West, and were made popular here by people of Asian descent. Take BB cream, for example. The lightweight, hydrating color-correcting balm was first popularized in South Korea. As were sheet masks, a soothing layer of mineral extract-soaked cotton for your face.

Many in-demand treatments and ingredients were also brought over from the East. Threading, when facial hairs are removed with a cotton thread, originated in India and Central Asia. Now, it's one of the most popular methods of eyebrow shaping in the West. And jade rollers, a sought-after facial massaging tool, originated in China.
Coconut oil and turmeric, two highly regarded beauty product ingredients renowned for their vitamin and mineral content, also were first used in South Asia. And in the Pacific Islands, specifically the island of Hawaii, the benefits of vitamin-packed kukui nut oil, often used in serums and moisturizers, have been appreciated for centuries.
Now, you can find jade rollers, bb creams, sheet masks, and many products with these ingredients from some of the U.S. and Europe's biggest beauty brands. The West did what it does best: appropriated beauty rituals and tools from other cultures, without always acknowledging where they came from (or it's in the small print). This is why it's critical that consumers take a step back, and take the time and money to also support brands owned and built by people who descend from or were born into these cultures.

Supporting AAPI-owned beauty brands means recognizing the many traditions and communities that have created the modern-day beauty market. So with that in mind, here are 10 vegan-friendly, cruelty-free, high-quality AAPI-owned companies to choose from.
10 AAPI-Owned Beauty Brands to Support
Glow Recipe
Korean Americans Sarah Lee and Christine Chang met whilst working for L'Oréal, but in 2014, they decided to take their combined industry experience and launch Glow Recipe. The duo's brand is all about bringing color — and fun — to your skincare collection. But while its shelfie-worthy products stand out for their cute aesthetics, there is more to the brand than meets the eye.

Each Glow Recipe product has been carefully formulated with high-quality, natural ingredients. Like its packaging, each product is centered around the power and healing potential of fruit. Its Watermelon Glow Sleeping Mask, for example, harnesses amino acid-rich watermelon extract, and combines it with hyaluronic acid and AHAs, to leave your skin glowing and hydrated long after you wake. The mask is suitable for all skin types, from dry to oily.

Check it out here.
Then I Met You

Launched by South Korean-American esthetician Charlotte Cho, who also co-founded K-beauty online marketplace Soko Glam, Then I Met You is all about transformative self-care. The brand is based around jeong, a Korean concept that gives you a "deep feeling of empathy and affection for people, places, and things." Ultimately, Then I Met You is about giving people a moment in their day, via their skincare routine, to pause for meaningful reflection.

But of course, the quality and sustainability of the products are equally as important as the concept. To that end, all of the brand's ingredients have been chosen carefully with the help of cosmetic chemists and Korean manufacturers. Plus, its paper and cardboard packaging is 100 percent recyclable.

One of its standout products is its Rosé Resurfacing Facial Mask, suitable for all skin types. Easy to apply at home, the 15-minute vegan treatment (infused with real Damask Rose petals) gently lifts away dead skin cells, helping to improve texture and leave your face feeling smoother than ever. 
Check it out here.
Tower 28 Beauty
Founded by Chinese American Amy Liu, Tower 28 is California in a bottle. The vegan, cruelty-free brand is even named after a lifeguard tower in the state. The California-inspired branding came out of Liu's love for her Santa Monica home. She notes on her website: "Launching T28 has made my 'California Dream' a reality. I get to be my own boss, build something I'm passionate about, and do it with people I like and respect."

Following Liu's own battle with eczema, each of Tower 28's products is designed to be clean, safe, and effective. Its hero product, SOS Daily Rescue Facial Spray, is dermatologically tested, certified by the National Eczema Association, and helps repair, soothe, and purify angry, flaky, or blemished skin.
Check it out here.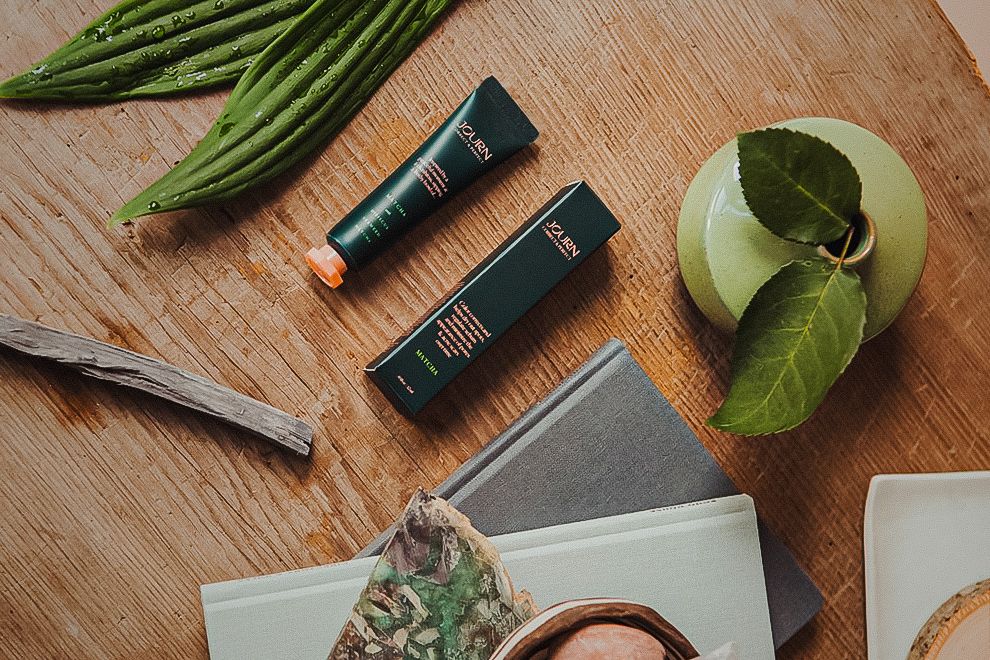 Journ Beauty
Pakistan-born Sara Shah founded Journ Beauty in response to her own frustrations with the beauty world. Formerly a busy lawyer suffering with cystic acne, she wanted simple, effective skincare and makeup products for women with medium to deep skin tones, who were suffering from skin ailments. But she couldn't find any. So she teamed up with her husband Mir to create some.

All of Journ's products are vegan, cruelty-free, and designed to address myriad skin concerns, from dark circles and hyperpigmentation to acne scarring. Take the Matcha color corrector, for example. If you're dealing with redness from acne, this product (matcha-infused, naturally) leaves the skin looking even and flawless, dries out blemishes, regulates the skin's sebum production, and minimizes pores.
Check it out here.
Fur
Founded by Laura Schubert and Lillian Tung, a second-generation Chinese American, Fur is all about breaking down barriers and dispelling body hair taboos. With their beauty brand, the childhood best friends have created inclusive, effective, vegan body care products, both for those with pubic hair and those who choose to remove it.

If you prefer to shave, Fur's Shave Cream, infused with olive oil, provides a buffer of protection between the razor and your skin, helping you achieve a smooth, nick-free result. If you like to keep your pubic hair where it is, the brand's signature Fur Oil, infused with jojoba and grapeseed oil, is designed to soften and condition while simultaneously soothing your skin and reducing the chance of ingrown hairs. And everything is safe for your sensitive areas, as it has been rigorously dermatologically and gynecologically tested.
Check it out here.
Peach & Lily
K-beauty cruelty-free brand Peach & Lily is all about "worry-free" skincare. Founded by Alicia Yoon, who grew up in South Korea and has since split her time between there and the U.S., its mission is very simple: to make skincare accessible, effective, and easy to use. A trained esthetician, Yoon, who suffers from eczema, has formulated everything especially to heal and transform problematic skin.

Its Peach Slices range includes a wide range of skin-healing products, like its Blueberry Ice Cream Facial Moisturizer. The gel, most suitable for oily to combination skin, comes packaged in a cute ice cream-shaped bottle. It contains blueberry and pomegranate extract, and helps soothe, plump, and lift the skin, improve firmness, and reduce the appearance of fine lines and wrinkles.

While many of Peach & Lily's products are vegan-friendly, it is not a 100 percent vegan brand, so double-check the ingredients before you buy.

Check it out here.
Live Tinted
In 2015, Deepica Mutyala started a career in beauty after one of her YouTube lipstick tutorials went viral. A few years later, the South Asian entrepreneur and influencer used her platform to create a diverse beauty-focused online community. And there began her unique business model: people-led products. Each Live Tinted product is born out of this digital community and their wants and desires.
The first product to be developed in this way was Live Tinted's Huestick color corrector. Now available in nine shades, the vegan-friendly Huesticks are designed to balance out dark circles and dark spots. They can be used on any part of your face, from eye to lip to cheek.
Check it out here.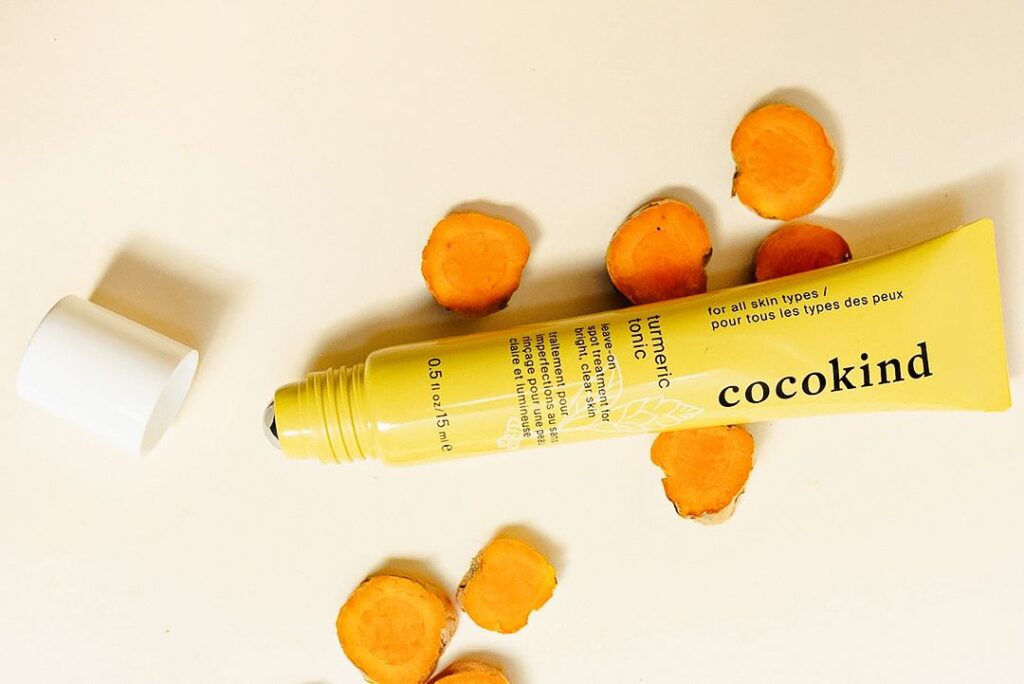 Cocokind
Conscious, cruelty-free, affordable, and effective. Those are the defining principles of the skincare brand Cocokind. Founded by former banker Priscilla Tsai, who is of Taiwanese descent, the company offers a wide range of easy-to-use products for all skin types, from acne-prone to mature. Aside from those made with beeswax, all of its skin-boosting products are vegan.

If you suffer from breakouts, its Turmeric Tonic is well worth a try. Infused with (you guessed it) turmeric extract, as well as tea tree oil, ginger extract, and broccoli seed oil, this spot treatment gentle, yet effective, and helps reduce redness, dark spots, and scarring. Apply it under makeup or before bed (or both!).

Check it out here.
Hanalei Company
Hanalei Company is a cruelty-free beauty brand and tribute to Hawaii wrapped in one. Founded by Korean American Alice Kim and her husband Vira, who was raised in Hawaii, the brand is named after Hanalei Bay in Kaua'i. Each product is inspired by the island's rich biodiversity and natural beauty, and is designed to leave you feeling as refreshed and restored as if you've just come back from a Hawaiian vacation.

One of its signature ingredients is Hawaiian kukui nut oil, which it uses in a multitude of products (nut allergy sufferers, do take note). According to the brand, the nut is a "skincare powerhouse." It contains a plethora of vitamins and essential fatty acids and has traditionally been used in Hawaii to treat sunburn and rashes. To get all the benefits of the nut, try the vegan-friendly Kukui Oil Lip Treatment, which helps hydrate and rejuvenate dry lips.

As well as effective, traditional ingredients, Hanalei Company is passionate about supporting the local community too. It's partnered with the AKAMAI Foundation, a nonprofit that works with Hawaiian socioeconomically disadvantaged youth to train them for the job market.

Check it out here.
Aavrani
Founded by Rooshy Roy, a first-generation Indian American, natural skincare company Aavrani captures the spirit of traditional Indian beauty. Each of its luxe products was inspired by Roy's Kolkatan grandmother, who would create natural hair and face masks at home in her kitchen. The founder writes on her website: "AAVRANI is my way to share the secrets of Indian beauty rituals with you. To combine the two parts that make me whole."
If you have dry skin, try the brand's Softening Hydra-Whip solution. Enriched with coconut milk, rosehip seed oil, and lavender extract, the formula will help soften and hydrate.
Check it out here.
LIVEKINDLY is here to help you navigate the growing marketplace of sustainable products that promote a kinder planet. All of our selections are curated by the editorial team. If you buy something we link to on our site, LIVEKINDLY may earn a commission.