We shouldn't need laws to protect the health and safety of humans or animals, but that's the society we're living in. When it comes to animal welfare, 2021 actually saw a positive uptick in new laws designed to protect them.
Grocery stores in California may soon be void of bacon. This is thanks to an initiative, called Proposition 12, passed in 2018 that bans pork obtained from pigs that were raised in gestation crates.
The new law goes into effect in January 2022. In addition to pigs, it would require more space to be given to egg-laying chickens and calves raised for veal. And although veal and egg producers are on track to meet the new rules, the pig producers are not. Only about four percent of the state's hog producers are currently in compliance with the regulations.
Once the law takes effect, producers can only sell pork meat in California if the pigs were raised in an area of 24 square feet.
Proposition 12 is the latest example of the impact that animal welfare legislation can have. From bans on fur farming to restrictions on cosmetics animal testing—more and more, lawmakers are paying heed to their constituents' calls for more stringent animal protection laws. Here are some of the biggest breakthroughs in animal welfare laws for 2021:
The biggest animal welfare laws of 2021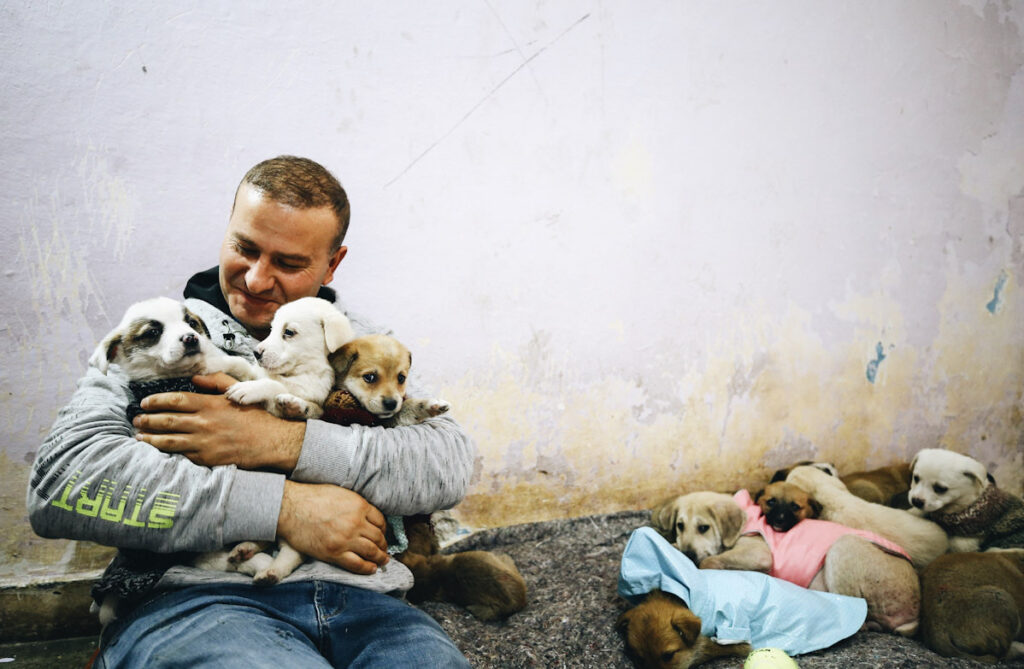 This year Turkey passed a new animal welfare law that reclassified strays and pets as living beings rather than commodities. The legislation also laid out harsher penalties for cases of animal cruelty. The previous penalty for animal cruelty included a small fine for damage to a "commodity." However, the updated legislation redefines animal cruelty by equating the crime to violence against a human.
In May, the U.K. launched the Action Plan for Animal Welfare. It addresses around 40 different animal welfare concerns, including those surrounding international trade, farm animals, pets and sporting animals, and wild animals. As such, the government pledged to crack down on foie gras, end live animal exports, and ban primates as pets, just to name a few. While it remains to be seen how reliable the government is in following through with its pledges, they appear to be a major step forward in addressing animal welfare issues.
After a push by more than one million activists, the European Commission revealed it proposed legislation for a caged animal farming ban. Although the law won't be presented until 2023 (and caged animal farming won't be fully phased out until 2027), but, once passed, it will help to improve welfare standards.
In a push to end commercial breeding operations, the New York State Senate passed a pet store ban, prohibiting the retail sale of dogs, cats, and rabbits. Once approved by the Assembly, the bipartisan legislation will take effect one year after its passage. Legislation like this ban helps to stop backyard breeders and puppy mills, which are dog breeding facilities that breed animals for sale. Puppies raised on these farms often live in deplorable conditions without adequate access to food, shelter, and veterinary care.
Virginia's recent ban on balloon releases was a win in the fight against plastic pollution. But the law was also a major advancement for animal welfare. According to a 2019 study, seabirds are 32 times more likely to die from consuming a balloon compared to other hard plastics. A second study, conducted by researchers from Virginia Aquarium & Marine Science Center and Longwood University, revealed balloons and bottle caps were the most commonly found pieces of plastic debris on four of the state's beaches.
Many cruelty-free cosmetics companies refused to sell their products in China due to the country's imported cosmetics policy. However, earlier this year, the country revealed that starting May 1, it would no longer require animal testing on imported cosmetics, as long as brands adhered to certain qualifications.
In June, Estonia became the first Baltic state and 14th European nation to ban fur farming. The country's parliament, Riigikogu, passed amendments to its existing Animal Protection Act and Nature Conservation Act, prohibiting the breeding and keeping of animals for the purpose of fur farming. The move was in line with Estonia's changing public opinion. According to a 2020 study by data consulting firm Kantar Emor, 75 percent of people living in the country are opposed to fur farming.
Virginia certainly led the pack this year in terms of animal-friendly legislation. In March, it became the fourth state to ban animal-tested cosmetics. The governor signed two bills into law that, which banned animal testing for cosmetics and all sales of existing animal-tested beauty products. The ban takes effect on January 1, 2022.
Virginia wasn't the only state to ban animal-tested cosmetics this year. In June, Maine's governor signed the Act To Ban the Sale of Cosmetics That Have Been Tested on Animals into law. It bans companies from selling cosmetic products that were developed or manufactured using animal testing after November 1 of this year.
The Aloha State also took a stand against animal testing this year. Following its introduction in 2018, lawmakers finally passed the Cruelty Free Cosmetics Act. In April, the act passed its final vote and went to the desk of the governor to be signed into law. Hawaii joins a growing list of U.S. states issuing such bans, including California, Nevada, Illinois, and Maryland.