So we all know 2020 didn't go as planned. And to be honest, 2021 hasn't really delivered either. We're still in the midst of a gruelling pandemic, we've been through lockdowns, extreme weather events, alarming climate crisis predictions, and suffered right-wing politicians who deny the existence of said environmental catastrophe and life-threatening virus. Now, to top it all off, it's cold. So for the sake of that precious, burned out, in-urgent-need-of-a-vacation brain of yours, run yourself a hot bath and bring the spa to you with these relaxing, cruelty-free bath gifts.
Seriously, take 30 minutes, an hour, whatever you need, and turn on the taps and get out the candles. Consider this your permission to just ignore everyone. Put your phone on aeroplane mode (that one is non-negotiable) and tune out all of the stresses of the outside world. You deserve it. This gift guide is all yours.
Earl of East Japanese Bathing Candle
The perfect bath starts with lighting a candle and creating a little ambiance. Made with an "eco-soy" wax and with fragrance notes of oakmoss, cedarwood, and black pepper, this Earl of East candle was inspired by Japanese forest bathing, known as "Shinrin Yoku." Popularized in 1980s Japan, the idea is to fully disconnect from our busy lives and take in the peaceful sounds, smells, and feel of the forest.
Pai Skincare Body Doubles
Pai Skincare's Body Doubles set is actually a triple threat. The Polly Plum body cream and Gentle Genius body wash work together on dry skin to cleanse, hydrate, and protect. With Camellia flower oil and sweet-scented bergamot, the body wash helps to lock in moisture (it comes complete with a konjac sponge too, ideal for lathering), while Polly Plum helps to soothe any itchy or irritated patches. Both leave skin feeling soft and nourished, which is especially needed in dry winter weather.
Sunday Rain Mango & Coconut Scrub
A mixture of mango and coconut makes this Sunday Rain scrub smell good enough to blend up in a smoothie. Unfortunately, it's not edible. But it is great for deliciously smooth skin. With added sugar crystals, the whipped scrub helps to buff away dead cells.
BeYou CBD Bath Salts
Wash off the stress of busy days by gifting these CBD-infused bath salts. When inhaled (in this case through some steamy bath water), CBD is strongly associated with feelings of relaxation. And, while there isn't much research around the benefits of CBD bath salts specifically, the non-psychoactive cannabinoid is also known for its skin-healing properties and may help to limit sebum (the oil responsible for pimples).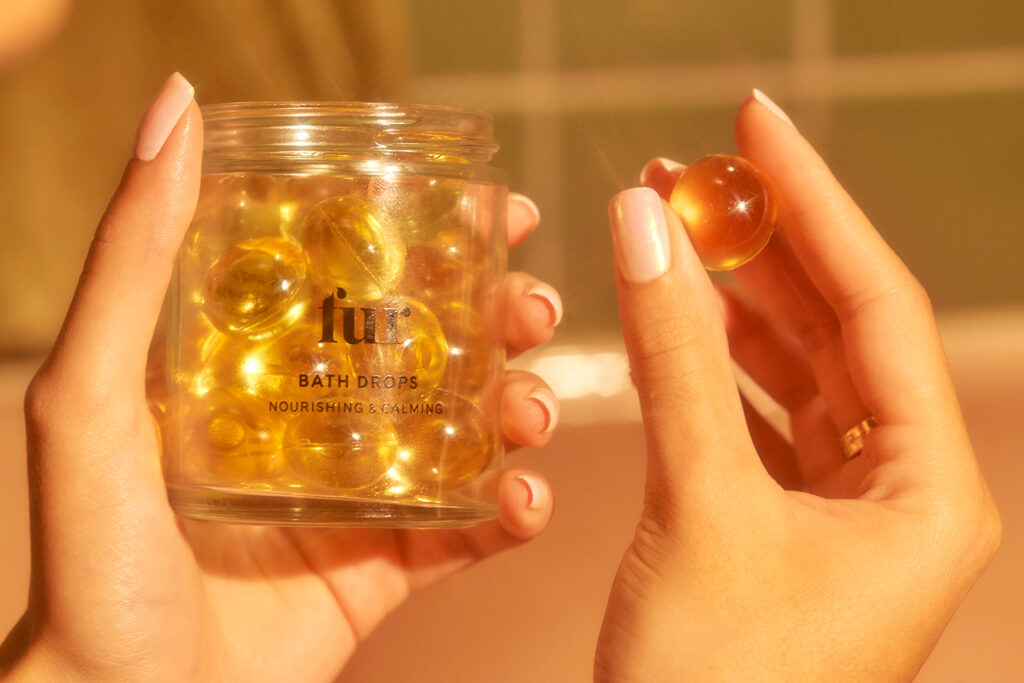 Fur Bath Drops
Encased in a seaweed-based coating, each of these bath beads contains a soothing blend of clary sage oil (which helps heal irritation from shaving), moisturizing jojoba oil, and hydrating grapeseed oil. Just two or three drops per soak will do the trick for silky soft skin.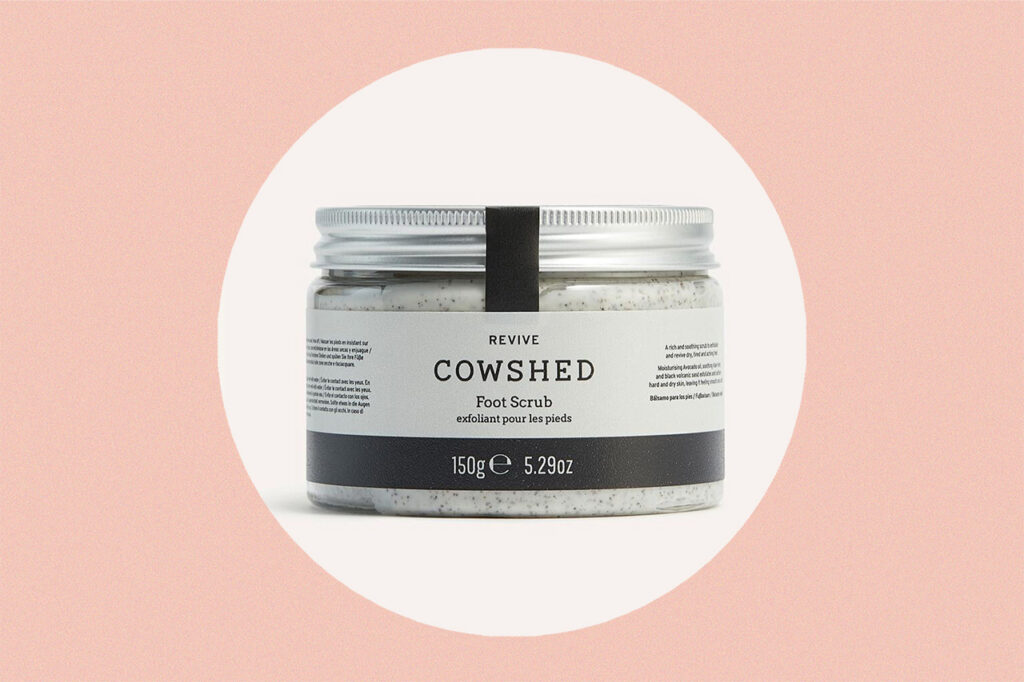 Cowshed Foot Scrub
If you have a physically demanding job, or spend a lot of hours running around after little ones, this holiday season, give yourself the gift of soft feet. Made specifically for tired toes, the scrub contains exfoliating black volcanic sand and soothing aloe vera extract, as well as grapefruit, rosemary, and clary sage essential oils.
Thisworks Deep Sleep Bath Soak
Thisworks' Deep Sleep Bath Soak will help to soothe anxiety and induce a night of restorative slumber. Ingredients include lavender oil (which studies have associated with relaxation and anxiety relief), calming camomile, and vetivert oil. Inhaling the latter is associated with improved breathing, and increases the quality of exhalation in particular.
Mathea Bath Bombs
This Mathea set of fizzing bombs is one for bathaholics. With 12 different scents, including ylang-ylang, seaweed, and jasmine, it's great for jazzing up bath night. Each bath bomb is handcrafted, filled with essential oils, and will cleanse and moisturize the skin.
The Seaweed Bath Co. Whole Seaweed Detox Bath
Adding bladderwrack seaweed (the only ingredient in this product) to bath water may help to soothe and restore irritated skin. This seaweed, harvested from the coast of Maine, contains more than 65 minerals and vitamins. The company was inspired by Ireland's ancient seaweed spas, which offer thalassotherapy (seaweed added to bathwater). Among other benefits, the treatment is thought to help soften skin and improve circulation.
Herbivore Coco Rose Body Polish
Ideal for gentle exfoliation, this pretty pink sugar-based body polish contains a blend of sweet-scented Moroccan rose, as well as moisturizing virgin coconut oil. Not only is it beneficial for your skin, but the act of massaging, rinsing, bathing, and then applying a soothing moisturizer after you're done feels therapeutic. The perfect slice of you-time.
LIVEKINDLY is here to help you navigate the growing marketplace of sustainable products that promote a kinder planet. All of our selections are curated by the editorial team. If you buy something we link to on our site, LIVEKINDLY may earn a commission.