When it comes to cleaning your home, the last thing you want is to leave behind a toxic mess—or cause harm. The good news is there are more and more safe, vegan and cruelty-free cleaning products on the market that are both effective and kind to animals and the environment. But not all "clean" products are created equal, and it's important to know the difference.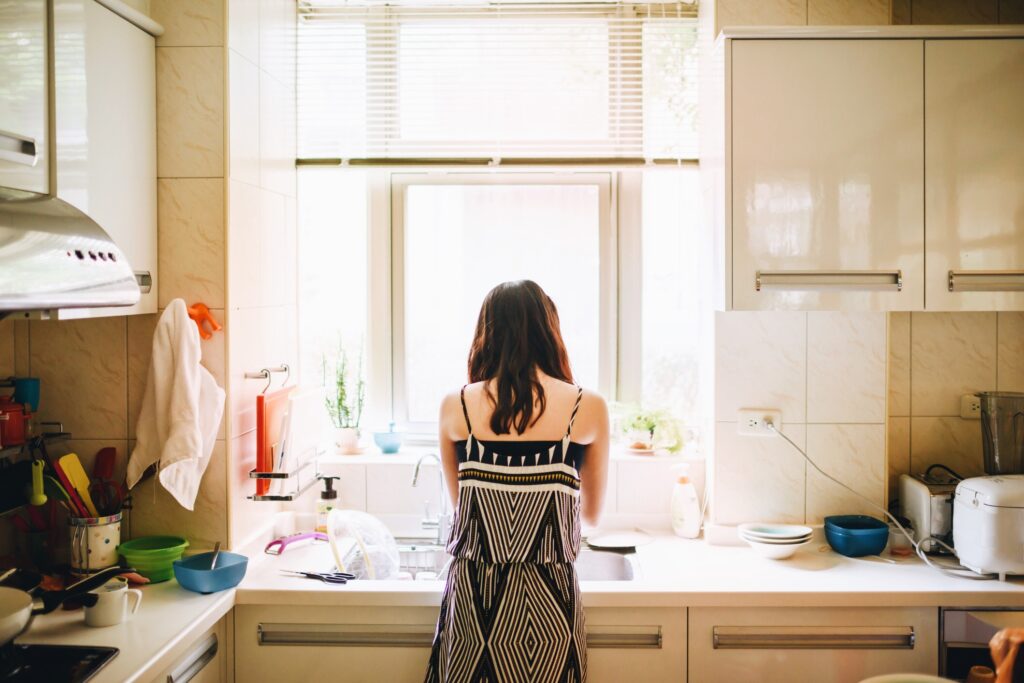 The dirty truth about "non-toxic" cleaning products
High-quality cleaning products shouldn't come at the expense of the planet. But product labels featuring vague or generic claims like "green," "all-natural," "eco-friendly," and "non-toxic" can be incredibly confusing—and misleading to consumers.
This is what's known as greenwashing: when a company markets their products as being more environmentally friendly than they actually are. This is especially true when it comes to cleaning products.
According to the Environmental Protection Agency (EPA), cleaning products featuring these "green" labels may still contain toxic chemicals associated with health issues like eye, skin, or respiratory irritation. For example, studies show a common cleaning ingredient called alkylphenol ethoxylates can disrupt the endocrine system.
So, how do you tell if a cleaning product is actually eco-friendly? Be on the lookout for official sustainable certifications. Third-party certifications include the EPA Safer Choice, Forest Stewardship Council, and the Environmental Working Group (EWG)—a U.S.-based organization that classifies more than 150,000 different chemical ingredients based on their toxicity and regulatory status.
10 vegan and cruelty-free cleaning products to try
Due to the fact that they prioritize ethics and animal welfare, many—albeit not all—vegan and cruelty-free brands are also more environmentally-friendly than their non-vegan counterparts.
However, the Food and Drug Administration does not regulate the terms "vegan" and "cruelty-free". According to the agency's website: "Some companies may apply such claims solely to their finished cosmetic products. However, these companies may rely on raw material suppliers or contract laboratories to perform any animal testing necessary to substantiate product or ingredient safety."
In order to ensure the products you're buying are actually cruelty-free, it's good to shop brands that are transparent about their ingredients. Similar to eco-friendly certifications like the aforementioned EWG and B Corporation—a private certification of social and environmental performance for for-profit companies—you can also look for third party cruelty-free certifications like Leaping Bunny and PETA's cruelty-free logo.
So pull out your scrub brush and get down to business with these vegan and cruelty-free cleaning products. Because—in addition to being plant-based and animal testing-free—they're also kinder on the planet.
Dr. Bronner's Pure-Castile Liquid Soap
From the suds down to the bottle, Dr. Bronner's makes its liquid soaps, which are biodegradable, with the environment in mind. Featuring more than 90 percent organic ingredients, Dr. Bronner's Pure-Castile Liquid Soap contains a range of organic oils, such as coconut, olive, hemp, and jojoba oil. The brand also packages its soaps in 100 percent post-consumer recycled plastic bottles, helping to divert the amount of plastic that winds up in landfills.
According to the company, the liquid soap is three times more concentrated than most liquid soaps. Best part? It's good for cleaning just about anything. Use it to clean a load of laundry, to mop a dirty floor, and even to wash dishes.  
Attitude Multipurpose Cleaner
For a mean clean, scrub with Attitude. The company makes all of its products with plant-based ingredients. They're also verified by the EWG.
Attitude's multipurpose cleaner is fragrance-free and hypoallergenic. It's best for cleaning hard surfaces like countertops and floors.
Blueland The Dish Duo
Tackle a sink full of dishes with Blueland's Dish Duo. Featuring a powder dish soap and 40 dishwasher tablets, your dishware doesn't stand a chance. The company's cleaning products—which include hand soaps, laundry detergents, and sprays—are contained in recycled and/or compostable packaging. According to Blueland, in 2019, its products have helped to eliminate nearly one billion single-use plastic bottles from entering landfills and oceans.  
Branch Basics Laundry Kit
This vegan and cruelty-free company carries everything you need to clean your home sustainably. Its non-toxic laundry kit includes a concentrate—which washes up to 192 loads—an oxygen boost powder, and a reusable laundry bottle. Simply dilute the concentrate with water for a plant-based, non-toxic clean.
Public Goods Glass Cleaner
This membership-based online store is a one-stop-shop for eco-friendly products for your home. Although not everything the company carries is vegan, it does offer a wide variety of plant-based products—all of which are cruelty-free.
Give your windows a streak-free shine with the brand's glass cleaner. Free of harmful chemicals, it's made with plant-based ingredients derived from coconut, corn, and citric acid.
AspenClean Laundry Detergent
Keep your clothes smelling fresh with AspenClean's laundry detergent. The lavender and lemongrass scented soap is infused with essential oils and tough on dirt and grime. EWG-verified, the detergent is made from biodegradable plant- and mineral-derived ingredients. It's also contained in bottles made from 100 percent post-consumer resin.
Puracy Natural Multi-Surface Cleaner
Having sold more than eight million bottles to date, it's safe to assume that this environmentally-friendly cleaning brand is a popular choice for many. The company uses 99.3 percent natural ingredients; there is never more than 0.7 percent synthetic ingredients included in its products. Safe for children and even pets, Puracy's list of natural ingredients includes coconut, lime, salt, olive oil, green tea, sunflower seed, ginseng, corn, and more.
Its multi-surface cleaner is gentle on the skin but tough where it counts: on stains, dirt, and grime. Available in two varieties—green tea and lime or organic lemongrass—the streak-free cleaner can clean more than 250 surfaces per bottle.
Ecover Toilet Bowl Cleaner
For a more sustainable clean where the bathroom is concerned, opt for Ecover's toilet bowl cleaner. The company is transparent about the ingredients it uses, offering an easy to understand glossary on its website which explains where the ingredients come from and what their purpose is.
Ecover also makes all of its bottles with 75 percent Plantplastic—the brand's proprietary plant-sourced plastic made from sugarcane. The remaining 25 percent features post-consumer recycled plastic.
Meliora Laundry Powder
Good for people and the planet, Meliora cleaning products contain no synthetic fragrances, dyes, or preservatives. The Chicago-based company carries a wide range of laundry, cleaning, and bath and body care products—all of which are cruelty-free.
The concentrated lavender laundry powder features ingredients like baking soda, vegetable soap, and coconut oil. Free from synthetic fragrances, it will last for up to 128 loads.
Better Life Floor Cleaner
For a squeaky clean home, Better Life tops the charts. From dish soap to all-purpose cleaner, the company's products are formulated with plant-based and biodegradable ingredients.
The Naturally Dirt-Destroying Floor Cleaner cleans and shines a number of surfaces, including hardwood, bamboo, stone, ceramic tile, laminate, and more.
---
LIVEKINDLY is here to help you navigate the growing marketplace of sustainable products that promote a kinder planet. All of our selections are curated by the editorial team. If you buy something we link to on our site, LIVEKINDLY may earn a commission.