Whether you're plant-based or an omnivore, omega-3 fatty acids are an essential part of any healthy diet. But, what exactly are they? And why are they so important?
What Are Omega-3s?
Omega-3s are polyunsaturated fatty acids—essential fats the body needs in order to survive. "Omega-3 fatty acids are important for cardiovascular health and brain health, among other things," Sharon Palmer, MSFS, RDN tells LIVEKINDLY in an email. "Getting enough in your diet is important to maintain good body functioning."
In total, there are three important omega-3 fatty acids. Eicosapentaenoic acid (EPA) and docosahexaenoic acid (DHA)—which are usually found in marine oils—and alpha-linolenic acid (ALA), which is commonly found in plant oils.
According to Harvard T.H. Chan School of Public Health, omega-3s are "an integral part of cell membranes throughout the body and affect the function of the cell receptors in these membranes." The fatty acids make hormones that regulate various body functions, including blood clotting and the contraction and relaxation of artery walls. They are also responsible for binding to cell receptors that regulate genetic function.
The body is unable to make their own omega-3s. However, people can get them from their diet. While EPA and DHA are relatively difficult to find in plant sources, ALA is the most common fatty acid found in plant-based food.
"The omega-3 fatty acid ALA is essential—we must consume it in foods, as our bodies can't build them," Palmer explains. "Our bodies are able to convert them to the long chain omega-3s EPA and DHA at small levels."


How do Omega-3s Impact Health?
Omega-3s provide a number of health benefits. According to Harvard, they may help prevent heart disease and stroke and control conditions like lupus, eczema, and rheumatoid arthritis.
According to a 2016 meta-analysis, good omega-3 levels have been linked to a nearly ten percent lowered risk of fatal heart attacks. Studies also suggest omega-3 fatty acids can effectively treat and reduce inflammation. The Norwegian University of Science and Technology found the fatty acids could inhibit inflammation, which may provide support to those with Alzheimer's disease, multiple sclerosis, meningitis, and jaundice.
"Omega-3 fatty acids are thought to reduce inflammation in the body," Sarah Rafat, RD, a senior dietitian at MD Anderson Cancer Center, explained in a statement. "And a variety of cancers have been linked to chronic inflammation."
A 2018 study—published in the Journal of Mammary Gland Biology and Neoplasia—supports this. Researchers suggest fatty acids may prevent breast cancer cells from forming and spreading.
Omega-3s may even benefit eye, brain, and mental health. DHA is a key structural component of neuronal membranes. This makes it valuable to the central nervous system, according to research from Swallownest Court Hospital in Sheffield in the UK. DHA also makes up 60 percent of the retina of the eye. So vision problems could arise due to low DHA levels.
Studies also show that low levels of DHA in the blood could be connected to smaller brain size. Dr. Scott McGinnis, an assistant professor in neurology at Harvard Medical School, delved into omega-3s and brain health for Harvard Health Publishing. "There's evidence they can have anti-inflammatory and antioxidant effects as well," he wrote for the site. "Which means they might promote healthier brain cells and less deterioration of the brain."
Can You Get Enough Omega-3s on a Vegan Diet?
You don't have to consume animal products to get omega-3s. Sunny Brigham, board-certified clinical and integrative nutritionist, tells LIVEKINDLY that it's possible to get enough omega-3s on a plant-based diet. "The only concern that some have is the body has to work hard to convert ALA to the usable form of EPA and DHA," she explains. "If you consume processed foods or have poor overall health, I'd recommend a supplement like algae oil that already has ALA converted."
Brigham continues: "But if you're overall a healthy individual with no digestive concerns, add some walnuts to your morning oats and you're all set!"
The Physicians Committee for Responsible Medicine (PCRM) is a non-profit research and advocacy organization that promotes plant-based eating. It finds that a plant-based diet may be the most effective at getting enough omega-3s. "Omega-3 fatty acids are important in the normal functioning of all tissues of the body, but they are best obtained through a plant-based diet, not fish oil supplements," the organization's website states.
The PCRM adds that while most plants are relatively low in fat, the fats they do contain are the "perfect amount" to allow ALA to convert to EPA and DHA.
So, which plant-based foods are high in omega-3s?
9 Best Vegan Omega-3 Food Sources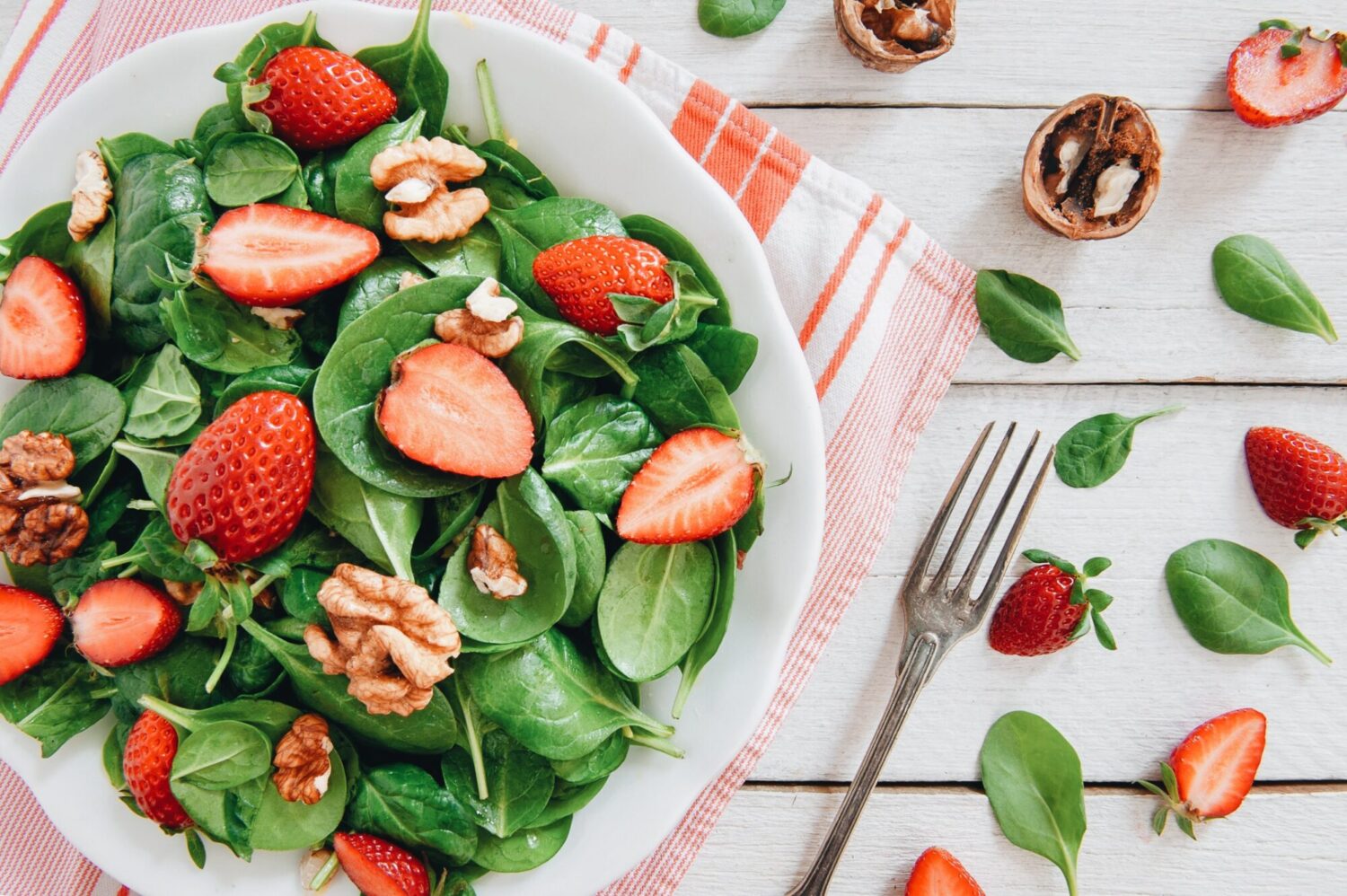 Walnuts
According to the National Institute of Health (NIH), walnuts contain more omega-3s than salmon, ounce for ounce.
"The omega-3 fatty acid in walnuts is in a different form than that in salmon," Dr. Greg Maguire, founder of BioRegenerative Sciences, told LIVEKINDLY in an email. But like salmon, when humans eat omega-3 fatty acid in the form of ALA they can also convert it to EPA and DHA. You don't need a salmon to convert it for you."
The NIH recommends consuming 0.5 and 1.6 g of ALA each day. An ounce of dried English walnuts offers 2.6 grams of ALA. Black walnuts provide 0.6 grams, Dr. Maguire explained.
Chia Seeds
Another great source of the fatty acids: chia seeds. One tablespoon provides about 1.6 grams of ALA—162 percent of the daily requirement. Chia seeds are also packed with fiber and protein.

Sprinkle them on top of a smoothie, yogurt, or cereal. Or get creative in the kitchen by whipping up this vegan chia seed pudding parfait.
Flaxseed
A small serving of flaxseed can deliver the daily requirement of omega-3s. "Flaxseed oil is the most concentrated natural source of ALA," Dr. Maguire explained. A tablespoon of flaxseed oil is packed with 7.3 grams of ALA—which is more than four times what an average adult male requires per day.
Ground or whole flaxseeds don't have as much ALA as oil. But the seed is still the best choice as it is also a good source of dietary fiber and phytochemicals, Dr. Maguire said. The body can also absorb the nutrients from ground flaxseeds more easily.
Brussels Sprouts
One half-cup of Brussels sprouts contains 135 mg of ALA. In addition to the fatty acids, the vegetable is also a good source of vitamin C and K.

Try including a side of Brussels sprouts with your next homecooked meal or make them the star of the show by whipping up a vegan Kung Pao chicken. Just trade out the chicken for Brussels sprouts to make this Chinese stir-fry rich in omega-3s and flavor.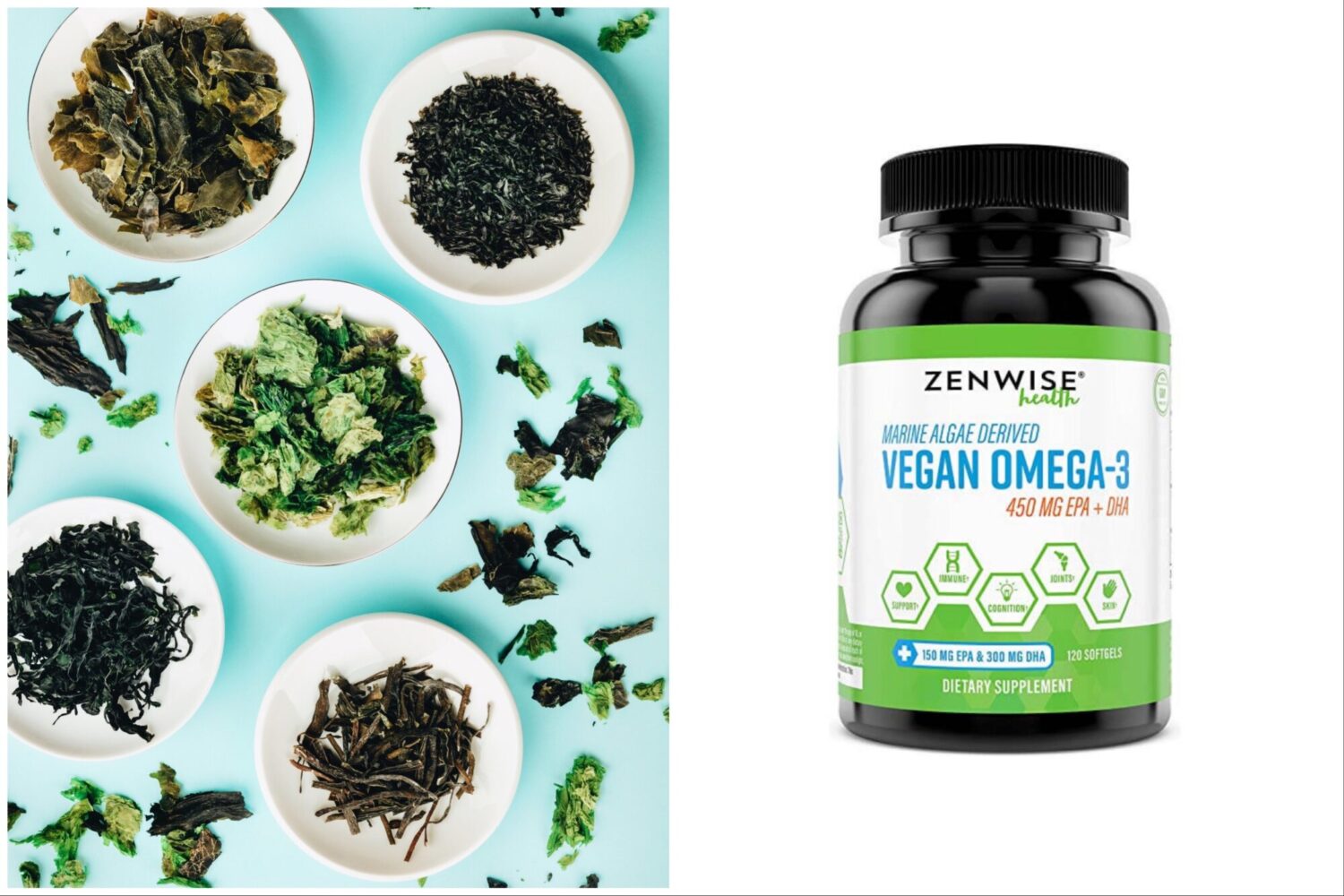 Algae Oil
Palmer explains that adding algae supplements to your diet is a good way to obtain omega-3s. "Algae is where fish get their omega-3s in the food chain. It's a good idea to include these supplements in your lifestyle too," she says.

Zenwise Health's Vegan Omega-3 — available online — contains Nannochloropsis sp. marine algae, which has high concentrations of EPA and DHA. The supplement can support joint, immune, skin, brain, and cardiovascular health.
Wild Rice
This low-calorie and protein-packed grass contains nearly 500 mg of omega-3 per cup. It's also rich in B vitamins, zinc, magnesium, and fiber.

For a hearty dish, whip up this plant-based recipe, which features mini pumpkins stuffed with wild rice. It's low in fat and combines savory and sweet, with shiitake mushrooms for a meaty bite.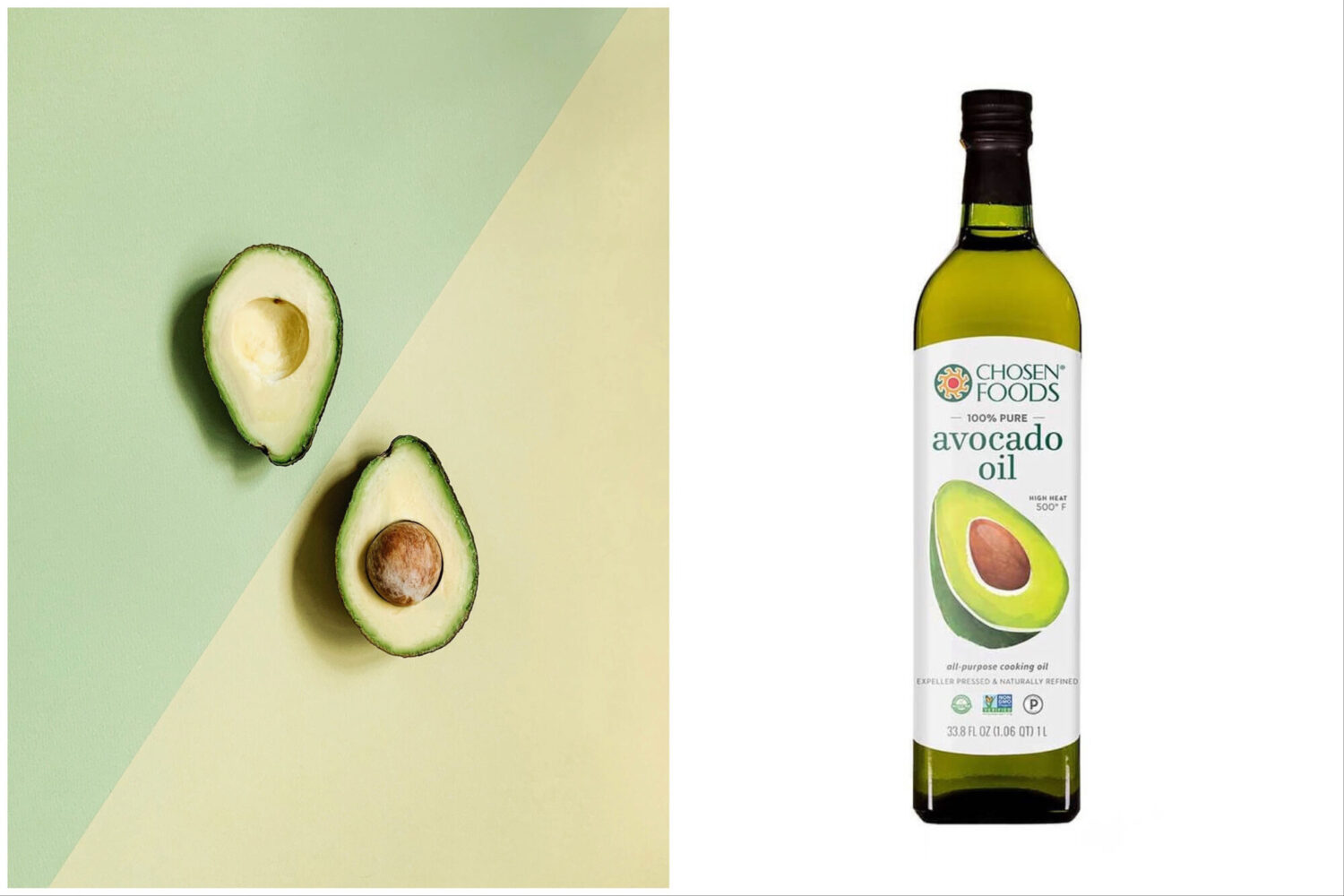 Plant Oils
Plant oils—such as avocado oil, flaxseed oil, and canola oil—deliver good amounts of omega-3. Roughly 70 percent of avocado oil is oleic acid, a heart-healthy, monounsaturated, omega-9 fatty acid. Add it to a salad for a nutritious kick with every bite.
Tofu
For a good source of ALA, opt for tofu. One hundred grams of firm tofu offers 0.4 grams of ALA. You can also purchase tofu with added DHA, like House Foods' extra firm tofu. It's vegan, gluten-free, and a good source of protein and calcium.
Fortified Drinks
You can readily find vegan milk fortified with DHA. Hemp, which contains naturally occurring omega-3 fats, is a great option. Try hemp milk in cereals, smoothies, or in your morning cup of coffee.
Since flax also contains omega-3s, flax milk is a great option for those looking to boost their fatty acid levels. Good Karma's low-calorie flax milk contains 1200mg of omega-3 fatty acids as well as calcium, vitamin D, and protein.
---
LIVEKINDLY is here to help you navigate the growing marketplace of sustainable products that promote a kinder planet. All of our selections are curated by the editorial team. If you buy something we link to on our site, LIVEKINDLY may earn a commission.