Updated March 15, 2021. A new bill will support Black farmers in the U.S., offering debt relief and additional funding after decades of marginalization. Some suggest this makes it the single most important legislation for Black farmers since the Civil Rights Act of 1964.
President Joe Biden and Vice President Kamala Harris's $1.9 trillion coronavirus relief package, the American Rescue Plan Act of 2021, received final backing from the U.S. House of Representatives on Wednesday.
The Act was welcomed for key elements including low-income tax credits, expanded access to health insurance, extended unemployment benefits, food stamps, and childcare subsidies. But the act also stipulates that approximately $5 billion of the total amount will go directly to agricultural workers of color.
According to estimates from the industry organization Farm Bureau, $10.4 billion from the relief package will support U.S. agriculture, in general, with approximately half of this going directly to disadvantaged farmers.
Around 25 percent of all disadvantaged farmers in the U.S. are Black, and this money will help relieve debts, enable new grants, support additional training, and fund other essential support.
"This is the most significant piece of legislation with respect to the arc of Black land ownership in this country," said Tracy Lloyd McCurty, executive director of the Black Belt Justice Center, as reported by the Washington Post.
Black farmers and the agricultural wealth gap
Black farmers have lost more than 12 million acres of land in the past 100 years, approximately 90 percent of all Black-owned farms. In 1920, 14.7 percent of American farmers (around 949,889 people) were Black, but 2017 saw this reduced to just 1.4 percent.
On average, Black farmers also make less than $40,000 per year, while white farmers' typical annual income can be in excess of $190,000. This wealth gap is a direct reflection of each demographic's average owned acreage, and farm ownership in general is declining much faster for farmers of color.
According to agricultural experts, land equity advocates, social justice activists, and Black farmers themselves, the marginalization of agricultural workers of color is a direct result of the systemic racism they face in the industry.
Since being elected, Biden has acknowledged the existing inequality present in U.S. agriculture, in addition to its long history and impact on generations of farmers. Much of this has been perpetuated by the USDA itself, and previous administrations have failed to address farming inequality adequately, if at all.
While the current federal government vows to do so now, it must undo more than a century of biased policy and unethical business practices that have contributed to the ongoing displacement of Black Americans — and the lack of land equity, in general — across the U.S.
How exactly will the relief bill help?
Biden and Harris have pledged to tackle the longstanding discrimination reducing the number of Black farmers in the U.S. They have also pledged to improve new access to land itself, additional financial assistance, and other support moving forward.

The new coronavirus relief bill represents all of these things, and key amongst its agricultural provisions is debt relief. Many commentators and farmers have referred to this as reparations — a word most commonly used to describe compensation to the descendents of enslaved people.
Reparations can take many forms, and in this instance the eradication of Black farmers debt is particularly significant considering the decades of discrimination from the USDA itself. Around $4 billion will be used to pay up to 120 percent of Black, Hispanic, Native American, or Asian American farmers' and ranchers' outstanding debt.
Notably, this follows more than 20 years of advocacy from farmers, action groups, and activists such as John Boyd Jr. — a farmer, civil rights leader, and the founder of the National Black Farmers Association. "I've been trying to get debt relief for Black farmers and other farmers of color for over 30 years," he told CNN.
An additional $1.01 billion will be used for outreach, additional training, education, technical assistance, grants, and new loans to help promote land access for socially disadvantaged farmers. Funding will also be made available to address ongoing heirs property issues — for those with inherited land but no clear title — and to establish a racial equity commission to address systemic racism within the USDA.
Tina Johnson, the director of the National Black Environmental Justice Network (NBEJN), told LIVEKINDLY: "[By] putting into place equitable and justice policies we ensure that support and opportunities exist for everyone and not just a designated few."
Land justice, racial equity, and environmentalism
Land justice, racial equity, and environmental justice are all inextricably linked, and it can be argued that for each to be successful it must include the other two. Land rights, in general, are central to food, racial, and gender equity around the world. But because land sovereignty is the basis of all independence, this takes on additional significance given the colonial history of the modern U.S. — built on Indigenous land using slave labor.
"Environmental justice is defined as where we work, live, play, worship, and the natural world around us. Intrinsic in this is that equity and justice exist for all," explained Johnson. "You cannot separate the fight for environmental justice from the fight for racial, social, economic, health, land justice, and human rights," she added.
Land rights and land use — when related to farming, in particular — are also central to the mitigation of climate change. "It is impossible to address climate change alone because it does not exist in a silo," continued Johnson. "Climate change impacts agriculture. By addressing climate change we address agriculture."

Food production is responsible for 26 percent of global greenhouse gas emissions (GHGs), and approximately 50 percent of the world's habitable land is currently used for agriculture. But food production is both a cause and potential casualty of global warming.
Many of the most devastating potential effects of climate change, such as heatwaves, droughts, pests, and pollution, will be extremely damaging to the future of the global food system. Studies also show that people of color already experience the negative impact of climate change, climate anxiety, and other environmental issues far more than white people.
Supporting Black-owned farms, as in the American Rescue Plan, therefore presents the ideal opportunity to support racial equity, address longstanding land inequality, promote sustainable agriculture, and mitigate climate change — all of which intersect within the Black farming community.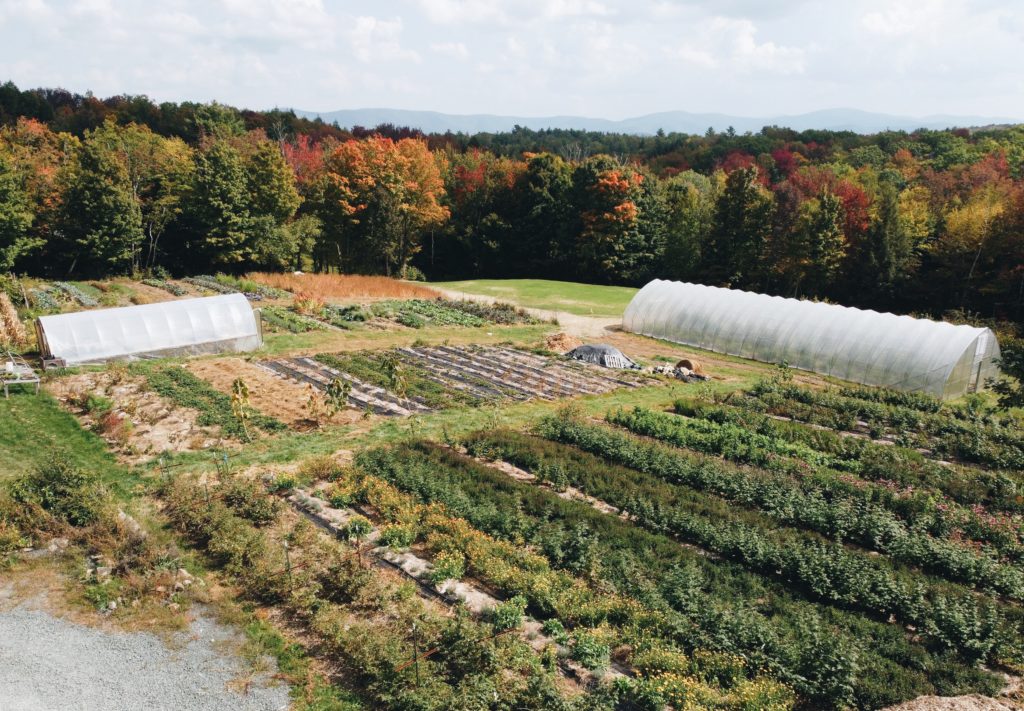 How else is Biden supporting equity and sustainability?
Even as part of his initial 2020 presidential campaign, Biden appealed directly to Black farmers with promises to address the systemic inequality rife throughout the sector. His platform highlighted several planned action points supporting the rights of BIPOC farmers, including the establishment of an inquiry commission to analyze jurisdictional and regulatory barriers.
The creation of a land purchase assistance program and establishing a farmland trust were also suggested, as was the appointment of new officials at the USDA. Specifically, officials who have previously and clearly demonstrated a strong commitment to equity in the agricultural sector.
The Justice for Black Farmers Act also seeks to review and fully address the USDA's discrimination towards Black farmers via its withholding of federal farm assistance. It was reintroduced on February 8 by Senator Cory Booker (D-NJ), and would require an independent board to review appeals of civil rights complaints filed against the USDA. It would also address the "heirs property" issue and provide additional grants, much like the American Rescue Plan.

"Addressing the inequality in agriculture is long overdue," commented Johnson. "It is promising to see that members of Congress are taking on this important issue with the introduction of the Justice for Black Farmers Act."
Federal policies such as these could significantly benefit U.S. farmers and encourage sustainable agricultural practices nationwide. But many smallholders and BIPOC farmers are already incorporating heritage techniques and regenerative agriculture themselves, government involvement or not.
Sustainable and Black-led farming
New York-based community holding Soul Fire Farm aims to end racism in the food system using Afro-indigenous agroforestry, silvopasture, wildcrafting, polyculture, and spiritual farming practices.
It is working to "regenerate" its 80 acres of land, creating medicine, livestock, preserves, and produce for community provisioning. Primarily for those living under food apartheid or targeted by state violence. By incorporating ancestral and regenerative farming practices, Soul Fire Farm is promoting biodiversity and carbon sequestration alongside food sovereignty.
Its regenerative farming practices include no-till farming — a key form of carbon sequestration — cover crops (as encouraged by agricultural scientist George Washington Carver), raised beds (as used by the Ovambo people), and natural building that incorporates recycled and reclaimed materials as much as possible.
Soul Fire also draws on techniques used by farmers in Ghana and Liberia, the jaden lakou (Haitian home garden), and Mohican farmers; the original stewards of the land on which Soul Fire Farm sits.
Staff incorporate both native crops and culturally significant African heritage crops, and Soul Fire Farm aims to "reverse industrial agriculture's damage to the planet" while supporting and educating on food system equity.
'Imagine Bolder Futures'
Soul Fire Farm's founding co-director and manager Leah Penniman told LIVEKINDLY that the smallholding's "Afro-Indigenous Farming" workshops equip hundreds of people every year with land-based skills.
It also provides free resources and information explaining how people can help "heal and repair the food system" to make it just for everyone, and has partnered with the Northeast Farmers of Color Land Trust to create an interactive reparations map.
"A new wave, part of the 'returning generation' of Black farmers whose grandparents and great-grandparents fled the racial violence of the South, are now finding their way back to the land," said Penniman. "They are building on the legacy of organizing and resistance in their lineages and working to create an infrastructure for reparations."
For information on this and how to support the Justice for Black Farmers Act, visit Black Food Justice.org.
Editor's note: Since publication, this article has been corrected. The interactive reparations map was produced by Soul Fire Farm in partnership with the Northeast Farmers of Color Land Trust, not the NBFJA.