This Black History Month, we honor the groundbreaking contributions and achievements of Black history icons—artists, activists, athletes, academics, and entrepreneurs. Notably, many of these changemakers have transformed society and even altered history, all while living vegan and plant-based lifestyles.
From activists for racial justice like Coretta Scott-King, to academics and authors like Angela Davis and Alice Walker, to rising political leaders like New Jersey Sen. Cory Booker, it might surprise you how many Black Americans at the vanguard of political, cultural, and intellectual change are also vegan.
After all, despite the waning cultural stereotype of the white, vegan hipster, Black Americans are more than three times more likely than white Americans to be vegan, according to a Pew Research Center survey from last year.

Everyone has their own reasons for choosing a plant-based diet, and these Black leaders and icons do, too. Here are some of them:
Coretta Scott-King
Best known as the wife of civil rights icon Martin Luther King, Jr., Coretta Scott-King was a vocal leader in the civil rights movement in her own right.
Throughout her life, Coretta traveled around the world speaking and advocating for racial justice, economic justice, women's rights, LGBTQ rights, and environmental justice. After her husband's death, Coretta joined their son, Dexter Scott King, in becoming a vegan in support of animal rights and nonviolence.
Angela Davis
A leader in the global movement for prison abolition and liberation, Angela Davis is also the author of influential texts like Women, Race, and Class and Are Prisons Obsolete?
Davis served prison time from 1970 until 1972 for false charges for murder, and her imprisonment, activism, and hopeful vision for the future sparked a political and cultural movement for systemic change that persists to this day.
Davis has spoken out about her choice to live a vegan lifestyle, saying, "I think there is a connection between … the way we treat animals and the way we treat people who are at the bottom of the hierarchy."
Rev. Al Sharpton
Rev. Sharpton is a civil rights activist, Baptist minister, and former Democratic presidential candidate from 2004. Sharpton gave his first sermon at the age of four, and through decades of leading protests police violence and killings of Black and brown folks, he survived a nearly fatal assassination attempt in 1991.
On his choice to be vegan, Sharpton has cited health reasons, and his busy lifestyle. "Avoiding meat is the way to eat for anyone with a highly charged life. A vegetarian diet has a way of absorbing the stress and gives you greater endurance," he said.
Dick Gregory
A civil rights and animal rights activist, Dick Gregory rose to cultural fame and significant influence through his work as an unapologetic, anti-racist comedian poking fun at bigotry.
Gregory was also nothing if not vocal about his choice to live a vegan lifestyle. His comic career first surged in the 1960s Civil Rights Era, during which Gregory was also a prominent voice against the Vietnam War.
In his 2003 memoir Callus On My Soul, he wrote, "Animals and humans suffer and die alike. Violence causes the same pain, the same spilling of blood, the same stench of death, the same arrogant, cruel, and brutal taking of life."
Rosa Parks
Best known for her crucial role in the Montgomery bus boycotts as a leader of the 1960s civil rights movement, Rosa Parks lived a life defined by sacrifice, and showed the transformative power of grassroots organizing.
While today she is known as the "mother of the civil rights movement," Parks' identity as a Black woman exposed her to dual racism and misogyny, with men frequently credited for her organizing work. Parks was also a vegetarian, simply because it was "something [she] wanted to do." Parks would live to be 92 years old, witnessing and helping to create massive social and political change over the course of her life.
Sen. Cory Booker
Elected in 2013 to be the first Black U.S. senator since Barack Obama in 2004, New Jersey Sen. Cory Booker is also a former presidential candidate, Rhodes scholar, and vegan.
Throughout his political career, Booker has introduced groundbreaking legislation, from a federal anti-lynching bill to a bill to address racist disparities in drug sentencing.
Booker said in 2019 that he began exploring a vegan diet after reading Gandhi's memoir The Story of My Experiments with Truth in 1992, and cites health and wellness, animal rights, and environmental consciousness as the reasons for his choice.
Alice Walker
The first Black woman to win a Pulitzer Prize for her book, The Color Purple, a powerful story of Black womanhood and trauma, Alice Walker is another Black, vegan literary genius.
Walker's brilliant stories and essays sparked transformative change, bringing intersecting conversations on economic insecurity, white supremacist terror, and Black history into mainstream cultural consciousness.
Well-known for her support for animal rights, Walker has written about her lifestyle choice: "The animals of the world exist for their own reasons. They were not made for humans any more than black people were made for whites or women for men."
Prince
A true original, Prince blurred the lines of genre and gender with the power of his art.
The iconic genius not only commanded every instrument and produced all his own music, he also changed the music industry forever by rallying for artists' rights. He spent much of his career advocating for more control of his own music licensing and publishing, and artists today continue to benefit from his efforts.
Prince was also known to be a food-lover—and a vegan one, at that. "I've always had a preference for all things vegetarian. But not until recently did I find out how good they were for you (in a physical sense). We don't eat anything with parents. Complete vegans—both of us!" he said in a 1997 interview, of him and then-wife Mayte Garcia.
Venus Williams
A top-ranking tennis player, trailblazing athlete, and leader in the fight for equal pay for women athletes, Venus Williams is widely credited with changing the game of tennis alongside sister Serena.
A four-time Olympic Gold medalist, Venus was diagnosed with Sjogren, a rare autoimmune disease that comes with fatigue, muscle aches, and joint pain, in 2011. Venus primarily eats a raw vegan diet, also for health reasons.
Serena Williams
As Venus' younger sister, Serena built on her sister's legacy of breaking down barriers and has won 23 Grand Slam titles, four Olympic Gold medals.
Williams is also a vocal activist for racial justice and investor in Black-owned businesses, and advocate for Black women's maternal health, drawing on her lived experience with severe birth complications. In 2012, Serena told Bon Appetit that she cleaned up her diet, and started eating vegan after Venus was diagnosed with Sjogren.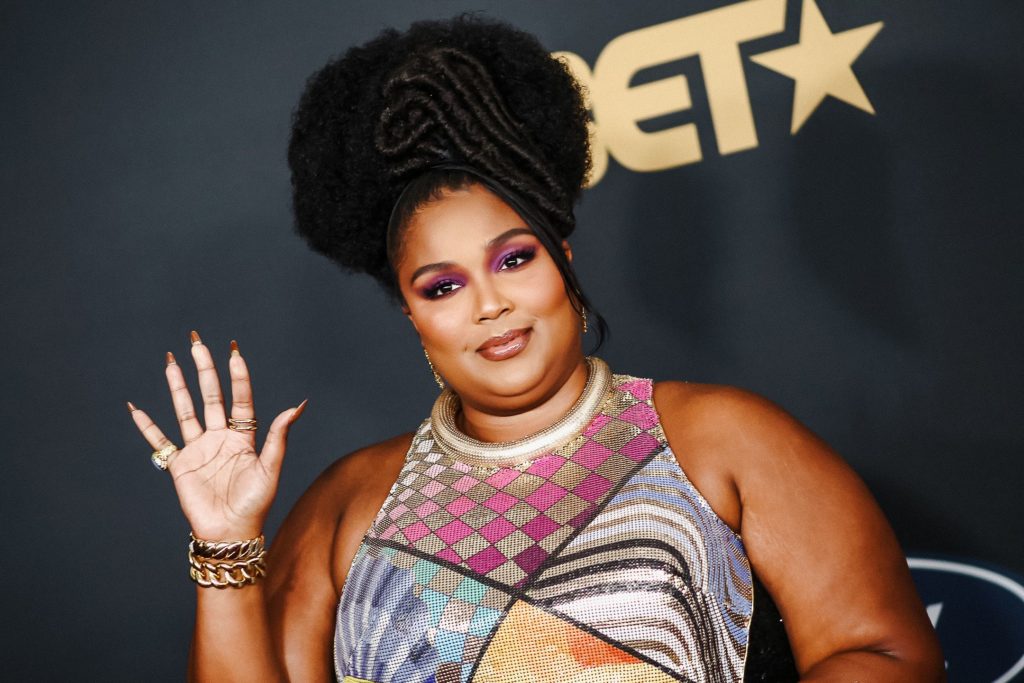 Lizzo
An outspoken voice for body acceptance, and the artist behind empowering summer hits like "Juice" and "Good As Hell," Lizzo has forever changed the conversation around what healthy looks like.
Her infectious self-love has made people around the world feel seen and accepted — and sparked timeless hits that have won her three Grammy Awards. Lizzo announced she began a vegan lifestyle in 2020 on Tik Tok.
According to the dynamic singer and performer, her vegan diet is all about health and joy. "As a new vegan, I'm enjoying exploring flavors from plants and plant-based proteins! Every journey is personal and deserves to be celebrated," she said in a caption of one of her vegan Tik Tok videos.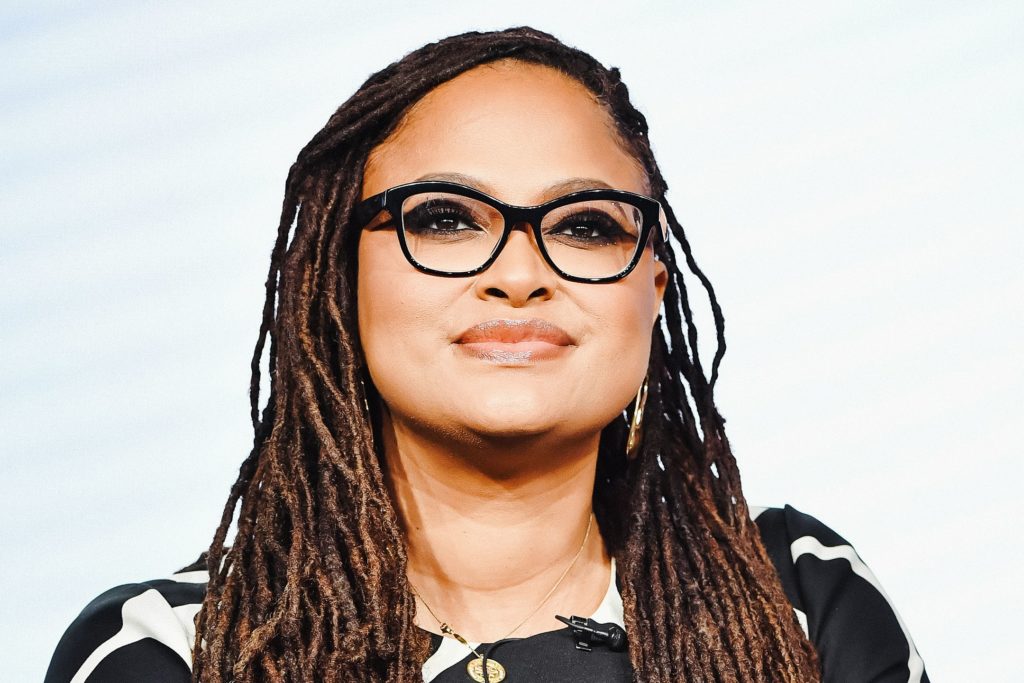 Ava DuVernay
The director and filmmaker behind Selma, 13th, and When They See Us, Ava DuVernay has spent her career challenging the conventions of Hollywood to tell crucial stories of racial justice — and injustice.
DuVernay fought back against the deep racism and misogyny of the industry to become one of the most influential directors and storytellers of her generation. She's also a vegan and has even called veganism a "social justice issue."
"Like many food trends that seem new, black veganism has historical roots," DuVernay tweeted in 2017. She added a quote from a New York Times article, "For a lot of black people, it's also about social justice and food access. The food we've been eating has been killing us."
Colin Kaepernick
Racial justice activist and former NFL quarterback Colin Kaepernick is best known for helping to spark a movement by taking a knee to protest anti-Black police violence, which would lead to his being forced out of the league.
Kaepernick's sacrifice transformed the conversation around racial justice, exposing how speaking up for Black lives often remains severely punished. Since 2016, Kaepernick confirmed he had been a vegan for nine months, citing both health and ethical reasons.
In a Facebook Live, Kaepernick's girlfriend Nessa Diab said of their decision to go vegan, "We did it together. Because we feel like, it's true that the more animal products you eat … your body becomes more acidic, which allows more diseases to basically breed within you."
Stevie Wonder
Legendary singer-songwriter and producer Stevie Wonder is an icon of the music world, whose art, political activism, and decades-long support for causes ranging from racial justice to AIDS awareness have changed the world.
Wonder reportedly met Rev. Martin Luther King, Jr., and held rallies to pressure Congress to make King's birthday a national holiday. Wonder is also been a vegan since 2014, and in a 2016 interview with AOL, cited environmental reasons: "We have to be about making our planet more greener, the urban areas more sustainable for the children. We can't just talk about it, we have to be about it."