Venerable fashion house Chanel made headlines in 2021 for all the wrong reasons. Most recently, there was the comical advent calendar unboxing situation ($800+ for stickers and dust bags, really?). But now, as we rollercoaster our way through the first few weeks of 2022, the luxury brand appears to be trying to start off the new year right, with the launch of its nature-embracing beauty line, N°1 de Chanel. The packaging of the new line is undeniably more sustainable than its single-use options of the past. But peeling back the layers of the launch, it's important to remember that sustainable beauty is more than just the container it comes in.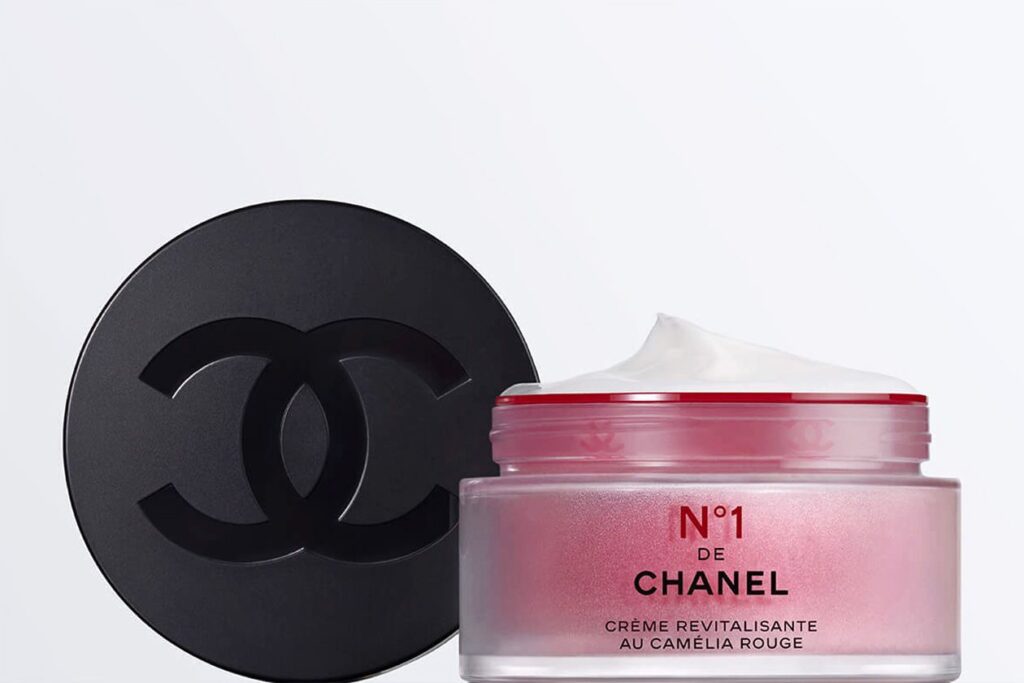 Organic ink and biobased lids, tick
Chanel's new line offers cleansers, eye creams, serums, and makeup products, including lip and cheek balm and foundation, in low-waste packaging. There are no leaflets (instead consumers can scan a QR code to read more about the range online) or cellophane wrap, and the light-weight, recyclable glass containers are printed on with organic ink. The lids feature 90 percent biobased materials. It is undeniable progress, and a sign that the luxury giant is taking its climate strategy, Chanel Mission 1.5°, seriously. According to the brand, refilling its Revitalizing Cream (currently the only refillable option in the range) twice reduces its CO2 emissions by half.
At first glance, N°1 de Chanel is a promising sign of growth in an industry that isn't renowned for taking care of the planet. (Around 120 billion units of cosmetics packaging are produced every year.) But sustainable beauty isn't just about lids and leaflets, and it's not just about one brand either. It's about the development of effective manufacturing solutions that can be applied to all. And this could be where N°1 de Chanel's sustainable halo starts to show a few cracks.
The white camellia is a long-held favorite of Chanel. But this collection sees the brand turn to the red camellia, a flower originally cultivated in Japan and China but now popular across Europe, as the star focus of its new line. The brand's method of harvesting the flower is not, in itself, bad for the environment, and there is no research to state that cultivating camellia is in any way harmful. But what is potentially problematic about Chanel's approach is that it represents a supply chain rooted in wealth and privilege, and perhaps more damaging, the incorrect and misleading promotion of the concept that in beauty, natural is always best.
Chanel embraces the red camellia
According to Chanel, the red camellia is a flower "unlike any other" that possesses "revitalizing powers" and an "extraordinary energy." Hyperbole aside, red camellia oil is renowned for its deeply moisturizing qualities, and, while Chanel is only just shouting its praises now, it has been used in Japanese skincare for centuries. But that's likely not the main reason the brand is using it, because there are many other ingredients that do the same thing. For Chanel, this is about leveraging its sustainability message with the sweetest, most appealing natural ingredient of them all: the humble flower.
The luxury brand has even created its own 40 hectare open-sky laboratory in Gaujacq, France, dedicated to camellia only. And to its credit, it seems like it is staying true to its environmentally-conscious branding, with growers employing the "principles of agroecology and agroforestry" to preserve local biodiversity. Basically, this means looking at crops holistically, ensuring that cultivation doesn't negatively impact the ground they're grown on.
Chanel is a heritage brand, rich in money, influence, and status. So of course, it has the resources to find and cultivate effective ingredients without an environmentally-destructive reputation, as well as the financially-loaded consumer base ready to pay the price for that process. "It's not surprising Chanel can afford to use more substantial amounts of expensive ingredients with the highest quality standards," says cosmetic chemist Kelly Dobos. But not every brand can set up their own insular camellia haven in the green hills of southern France and offset the price of that on to their customer base. And even if they could, beauty's obsession with natural ingredients doesn't have the best history.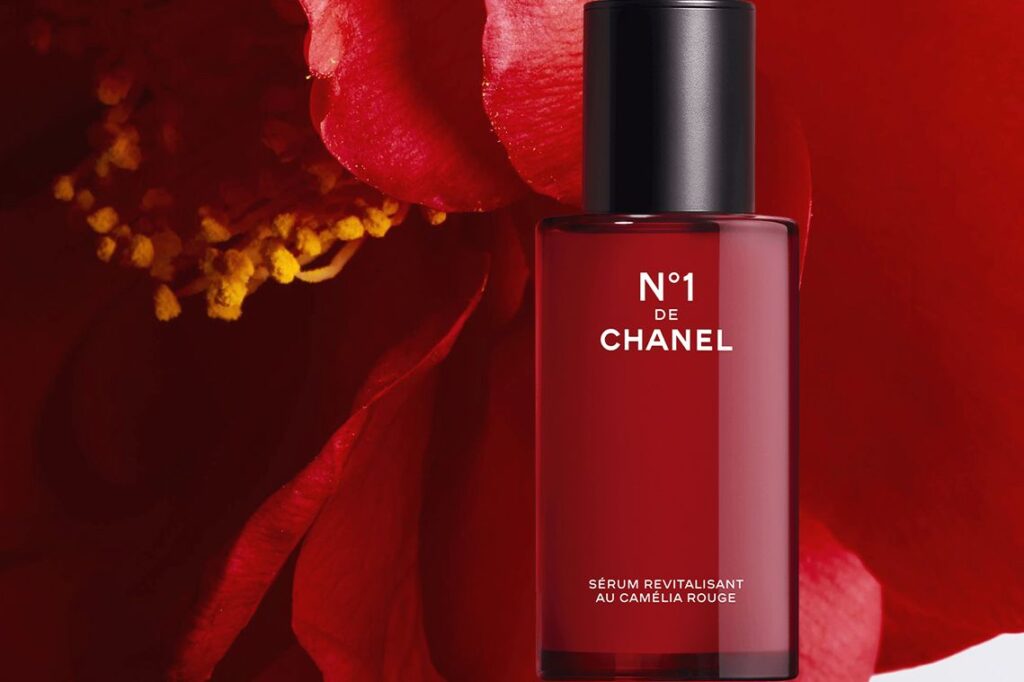 The problematic truth behind natural beauty
The effectiveness of palm oil as a moisturizer and emulsifier has led to it being added to 70 percent of cosmetics. But the industry is notorious for destroying the rainforest. Beauty is by no means the only culprit, but the world's reliance on palm oil sees 300 soccer fields' worth of natural habitat destroyed every hour.
Camellia isn't palm oil, of course. And this is not to say that the natural world doesn't offer some incredibly effective and sustainable ingredients, when used in moderation. But what the palm oil situation demonstrates is that promoting an over-reliance on the natural world isn't necessarily the most sustainable approach when it comes to beauty. After all, plants will always require natural resources, like water and land, to grow. And the more we cultivate them, the more they demand these things.

"It's a huge misconception that natural materials are somehow better for us and the planet," explains Dobos. "If we truly care about sustainability we have to come to terms with the idea that the most natural ingredient isn't always the best choice. Chemistry allows us to efficiently produce many ingredients with higher purity, greater safety profiles, and less disruption to the environment that just isn't possible otherwise."

Science looks to nature for inspiration, and then creates solutions in the lab, instead of taking directly from the earth. Dobos refers to animal-free collagen, which is produced by bacterial fermentation. "It's synthesized by bacteria that have been engineered specifically to make this material," she says. "That's science at work." There's also b-silk, which was developed by material solutions company Bolt Threads. It's made from bioengineered yeast, and could entirely replace resource-intensive silk, which helps the skin to retain moisture, in the beauty industry.

So in itself, N°1 de Chanel is a step forward, certainly in terms of better packaging and fewer emissions. But before we hail red camellias as the sustainable future of the industry, it's important to remember that beauty doesn't happen in a vacuum, and every step we make impacts the natural world. Mother Nature can provide us with so many things, but when it comes to skincare solutions, leaving the earth alone, and focusing on what's happening inside the lab, could help us look after our planet better than ever.