Despite our best efforts, sometimes, we get sunburn. Perhaps you missed a patch when you were slathering yourself with sunscreen, or you forgot to reapply after swimming, it happens. What's important is how you take care of the affected area after the damage is done. For mild sunburn (this is when the area is a little pink and sore), applying lotions and sprays after sun can help the skin to heal quicker, as well as soothe pain, calm redness, and prevent peeling. So with that in mind, here are our top picks for cruelty-free after sun care. (Important note: if you have more severe burns, as well as symptoms like fever and nausea, after sun products may not be enough. Consult a medical professional as you could be suffering from heatstroke or sun poisoning.)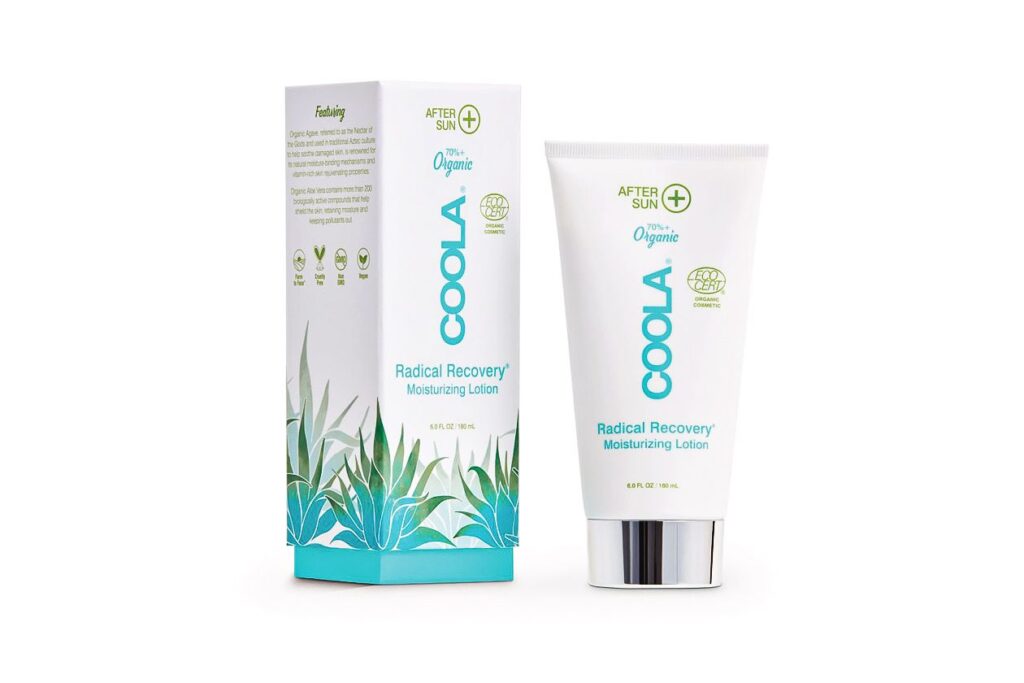 Coola Radical Recovery Lotion
This vegan after sun lotion will help to heal any sore, overexposed patches of skin. Aloe vera, rosemary extract, and lavender oil, three natural anti-inflammatory ingredients known for their soothing effect on burns, are included in the formula. Plus, it contains sources of antioxidants (which heal cell damage), like sunflower oil. According to Coola, applying this lotion is just like "a wheatgrass shot" for your skin.
Ouai After Sun Body Soother
Jen Atkin (hairstylist to the stars, including the Kardashian clan) has turned her talents to skincare with her brand Ouai, which offers body and fragrance products in addition to hair care. The company's cruelty-free after sun is a little different from others on the market; instead of a lotion, the product produces an icy bubbly foam, which provides cooling relief to the burnt area of skin. As well as aloe vera, it also contains refreshing cucumber extract and antioxidant-infused rosehip oil.
Herbivore After Sun Soothing Aloe Mist
Herbivore's answer to vegan after sun includes aloe vera extract (as per) combined with lavender oil and cooling mint. As well as much-needed light relief, the spray will also provide your skin with hydration and moisture, helping it to recover quickly from too much sun exposure. Even if you haven't got sunburn, you'll still appreciate the cooling relief from a few spritzes of this mist on your face, so it's a good one to keep on hand during hot weather.
Sun Bum Cool Down After Sun Lotion
If you've had a long day out in the sun, this cooling lotion will feel like a refreshing glass of ice-cold lemonade for your skin. As well as soothing aloe vera, the formula contains cacao butter. The latter is an effective sunburn treatment because it moisturizes the affected area, helping to prevent the skin from flaking, as well as that dreaded itchy sensation.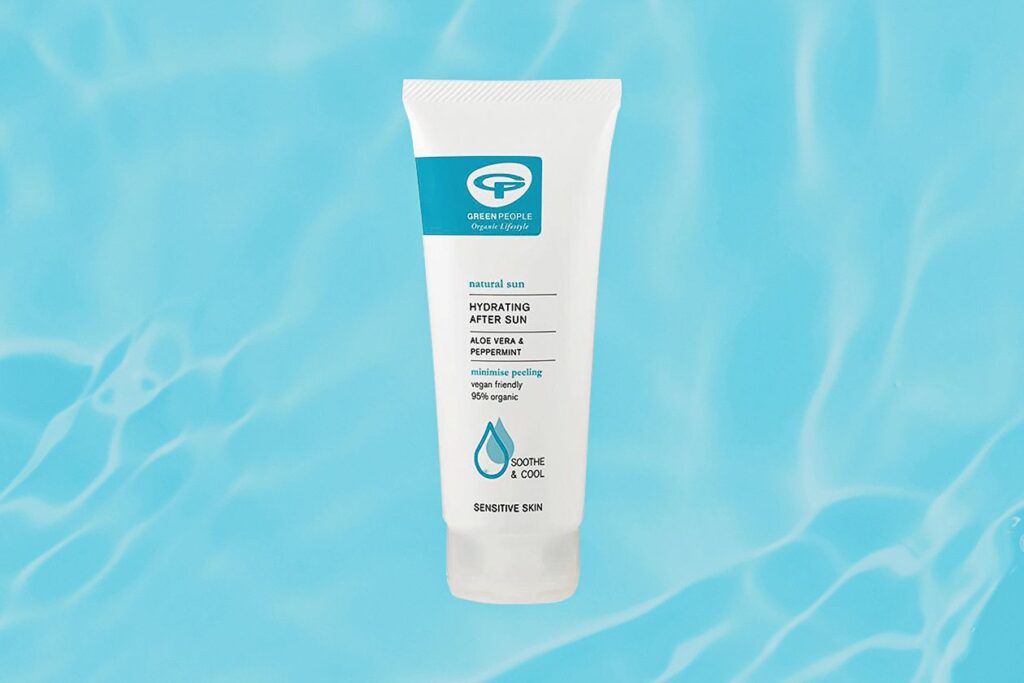 Green People Hydrating After Sun
Green People's after sun is all about keeping burnt skin moisturized, cool, and hydrated. In addition to aloe vera (evidently the goddess of after sun care), it contains mint and chamomile. Because of its soothing anti-inflammatory properties, the latter is often used in home remedies for burn and other skin ailments, like rosacea. If you love the sensation of this hydrating formula on your skin, there's no need to wait for sun exposure; the product can be used all year round as a post-shower body lotion.
Pacifica After Sun Body Spray
If you prefer a light mist over a thicker body lotion, this after sun body spray could suit you perfectly. A few spritzes over the affected area will help to cool down the burn, as well as keep the skin hydrated. In addition to aloe vera and chamomile, this spray also contains caffeine (which, interestingly, some researchers have linked to a potentially lower risk of skin cancer). For extra icy relief, store this spray in the fridge until you're ready to use.
Grace & Stella Aloe Vera Gel
As you may have guessed from reading this list, aloe vera is a recurring ingredient in after sun products. It's no surprise; the plant has been used across cultures for centuries to heal skin ailments. It's rich in a number of vitamins and minerals, including vitamin E, an antioxidant that helps to repair cell damage, vitamin A, which supports the skin's natural healing process, and vitamin B12, which plays an important role in cell production. Like other aloe-infused products, this gel will calm damaged skin and leave you feeling soothed and hydrated after use.
LIVEKINDLY is here to help you navigate the growing marketplace of sustainable products that promote a kinder planet. All of our selections are curated by the editorial team. If you buy something we link to on our site, LIVEKINDLY may earn a commission.