Whether you're team cup or team cone, melting scoops of ice cream are a sacrosanct warm weather staple. After all, nothing says summer quite like swimming pools and ice cream trucks.
Granted, the majority of ice cream trucks are—sadly—all but void of non-dairy ice cream options. Sure, you may be able to snag a frozen fruity popsicle. But if you're looking for the best dairy-free ice cream brands to try—we've got you covered. Keep reading for the sweetest and coolest vegan ice creams around.
What Is Vegan Ice Cream Made Out Of?
Unlike dairy-based ice cream, which features animal milk, non-dairy ice cream is made with plant-based dairy milks.
Thankfully, vegan ice cream has come a *long* way since its humble soy milk beginnings. You can now find vegan ice creams made with the likes of oat, almond, and coconut milk. There's even plant-based ice cream made from avocados and chickpeas!
The plain dairy-free ice cream flavors that were once available during what can only best be described as the Vegan Dark Ages are now in their Renaissance.
Decadent vegan flavors like cookie dough, mint chocolate chip, cookies and cream, and yes, even Rocky Road, are now readily available in store freezer aisles. So, what are the best brands to shop?
What's the Best Vegan Ice Cream?
Cool off this summer with scoops of these dairy-free ice creams.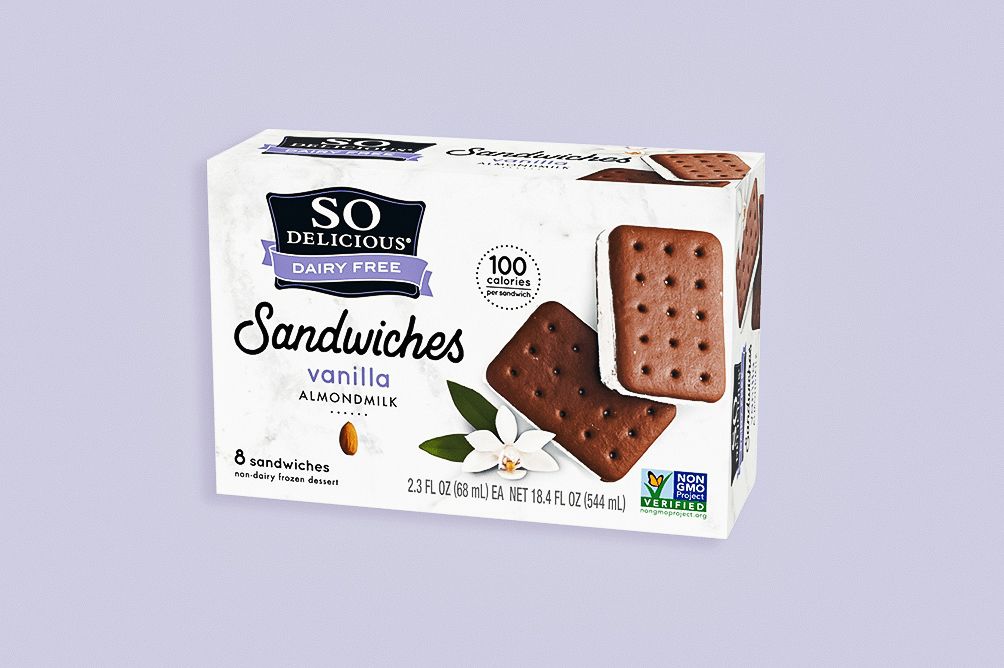 So Delicious
Vegan brand So Delicious wasn't lying about its name. The company carries a wide variety of decadent frozen desserts made with cashew, oat, almond, coconut, and soy milk. Take a bit out of the brand's vanilla ice cream sandwiches, mocha almond fudge bars, or its delectable assortment of vegan pints in flavors like oatmeal cookie, chocolate hazelnut brownie, and salted caramel cluster.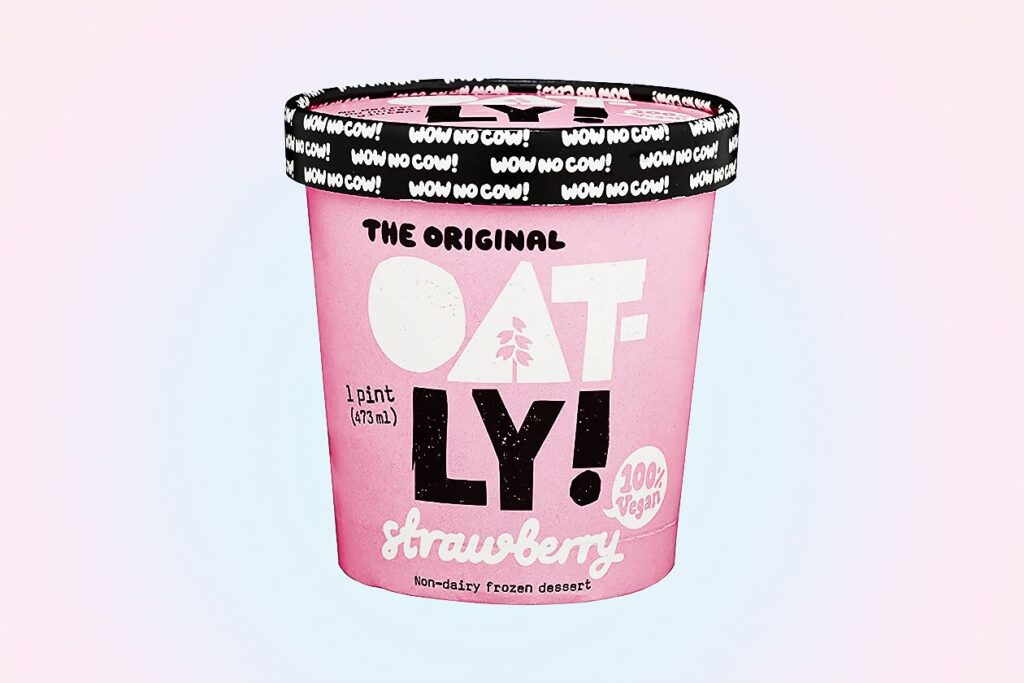 Oatly
Oatly is known for oat milk. But the company also carries a number of dairy-free ice cream pints in flavors like raspberry swirl, chocolate chip, mint chip, and fudge brownie.
My/Mochi
Vegan frozen desserts never looked better. The cashew cream treats come in flavors like chocolate, Neapolitan, strawberry, salted caramel, and vanilla. Need we say more?
NadaMoo!
This Texas-based brand has been churning out quality ice creams sans dairy. The company carries a wide variety of coconut milk-based, organic, non-dairy frozen desserts. Indulge in a scoop—or three—of NadaMoo's Pistachio Nut, Mint Chip, Rockiest Road, Peach Cobbler, Cookies & Creme flavors. It also carries no sugar added options.
Brave Robot
This ice cream brand is truly out of this world, thanks to the use of vegan casein, which gives it a realistic flavor and texture. Try a scoop of each of Brave Robot's eight futuristic flavors, including blueberry pie, raspberry white truffle, buttery pecan, and hazelnut chocolate chunk.
Tofutti
It's not officially summer until you take a bite out of Tofutti's vegan sundae cone, which features crunchy sugar cones lined with chocolate topped with creamy vanilla ice cream and fudge swirls. The brand carries several other dairy-free treats, including ice cream sandwiches and pints.
SweetPea
We've got the scoop on one of the newest brands to launch vegan ice cream. And it features a surprising ingredient: chickpeas. The dairy-free ice cream launched at Lowes Foods and Vallarta Supermarkets. It's available in nine different flavors, including Must Do Cold Brew, 3 Parts Chocolate, and Mango Tango.
Halo Top
Although not a vegan brand, Halo Top carries a selection of dairy-free ice creams. The brand's dairy-free flavor lineup includes pints in seven different flavors: birthday cake, candy bar, chocolate, chocolate almond crunch, chocolate chip cookie dough, peanut butter cup, and sea salt caramel.
KIND Frozen
Snack bar brand KIND recently debuted a frozen line of vegan treats. The pints come in seven delicious flavors, such as coffee hazelnut, pistachio, and cherry cashew. We've got our waffle cones ready! P.S. — they also have bars that taste like frozen candy bars.
Cado
This brand upgraded the vegan ice cream game with its avocado-based frozen treats. Enjoy a scoop of the company's cookies and cream, mint chocolate chip, dark chocolate, or classic vanilla bean. Trust us, you won't want to share.
---
LIVEKINDLY is here to help you navigate the growing marketplace of sustainable products that promote a kinder planet. All of our selections are curated by the editorial team. If you buy something we link to on our site, LIVEKINDLY may earn a commission.