Is IKEA sustainable? Now, you may be able to bring back old, assembled furniture to IKEA and receive some money in return.
Customers can also shop for products that were previously owned but are still in good condition, at discounted prices. The company tested these initiatives in 27 countries late last year, in hopes of rolling them out more broadly.
"We have configured our stores to have a dedicated space to resell the products we take back and the products we use in our showrooms. We're trying to make sure that nothing goes to waste. The interest from customers has been phenomenal," Jesper Brodin, CEO of IKEA owner Ingka Group, said in an interview with the World Economic Forum.
IKEA is reinventing its furniture to be sold again and again. This cuts down on excessive waste and contributes to the company's overall sustainability goals.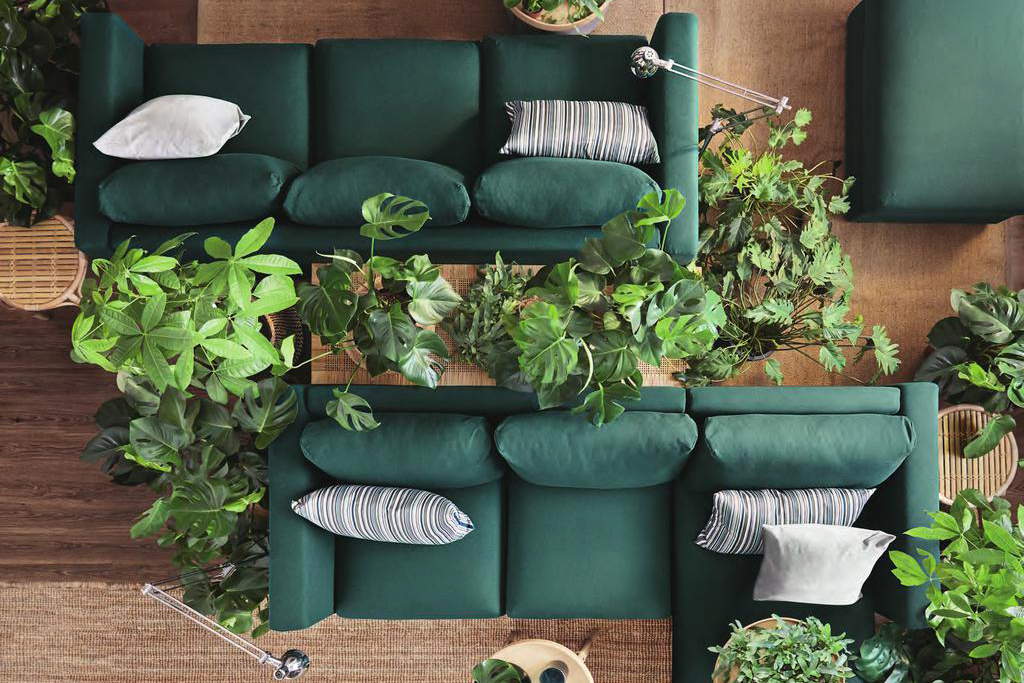 Is IKEA Furniture Sustainable?
IKEA is also doing its best to ensure that its furniture lasts longer. It is even designing pieces that can be easily disassembled and then put back together, as well as pieces that can be effortlessly recycled.
The goal is to make it easier for customers to move with their furniture, pass it on to others, sell it, or recycle it without the risk of destroying the piece.
This, in turn, is IKEA's way of discouraging overconsumption, which creates excess waste and is damaging to the environment.
"Obviously unnecessary consumption is a significant part of the challenge. One way to tackle that is to emphasize the development of long-lasting, quality products," Brodin added. "For us, that has meant identifying ways to create items of furniture that can be disassembled and reassembled again many, many times without damaging the product's quality."
As Brodin points out, these changes in IKEA's presence in online marketplaces like eBay inspired this approach. They also align with the company's overall sustainability goals.
Additionally, IKEA is planning to sell spare parts for its furniture in an effort to prolong the life of products.
Plans to do this are still in the early stages. But, the brand hopes that by selling parts, such as sofa legs and armrests, its products will last longer and won't be discarded when people purchase new things.
Currently, IKEA offers its customers replacement nuts and bolts for free.
IKEA Is Protecting Forests, Too
In November 2019, IKEA set an overall target to be climate positive by 2030. This means that the world's biggest furniture business plans to reduce more greenhouse gasses than it emits.
IKEA currently emits 0.1 percent of the world's greenhouse gasses, but intends to slash those emissions by 15 percent. By making its products entirely renewable and designing pieces with recyclability in mind, IKEA is inching closer to that goal.
"When it comes to our products, our target is for them to be 100 percent renewable or recyclable. That calls for making sure products can be broken down into parts in an easy way. It's about long-lasting solutions, too. We have a business that makes new mattresses of old ones," Brodin explained, noting that standard mattresses are often difficult to take apart and recycle.
"But the other part of the equation is to understand it is still okay to use raw materials as long as they're renewable, like well-managed forestry with a climate neutral value chain," he added.
To that end, IKEA recently purchased (via the Ingka Group) 11,000 acres of U.S. forest in Georgia.
Since the forest, which is home to the valuable gopher tortoise, will remain virtually intact, it can continue to absorb some of the CO2 from the atmosphere. This will help bring IKEA even closer to its climate-positive target. And, it prevents the forest from being developed.
Additionally the forest land, which is located in the Altamaha Basin, is a working forest. This means that the lumber within the forest is harvested and regrown.
While working forests are typically broken up into smaller pieces and developed, the Ingka Group and The Conservation Fund, which helped Ingka procure the land, created permanent easements. This legally prevents the forest from ever being split up.
The Ingka Group currently owns 616,000 acres of such forests across the United States and Europe. A spokesperson clarified that IKEA products don't use a "significant amount" of wood from the forests.
IKEA's Ongoing Sustainability Efforts
Crafting recyclable furniture and forest stewardship are just two ways in which IKEA is working to achieve its climate-positive goal. The company also wants to make all home deliveries electric by 2025. And, it has switched its in-store lighting to plant-friendly LEDs.
In 2019, IKEA banned all single-use plastic from its stores for the sake of the environment. The company began replacing them with alternatives including wooden cutlery, cups, bowls, plates, and paper straws.
The retailer, which also serves plant-based food options in its locations, says it now sources all materials from sustainable suppliers.
By all accounts, IKEA's environmentally friendly strategies are working for the brand and the plane. It reduced its carbon footprint by 4.3 percent in 2019, while still growing sales by 6.5 percent.
"It's 2021; with all we know now, I believe we simply can't pass the climate on as a challenge for the next generation. At IKEA, we are in touch with millions and millions of customers – hundreds of millions of them, and we know from them that this issue matters," Brodin added. "But this approach is also the new low cost. It's the new business model of the future. There is a great misunderstanding around the world that being climate positive must come at a premium or that it will only be within reach of the few. But it's actually the opposite."