Impossible Foods just released its latest meatless product: vegan pork.
Impossible Pork is initially launching in restaurants, including Ruby Tuesday, Tim Ho Wan, and Hong Kong's Beef & Liberty, before hitting retail outlets. But restaurant-goers in the U.S. will be able to try the vegan ground pork first. Available from today, the vegan pork made its debut at Momofuku Ssam Bar in New York. 
The California-based vegan meat company will launch its new product at more than 100 restaurants in Hong Kong on October 4. Impossible released its plant-based beef burgers in Hong Kong and Singapore in 2020. But entering mainland China's pork market could prove to be a lucrative move for the company. The country is the largest consumer and producer of pork in the world.
In China, Impossible Pork will join the likes of OmniFoods' vegan pork. OmniPork successfully expanded across Asia and Europe, recently breaking into the U.S. market. Impossible Pork will also launch in Singapore later this year.
Impossible Foods' move to bring vegan pork to the masses is significant, considering pork is the most widely consumed meat in the world. According to the Food and Agriculture Organization of the United Nations, pigs account for more than 36 percent of the global meat intake.
"Pork typically isn't regarded as a healthy product," said Impossible Foods' president Dennis Woodside. "But here you have a substitute that tastes just as good and is actually better for you." 
According to Impossible, its new pork features 18 grams of protein, 37 percent fewer calories, 59 percent less total fat, and zero cholesterol compared to 70/30 ground pork.
The vegan meat also has a smaller environmental footprint. According to the company, the production of Impossible Pork requires 81 percent less water, 66 percent less land, and emits 77 percent less greenhouse gas emissions compared to conventional pork.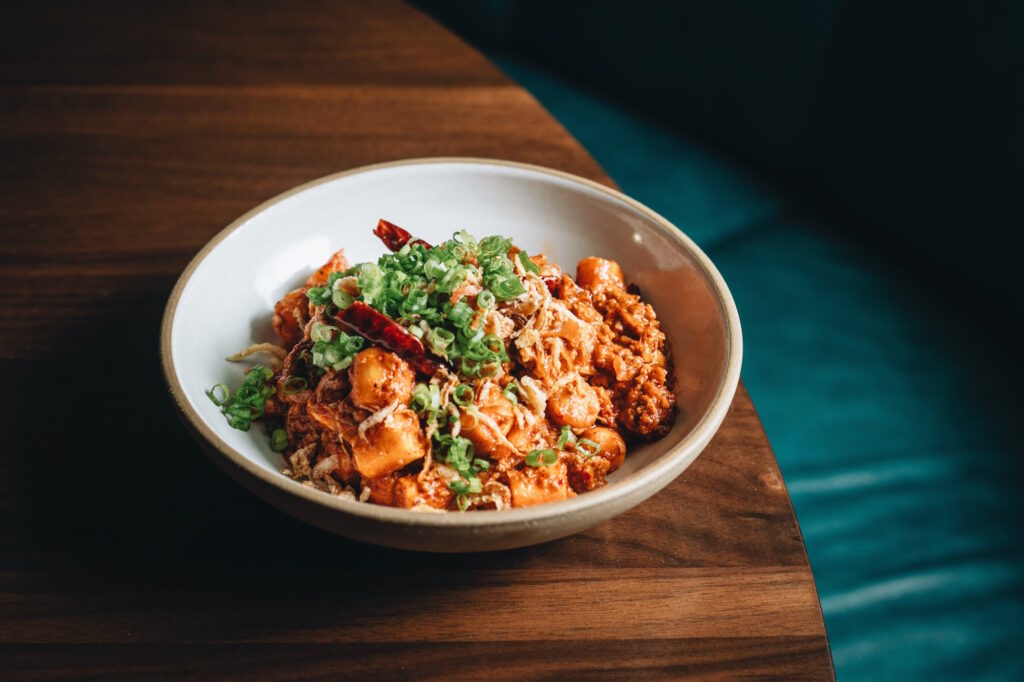 Impossible Pork
The vegan pork joins the company's growing range of vegan meats, including plant-based beef and sausage.
Earlier this month, Impossible Foods launched vegan chicken nuggets in U.S. restaurants nationwide. Made from soy protein and sunflower oil, the meatless nuggets feature a similar taste and texture to that of animal-derived nuggets.
"Seven out of ten consumers in the U.S.—in a blind taste test against the best animal chicken nugget—preferred Impossible Chicken Nuggets," Woodside said.
So, what's up next for Impossible Foods? According to Woodside, consumers may soon be able to dig into whole-cut plant-based meats.
"We're starting to work on what's called whole muscle meats. Think about chicken breasts, think about steaks, think about something like bacon," he explained. "Now it's going to take some time, because we're not going to put a product out there that doesn't really match the flavors, taste, and mouth sensations of those animal products. But we know we can use plants to create the same fibrous feel that those animal products have. And when we get there it's going to be amazing."