Priyanka Ganjoo grew up in Delhi, India's vibrant, bustling capital territory. She spent long, balmy, childhood summers playing outside with friends and indulging in kulfi, a rich, creamy, frozen dessert, similar to ice cream. When she looks back on this period of her life, a time of happiness, playfulness, and freedom, she feels a great sense of nostalgia. Earlier this year, Ganjoo launched her own cosmetics brand, and she named it after that childhood treat. Kulfi Beauty is a vegan, cruelty-free beauty company that creates makeup for people of all skin tones. 
Kulfi Beauty founder Priyanka Ganjoo's top cruelty-free picks
It's been a difficult road for Ganjoo and Kulfi (the biggest obstacle being launching a beauty brand in an ongoing pandemic). But she has persevered, and now Kulfi Beauty's first-ever product, the Underlined Kajal Eyeliner, is available for purchase.
Just like the brand's name, its first eyeliner is inspired by India, where kajal, or kohl, has been used for aesthetic, cultural, and, in some cases, spiritual reasons for centuries. Kulfi's comes in 5 shades, each infused with moisturizing aloe vera. Keeping the South Asian influence running through the core of her brand is important to Ganjoo, but she's also keen to give her products a creative twist for a young, modern customer base.

"We are creating our own interpretation of [South Asian culture] that is relevant to Gen Z and Millennial South Asians," the founder said. That's also part of the reason she chose to keep everything vegan and cruelty-free — "that is important to my community," she added. It's also relevant to her target audience's age group. Young people are more concerned about the ethics of beauty than ever, and they want high-quality products that don't harm the earth or animals. (According to a 2019 study by digital creative agency Compose[d], 87 percent of Gen-Zers look for labels like "cruelty-free" and "natural" on beauty products.)

But another major driving force behind Ganjoo's launch of Kulfi is her burning desire to change the status quo in the beauty world. Because for years, she never felt like she was beautiful or that makeup products were for her. Her brand's name may have come from those happy warm days at home in India, but part of its mission came from struggles women of color face working in the U.S. cosmetics industry.
Combatting colorism in cosmetics
More than 7,000 miles from her home in Delhi, Ganjoo attended Harvard Business School. After that, she began working as a management consultant in Boston. Her corporate career eventually led her to the cosmetics industry, where she took on a role as Esteé Lauder's manager of global retail strategy. Following that, she moved to Ipsy, where she worked as director of merchandising.
Ganjoo's beauty industry roles fine-tuned her business skillset but left her with a more powerful realization that makeup could be fun. "When I started wearing makeup, it was to cover up my genetic dark circles because everyone I was working with told me I looked tired," she added. "Makeup was a way to cover up or detract attention."
Ganjoo's story isn't unique. The beauty industry is trying to play catch up now, but it has decades of whitewashing to reconcile with. The consequence of that negligence is generations of young people of color who have looked at the pages of magazine features and advertisements—awash with models with white skin and Eurocentric features—and haven't seen a place for themselves. And trips to the drugstore aisles or beauty counters yielded endless products that catered to lighter-toned skin.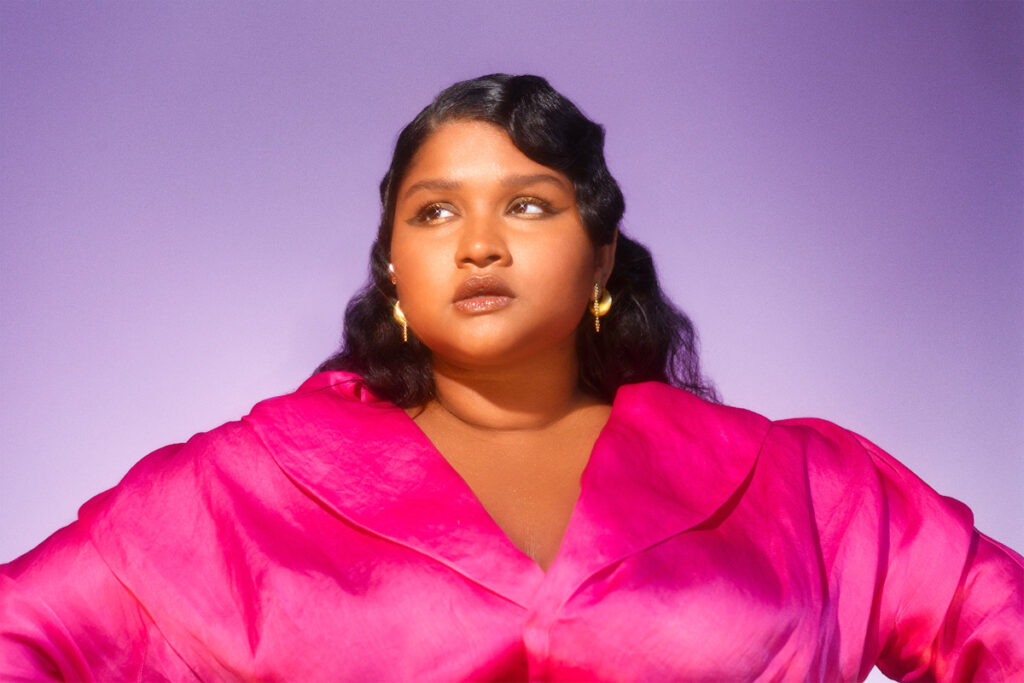 The beauty industry: Built by people of color
The irony is that people of color have played a significant role in building the multi-billion dollar beauty industry. (Annie Malone, Madam C.J. Walker, and Nobia Franklin are just a few of the Black women entrepreneurs who helped to pave the way for the beauty industry today. You can read more about their stories here.)
Products like BB cream, pimple patches, and sheet masks are everywhere, sold by major companies like L'Oréal and Coty. But these are imports from the Korean beauty industry. Facial massaging jade rollers came from China. Threading, a sought-after beauty treatment for shaping eyebrows, originated in Central and South Asia. And popular beauty ingredients like turmeric, coconut oil, and sandalwood were first used in South Asia.
The lack of foundation shade range
It wasn't until 2017 that Fenty Beauty arrived on the scene as the first-ever truly inclusive beauty brand for all skin tones. It was a game-changer, with many brands revising their lines to cater to more skin shades. But if we're really honest with ourselves, Fenty was so successful because it was founded by Rihanna. It took one of the world's most beloved celebrities to step in before anyone took shade inclusivity seriously.
"Colorism is pervasive globally as a direct result of beauty brands marketing Eurocentric standards as the ideal," said Ganjoo. "Deeper skin tones are rarely showcased or celebrated. Before our launch, senior industry executives told me that 'South Asian beauty is not aspirational' and 'don't use deeper skin tone models, they don't sell.'"
Ganjoo's brand is a direct rejection of this advice. "South Asian beauty has been defined by patriarchal Eurocentric ideals for a long time," she said. "We are unapologetically challenging those suffocating and unrealistic expectations."
Accelerating diversity
The lack of diversity isn't limited to the range of shades on the shelves. There just aren't enough people of color working at the top of the beauty industry.
After last year's #PullUporShutUp social media challenge in support of Black Lives Matter, major cosmetic companies, like L'Oréal, Glossier, Esteé Lauder, and Ulta Beauty, revealed the truth about employee diversity. While the percentage of Black employees and employees of color varied, on the whole, more than half of those who made up executive leadership teams were white.
"Not enough BIPOC are owners or decision-makers in the beauty industry. It's difficult to change the agenda from inside the corporate beauty world unless the people at the top are willing to invest in it," said Ganjoo.
But while progress seems slow, things are starting to change. Ganjoo's own brand was a finalist of French beauty giant Sephora's 2021 accelerator program, which only mentored brands founded by women of color. Cantu Beauty's 2021 Cantu Elevate initiative was for Black-owned beauty brands only, and Tower 28's Clean Beauty Summer School is also designed to support founders of color. Finalists in the latter 10-week program land guaranteed meetings with big industry names including Ulta Beauty, Sephora, and Credo Beauty.
The indie beauty market is growing
The growth of the indie beauty market has been simmering for a while and if the number of beauty accelerator schemes on the market is anything to go by, major brands are more than aware. In 2017, a report by Deloitte, the world's largest management consulting business, stated that "small is the new big."

While parent corporations backpedal to save their big industry names, these indies are inclusive, sustainable, and ethical.
"From the overwhelmingly positive response we've seen from Kulfi's launch, it's clear to me that the beauty industry needs to celebrate and center more BIPOC narratives. There's this long-held belief that there is only room for a few BIPOC-driven brands," Ganjoo said. "But I am hopeful this belief will change as we see so many beauty brands founded by BIPOC and representing a variety of products, backgrounds, stories, personalities, and focuses."
---
LIVEKINDLY is here to help you navigate the growing marketplace of sustainable products that promote a kinder planet. All of our selections are curated by the editorial team. If you buy something we link to on our site, LIVEKINDLY may earn a commission.