When a small, sustainable sunglasses company came through model and environmental activist Lily Cole's business incubator, Impossible, she knew she'd found something special. Every year, approximately 4 million pairs of sunglasses are thrown away. And many of them are made from plastic. But Wires Glasses, which uses one piece of wire to make each of its frames, offers a sustainable, durable answer to eyewear waste. "They're really unusual and cool, so we developed the idea further," Cole says, adding that the brand is a perfect example of a business model offering a credible solution to an environmental problem.

Alongside appearing on the big screen (her first acting role was in the 2007 hit St Trinians) and on the covers of Vogue (she's appeared on the front page of the iconic magazine's British, Russian, and Korean editions), Cole has shown an uninterrupted passion for environmentalism and for the wellbeing of people. That's why, alongside her partner Kwame Ferreira, she co-founded Impossible. While it started off as a gift economy platform, it now helps to incubate sustainable businesses that offer solutions to environmental or social problems. Wires is just one of its success stories; among other brands, the company also helped to nurture ethical smartphone company Fairphone and built Impossible Wardrobe, an app designed to tackle fashion waste.

Last year, Cole also released a climate-focused book, Who Cares Wins. Cole spent four years researching climate solutions and interviewing figures like Elon Musk and Stella McCartney to offer an optimistic approach to fighting the climate crisis.
Cole echoes the title of her book after we ask why she spends so much time hunting down sustainable solutions. "I think I just really care," she says. "I think it's as simple as that."
On a gloriously sunny day in Portugal, where she now lives, Cole spoke to us (virtually) about her journey from the heart of the fashion industry to environmentalist entrepreneur, her musings on how we can all be more optimistic about the future of the planet, and why baby steps are important in any personal sustainability journey.
Lily Cole on Fashion, Sustainability, and Why Optimism Is About Empowerment
LIVEKINDLY: Can you talk about why you decided to go into the fashion industry? Were you aware of the environmental impact at the beginning of your career?
Lily Cole: I guess, it's funny to [talk about] why I decided to go into fashion because it doesn't feel much like a decision. When you're 14 years old, and you get invited into this whole other world, it just felt like a kind of obvious thing to explore.
I just came to realize that the things that we use and buy have this huge, profound impact on people and the environment. I became interested in seeing if I could work with companies that were trying to have a more positive impact. Was there a version of business that can actually try and solve problems and be helpful? That's the space I became interested in.

LIVEKINDLY: So, after your eyes were opened to the environmental impact of the fashion industry, which contributes enormously to greenhouse gas emissions, and water and land usage, who did you find yourself gravitating towards? Is there anyone in fashion who you think is the model of how the industry should be?

Cole: Not necessarily the model of how the industry should be, but a few people affected my thought process. I was very inspired by working with The Body Shop and the legacy of Anita Roddick.

The Environmental Justice Foundation is also a charity that I became a patron of many years ago. They look at the intersections between social and environmental issues, which I think are becoming more recognized. They look at supply chains as a way to deal with those issues, so I learned a lot through their work.

Olivia Firth and Osello DeCastro were two of the most prominent people working in the sustainable fashion space 15 years ago. They're still in it today. Livia Firth runs Eco-Age, the consultancy, and Orsola De Castro runs Fashion Revolution.

LIVEKINDLY: Through your work as a model, you spent so much time in the high fashion world, working with luxury designers. But I'm also interested to hear your thoughts on the fast fashion industry, which is more affordable to the masses. Do you think sustainable change can happen there?

Cole: I think it is a bit already. A lot of the fast fashion brands have released more conscious collections, H&M for example.

There are some people who are very skeptical about fast fashion going in that direction because, at that rate of purchasing, the business model is just fundamentally incompatible with sustainability. And I agree with that. But at the same time, I'm actually happy to see those big companies trying to push into that space because the reality is they have such a huge footprint. And I'm happy to see if it can be lightened. And they also, to be fair, have the scale to make more ethical clothing cheaper. A lot of sustainable fashion brands are quite niche and small … trying to make socially, environmentally-conscious decisions when you're manufacturing usually costs more. So small sustainable designers end up seeming prohibitively expensive. And I don't think that's them trying to take the piss out of the customer whatsoever, I think that's just the reality of manufacturing more responsible clothing.
A lot of fast fashion (and I think it's often true) is built in a disposable way. And that is a problem. But I think part of disposability is also in our mindset and in our attitudes.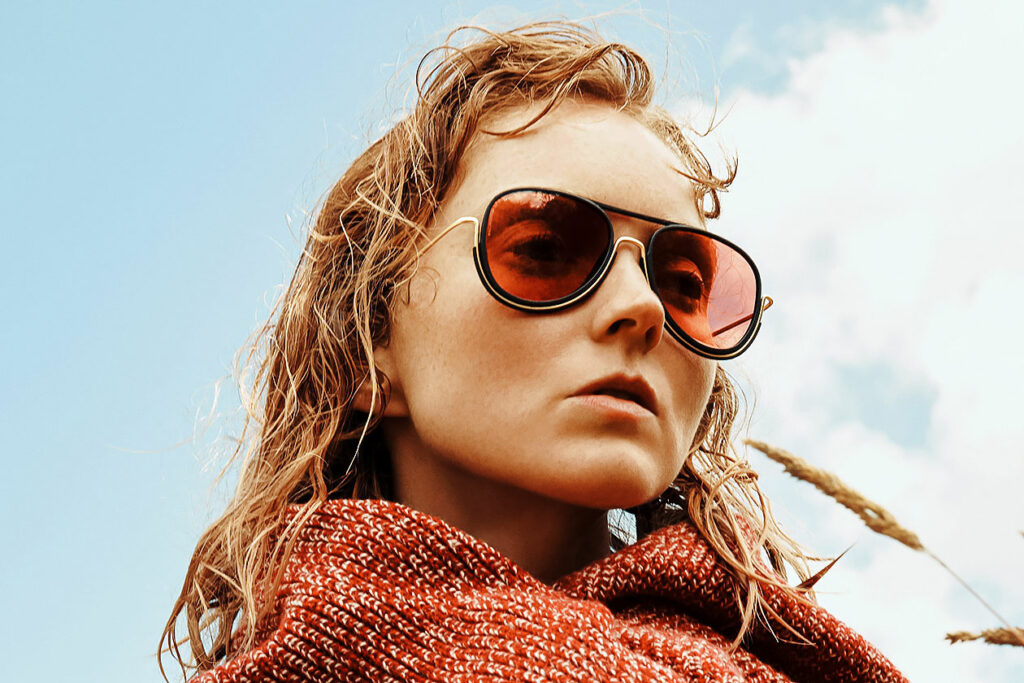 LIVEKINDLY: I think it's so difficult for the average consumer to see the connection between manufacturing and environmental destruction. And greenwashing makes things even more confusing.

Cole: I haven't worked with any of the fast-fashion brands and actually looked at their supply chains, so I don't know how much of it is greenwashing and how much of it is really legitimate. I hope it's legitimate. It might not be perfect, but it feels like a step in a better direction. What they'll really need to think about if they're serious about it is circularity. How to evolve business models away from incessant consumption and this attitude of disposability that we have towards clothes sometimes. 

But the disposability thing, it's also on us.

My daughter has been running around this morning in an old top of mine (it's a dress on her), and I was given it probably 10 years ago as part of a sustainable initiative. It's made from bamboo. I looked at the label, and it was part of H&M's Conscious Collection. That was sort of reassuring. I'm not saying all their clothes last 10 years, but I think there's often an assumption that a lot of fast fashion (and I think it's often true) is built in a disposable way. And that is a problem. But I think part of disposability is also in our mindset and in our attitudes.

LIVEKINDLY: What about outside of fashion? You spent four years interviewing people for Who Cares Wins. What was the most eye-opening conversation that you had during that time?

Cole: What I think was very eye-opening about it was that I've long been somebody who tries to look at things from multiple angles, but not in such an explicit way as I did with writing this book. What I quickly realized is, you go into any topic, food, fashion, technology, carbon capture, you name it. There are just so many people who are experts and who are kind of, committed in a way to the same end goal of sustainability, with very different ideas on how we get there. I think that's what I opened my eyes to. Trying to embrace the complexity of these questions and hold space for very different perspectives on the solutions we need.

LIVEKINDLY: What about in your own life? Have you made sustainable changes?

I try to avoid talking about my life. Obviously one has to practice what you preach for want of a better [phrase], so I'm not trying to shirk responsibility. But because our culture has this fixation on what individuals are doing right or wrong. And the conversation needs to be much bigger than that individualistic focus. And I'm so far from perfect, and that's something I try and explore in the book.
LIVEKINDLY: I understand why you say you don't want to talk about your own life. It's so difficult, none of us will ever get it 100 percent right. I respect that you're trying to take a different approach with the way you consume, especially when it's so easy to give in to the appeal of services like Amazon Prime, for example.
Cole: I just canceled my Amazon Prime! All of these things are gradual. It's a bit like the vegan path, I've been getting closer and closer to it over the years. Amazon I was using less and less, but it was still super convenient. It does help that I'm in Portugal where it's not so convenient. I think that makes it much easier! In England, it's wildly convenient.
LIVEKINDLY: In Who Cares Wins, you talk about the power of optimism. It's so easy to feel completely overwhelmed by the climate crisis and everything that's going wrong in the world. So, how do you manage to stay optimistic?
Cole: I'm not optimistic every day. If you read particular headlines sometimes it's like, ahh! Am I just crazy in my optimistic bubble? But I think my philosophy around optimism is not predicated on a belief that things are going to be fine and things are going to work out and not to worry, it's not that at all. I guess it's about empowerment more than anything else. It's that we all have the capacity at any given moment to participate in creating a different future. The earth is still beautiful in many ways, and nature is still abundant in many ways, and also lots of trends have been going in the right direction. So I guess my optimism is rooted in my belief in our own capacity to choose better. It's not to say that we will, but to say that we can.
---
LIVEKINDLY is here to help you navigate the growing marketplace of sustainable products that promote a kinder planet. All of our selections are curated by the editorial team. If you buy something we link to on our site, LIVEKINDLY may earn a commission.