Everyone is going vegan lately. Especially celebrities. Lizzo is cooking up a vegan storm on TikTok. Jon Stewart has a vegan farm animal sanctuary. Natalie Portman's Instagram feed is a full-on plant-based cooking show. Have you seen it? Find out why these celebrities went vegan and see their before and after images, too.
13 More Celebrities Before and After Going Vegan
---
These 13 stars have all sung the praises of going vegan, whether it's for the environment, health, or animal rights. And to see 13 more vegan celebrities before and after going vegan, click here.
Ava DuVernay
American filmmaker Ava DuVernay, the director behind the BAFTA award-winning 2016 documentary "13th" and 2019 Netflix mini-series "When They See Us," tweeted that veganism is a social justice issue in 2017.
"Like many food trends that seem new, black veganism has historical roots. 'For a lot of black people, it's also about social justice and food access. The food we've been eating has been killing us,'" she wrote, commenting on an article from the New York Times.
The groundbreaking filmmaker was also named among international animal rights organization PETA's (People for the Ethical Treatment of Animals) "Most Beautiful Vegan Celebrities of 2018."
Lizzo
Three-time Grammy Award-winning singer Lizzo announced to TikTok that she went vegan in 2020.
Lizzo isn't new to veganism. In a 2017 interview with the blog Nasty Galaxy, she revealed that she had been a vegetarian for seven years and plant-based for one. She praised Minneapolis's vegan food scene: "Minneapolis has really, really real good vegetarian and vegan food options. I found places that were really creative with how they made vegan food and it wasn't just fluff, just tofu, just seitan. It was like, finding ways to make vegetable-based proteins."
The Detroit native has recently been sharing her culinary creations on the social media platform, ranging from vegan Jamaican beef patties to a meat-free version of a McChicken sandwich.
"So being plant-based and vegan has been pretty easy except for when I am hungover. I used to crave cheesy eggs, so here is my substitute for cravings when you're hungover," she said in a video posted in June. In the video, she made a meal of JUST's vegan egg, spinach, dairy-free pepper jack cheese, and a carne asada and black bean corn mixture with meat-free bacon on the side. Now, she's even giving raw veganism a try.
James Cameron
Academy Award-winning director James Cameron went vegan around 2011. In a 2016 interview with Men's Journal, he explained that he made the switch for the good of the planet, but it also came with health benefits.
"The great thing about this as a solution for climate change — one of a number of solutions that we need — is that it's a win-win. You're going to be healthier, you're going to live longer, you're going to look better," he said.
Cameron tore down the myth that a plant-based diet is unhealthy in the 2018 documentary "The Game Changers," which he produced. The film, directed by "The Cove" (2009) Academy Award-winning director Louis Psihoyos, follows former professional mixed martial artist James Wilks as he meets with elite athletes and icons including Arnold Schwarzenegger, German-Armenian strongman Patrik Baboumian, Olympic silver medal cyclist Dotsie Bausch, and six-time Formula One racing champion Lewis Hamilton, among others.
The "Avatar" director added that he went vegan "cold turkey" with his wife, Suzy Amis Cameron, author of the 2018 book "OMD: Swap One Meal a Day to Get Healthy, Live Longer, and Save the Planet." Suzy and her sister Rebecca Amis launched the MUSE School, a vegan K-12 private school that centers its curriculum around sustainability, passion-based learning, and communication, in 2016.
Cameron's love for nature is also apparent in his work, such as the 2009 science fiction fantasy "Avatar" and the 2020 National Geographic documentary "Akashinga: The Brave Ones," which follows the all-female anti-poaching unit based in Zimbabwe.
Kate Mara
Actor Kate Mara went vegan in 2011, but prior to that, she was vegetarian. In an interview with LIVEKINDLY, Mara explained that seeing a slaughterhouse-bound chicken transport truck prompted her to make the switch. According to Mara, she has always had a strong connection to animals and her daughter follows a vegan diet as well. She believes that honest conversations about where meat comes from would convince more people to go vegan.
"I believe most people just don't know the facts and the horrors of what actually happens to the animals they end up eating," she said.
Mara also has a soft spot for wild animals, chimpanzees in particular. She has been a regular visitor to the Liberia Chimpanzee Rescue & Protection since 2016. She also partnered with the Animal Legal Defense Fund, an animal law advocacy organization, on a petition for the Big Cat Public Safety Act, which would ban roadside zoos from breeding and cub-petting. On her Instagram, she regularly shares posts from animal rescues, her favorite vegan treats, and advocates for social justice. Her sister, actor Rooney Mara, is also vegan.
Russell Brand
Actor, comedian, and podcaster Russell Brand has been meat-free since age 14 after hearing The Smiths' iconic 1985 song "Meat Is Murder." He later went vegan, primarily for health reasons, after watching the 2017 documentary "What the Health," directed by Kip Anderson and Keegan Kuhn.
"[What The Health shows] how the diabetes, heart, and cancer foundation of America were funded by sort of meat and dairy and egg industries. And, like, they give the advice on what foods are healthy … we're not meant to eat any of that," he said.
He continued: "so, the reason to become vegan, it was sort of anger actually, thinking about it now."
Mýa
Singer, actor, and producer Mýa has been vegan since 2014. The Grammy Award-winning artist initially went vegetarian as part of a six-month challenge in 2010 and adopted a plant-based diet in 2014 as part of another six-month challenge.
In an interview with SOHH.com, Mýa explained that the switch made her feel healthier: "It's definitely helping me because I don't have to work out as hard… and I look better and feel better than I did a couple of years ago when I was not vegan."
In addition to that, she also ditched all animal products, including fashion items. "I'm not wearing leather shoes and I have not worn furs since a long time ago. I have to be very conscious when I'm making decisions and saying I'm vegan because I have to be about it all the way," she said.
In November 2018, she appeared in a PETA ad alongside fellow vegan celebrities Evanna Lynch, Harley Quinn Smith, Daniella Monet, encouraging others to ditch fur, leather, and wool.
Mýa is also the founder of the vegan wine Planet 9 Fine Wine by Mýa, which she launched in her online shop in June 2018.
The singer is not shy about sharing her enthusiasm for her lifestyle. She credits her diet for her youthful appearance, often using the #FountainofYouth on social media. At the start of 2018, she launched a free online vegan transition guide and urged followers to adopt a raw vegan diet for seven days. She also regularly shares her plant-based meals to Instagram and hosts a three-day "Vegan Reset Challenge" to encourage followers to eat healthier.
Natalie Portman
Actor and producer Natalie Portman has been vegetarian since age nine and a vegan since 2011. According to the actor, reading author Jonathan Safran Foer's 2009 book about the ethics of industrial animal agriculture and food choices, "Eating Animals," pushed her to ditch all animal products.
"Perhaps others disagree with me that animals have personalities, but the highly documented torture of animals is unacceptable, and the human cost Foer describes in his book, of which I was previously unaware, is universally compelling," she wrote in an article for The Huffington Post. "The human cost of factory farming — both the compromised welfare of slaughterhouse workers and, even more, the environmental effects of the mass production of animals — is staggering."
The book had a lasting impact on the Academy Award-winning actor. She produced the 2017 documentary "Eating Animals," based on Foer's book, and spent 2018 promoting the film, including appearances on "The Late Show with Stephen Colbert," on Bon Appétit and PopSugar's YouTube channels, and on the YouTube hot wing-eating challenge show, "Hot Ones."
She has passed her values down to her children, Aleph and Amalia, who both follow a plant-based diet.
For Portman, veganism is also a feminist value. In an April 2019 speech for WE Day California, she told 16,000 students at the Los Angeles Forum: "Dairy and eggs don't just come from cows and chickens, they come from female cows and female chickens. We're exploiting female bodies and abusing the magic of female animals to create eggs and milk."
The star of the upcoming Marvel film "Thor: Love and Thunder" regularly posts about other social justice issues on her Instagram, including LGBTQ+ rights and Black Lives Matter. She also frequently shares vegan cooking videos.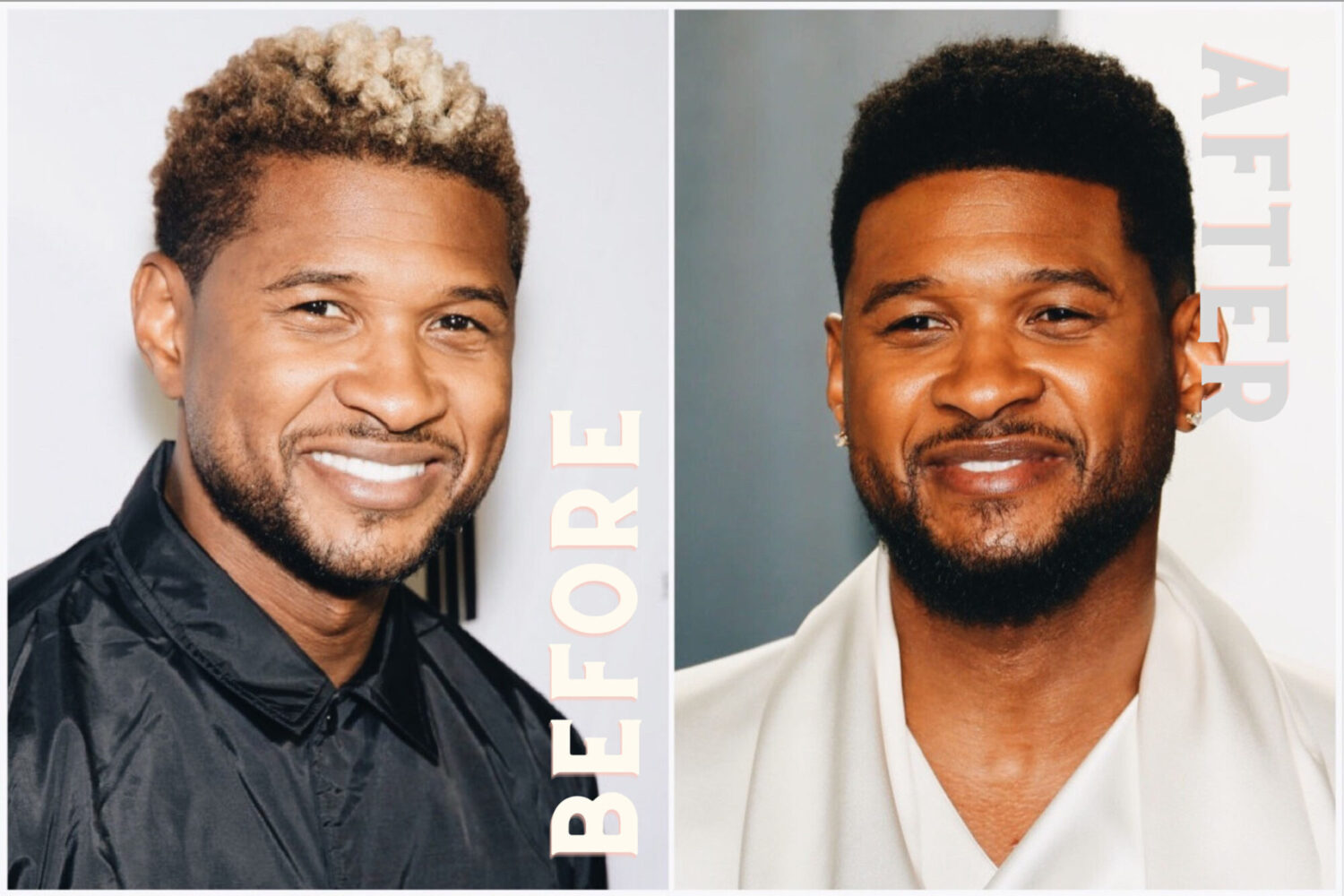 Usher
American singer, producer, actor, and entrepreneur Usher announced that he had gone plant-based in May 2020. The multitalented artist announced the lifestyle change during a concert, which was live-streamed on Verizon's Twitter account for its Pay It Forward campaign to support small businesses affected by COVID-19.
"It's very important to know that a healthy option is plant-based," he said during the performance. "I've actually started that journey myself."
According to the Grammy Award-winning artist, he went plant-based for his health. "I want you guys to understand that boosting your immune system is also too what you eat, not just staying inside," he said in the live video.
That same month, he partnered with Chef Shay, a vegan chef from his mother Jonneta Patton's culinary incubator scheme, J's Kitchen Culinary Incubator. Usher donated 2,000 vegan meals to families in need through Veganaire, Chef Shay's Atlanta-based vegan restaurant.
In a behind-the-scenes video with Veganaire, Usher spoke to the meals they had put together: "The cool thing about it is, kids love what they love. They love lasagna, they love meatballs, and even some of the parents do love meatloaf. I wanted to create something that I thought would be nourishing, but also a filling, hearty meal. So that's what we put together."
RZA
Wu-Tang Clan frontman RZA has been vegan for well over 20 years. He cut red meat out of his diet in 1995 and gave up poultry and fish in 1996 and 1997, respectively. In a November 2019 episode of the "Joe Rogan Experience" podcast, he explained what being a "true vegan" means to him: "To be honest with you bro, I just hit you with this right here, the reality of how I feel. No animal needs to die for me to live, ok?"
His two sons are vegan as well. RZA added that it shows that his household is a "living example that you don't need [animal products] to live."
While he has acknowledged the health benefits of being plant-based, RZA has also spoken up for animal rights. In January 2018, he appeared in a PETA video titled "We're Not Different in Any Important Way."
"We are all the same, in all the ways that matter. It doesn't matter if we have fur or feathers or fins. We're not different in any important way. We all have thoughts and feelings. We all feel love and pain and loneliness and joy," he said.
He is also a supporter of NYC's proposed bill to ban the sale of fur. "Though it may be argued by some that fur used to show elite status in our community because of the inequality we face in society, those days are done. That's reflected in a poll that shows 77% of Black NYC voters support the bill," he wrote in an open letter to City Council members in May 2019.
RZA has also had a considerable influence on fellow members of the Wu-Tang Clan—eight out of 10 group members are meat-free.
Ruby Rose
Star of Netflix's "Orange Is the New Black" and the first season of the CW's "Batwoman," Ruby Rose began her transition to a vegan diet in 2013. Learning where shark fin soup came from during her childhood played a role in helping her make the connection.
"I thought that it was even worse that they just cut the fins off and the sharks were out there not able to move," Rose said in a 2018 interview on the Discovery Channel special, "Shark After Dark." The common practice is to catch the sharks, remove the fin, and then throw the still-living animal back into the ocean.
"That really scared me and I used to have nightmares that they were finless in the ocean and I couldn't eat any fish ever again," she said.
Since going vegan, Rose has invested in vegan meat brand Impossible Foods.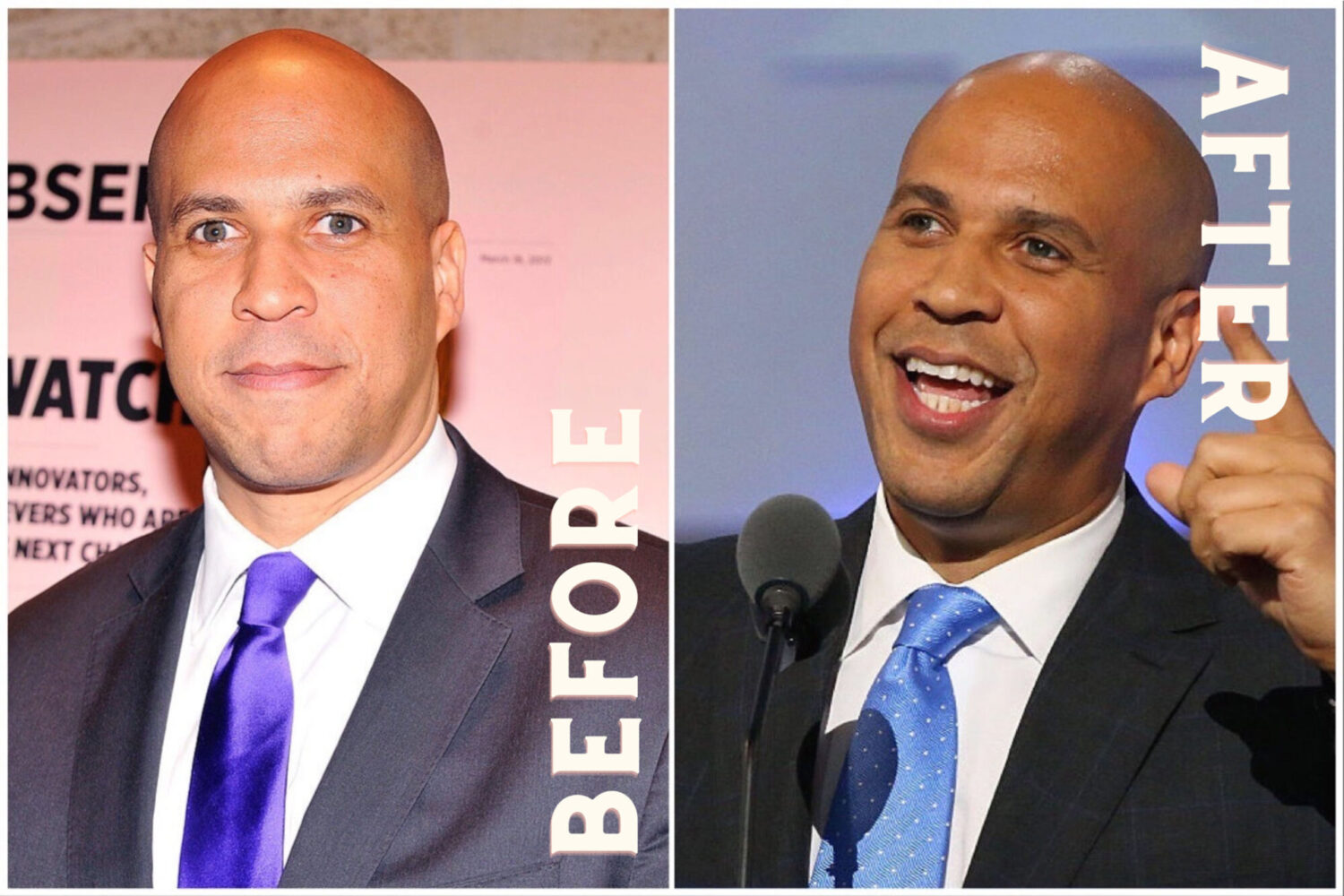 Cory Booker
New Jersey Senator and former Democratic presidential hopeful Cory Booker had his last non-vegan meal on November 4, 2014. Legislatively, Booker has used his political platform to push for better rights for animals and slaughterhouse workers alike. He introduced the Farm System Reform Act, which aims to transition the American farm system away from industrial animal agriculture, last December. It would place an immediate moratorium on concentrated animal feeding operations while helping current farms convert to more sustainable forms of agriculture.
He introduced the Safe Line Speeds During COVID-19 Act in the summer of 2020. The law would prohibit meat processing plants from operating at high speeds in order to protect workers. This was in response to the Trump administration allowing companies to increase line speeds as well as processing facilities becoming hot spots for COVID-19.
"The majority of these workers are from immigrant communities and communities of color," Senator Booker said in a press release. "The USDA should be in the business of prioritizing worker and consumer safety over the profits of large multinational meatpacking corporations, not the other way around."
Jon Stewart
Former host of "The Daily Show" Jon Stewart went vegetarian in 2015, around the time of his departure from the Comedy Central news satire program. In an interview with Rip Esselstyn, founder of the Engine 2 Plant-Strong diet, Stewart said that he realized that animals have their own personalities. This is thanks to his wife, Tracey Stewart, author of the 2015 book "Do Unto Animals."
The Stewarts now operate a small sanctuary, Hockhockson Farm Foundation in New Jersey. It is currently home to pigs, chickens, sheep, horses, and a goat. Tracey was the first to go vegan and Stewart later followed, finding that a plant-based diet made him feel healthier. He added that the difference in how he feels is "emotionally and physically is profound."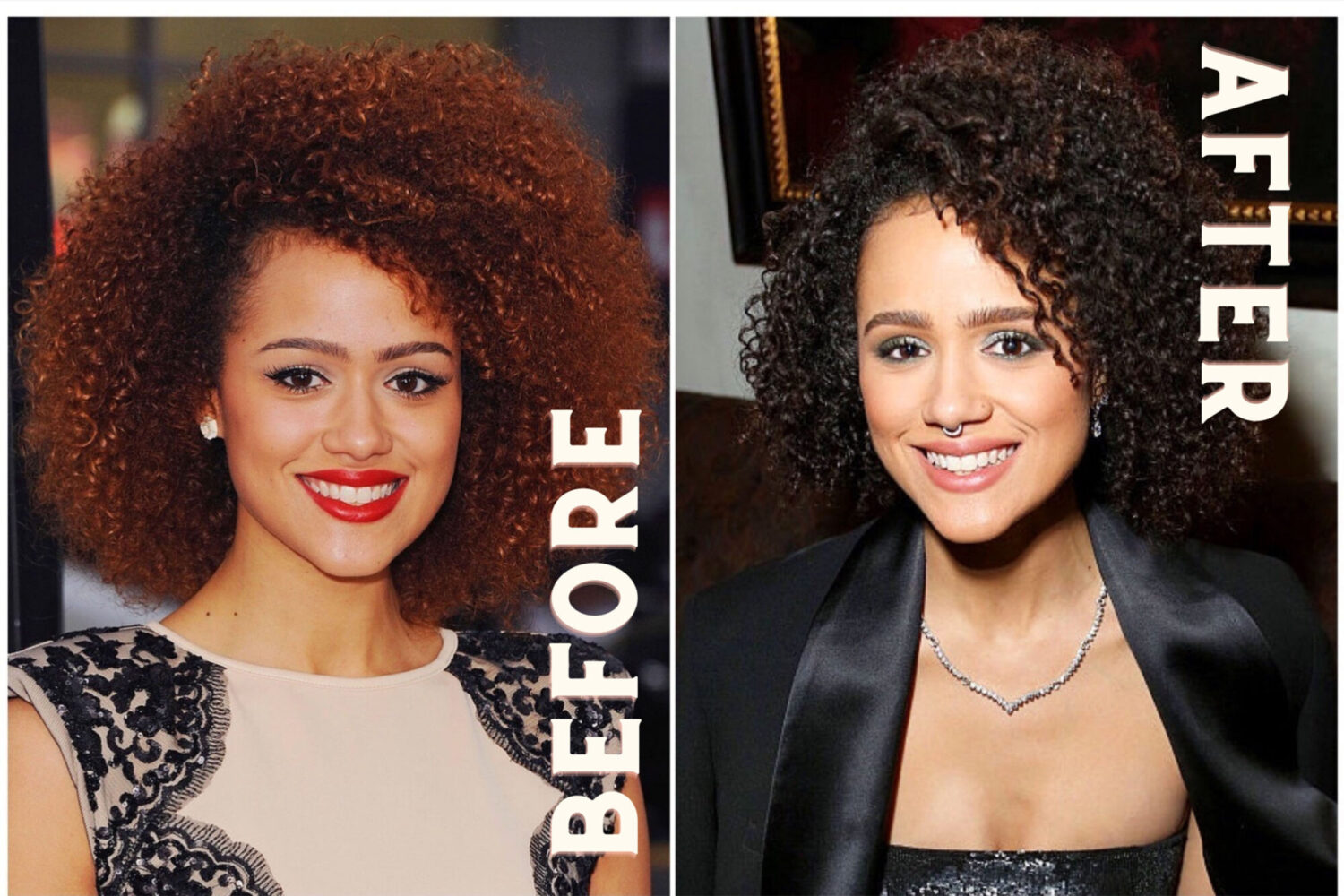 Nathalie Emmanuel
British actor Nathalie Emmanuel, known as Missandei in HBO's award-winning series "Game of Thrones," has been vegan since 2013.
In a March 2019 interview with Women's Health, Emmanuel said that she made the switch after a friend told her about the connection between health and food.
"So I ate vegan for one week at first—I would have reassessed if it made me feel really ill, but it made me feel really good, so I carried on for another week, and then I felt even better," she said. "People kept coming up to me and telling me I looked glowy and my eyes looked really bright, so I kept going."
A strong social justice advocate, Emmanuel uses her platform to stick up for humans and animals alike. In March 2019, she spoke out against wildlife tourism while on a trip to an elephant sanctuary in Phuket, Thailand.
"This sanctuary is certified as ethical as you observe the elephants from a distance in their grounds where the elephants roam free," she wrote. "You then can feed them from a safe distance too. Which was pretty magical."