Peoples' obsession with house plants has ebbed and flowed throughout history. They were hot among the wealthy in Ancient Egypt, India, and China. The upper-class Victorians were obsessed with lush indoor foliage imported from the tropics. They populated the sunken living rooms and sunny kitchen corners of the 1970s. And, the house plant love affair is back again. You probably know at least one variegated monstera-hunter who's obsessed with their indoor garden. So what better way to acknowledge their green thumb than with a gift that says "I see you"?
Our top 10 gifts for plant lovers
A plant subscription
If there's one thing to know about plant people, it's that they always want new plants. We gather in groups to exchange cuttings. We lurk in our Buy Nothing groups for free plants from people moving out of the neighborhood. Maybe sometimes we spend a little too much on plants. With a plant subscription, like this one from The Sill, you can foot the bill for your leaf-loving friend for up to six months. And fret not if the gift recipient is also a pet parent–The Sill offers a dog- and cat-safe plant subscription, too.
A Meyer lemon tree
In this house, we love things that are multi-purpose. An electric kettle. An Instant Pot. A Meyer lemon tree. This gorgeous green foliage from Via Citrus doesn't just bring verdant vibes to your home. In spring, it blossoms white and pink flowers with a zesty aroma, and once those flowers fall, lemons should start to emerge. In six months' time, you should be squeezing home-grown lemons for lemonade, lemon bars, and lemony pie crusts. This lovely tree thrives in spaces where it can get at least six hours of direct sunlight a day.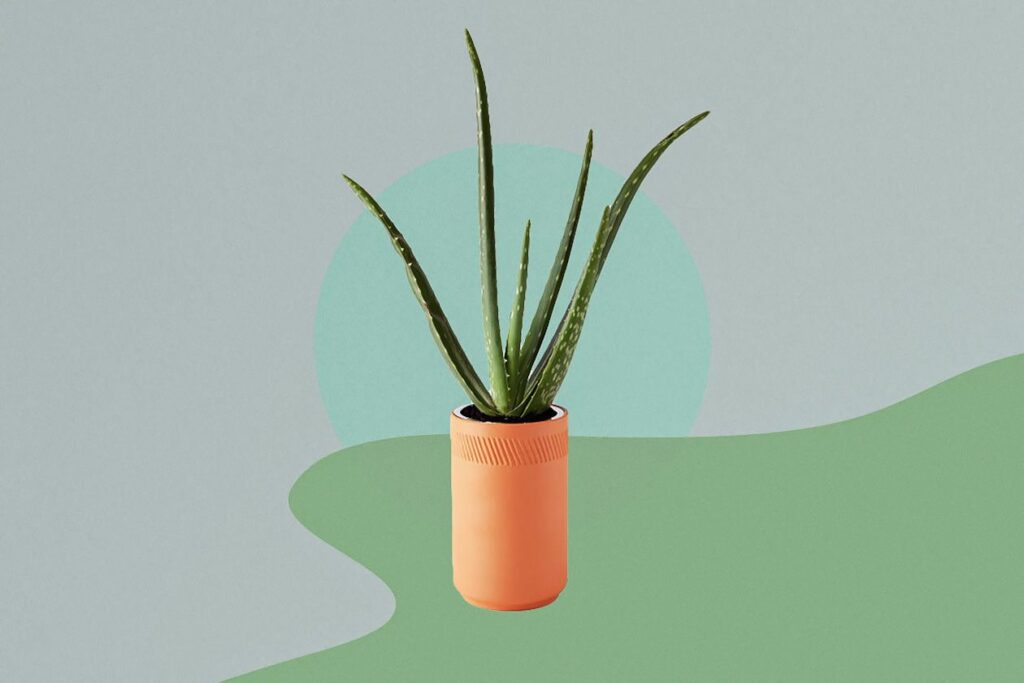 An aloe grow kit
Growing a plant from a seed is challenging, but this little indoor aloe grow kit makes it easy. Aloe is a win-win plant gift for beginners because it's easy to care for, but still beloved by even those whose spaces are already filled with greenery. The terracotta pot is compact (no worries if you have a small space–it'll fit right on your windowsill), self-watering, and minimalist. There's also less mess because the plant roots itself in coco pith (a natural growth medium made from the outer husk of coconut husks) instead of soil.
A self-watering planter
This playful planter offers a self-watering home for the plants of someone who's always on the go, but still wants a little bit of greenery in their space. The outer body works as a reservoir, providing the plant with a steady stream of hydration for up to a month.
A macramé hanger
This set of two boho planters is stylish, ethically made, and sustainable, too. They're made from jute, a natural and biodegradable fiber, and are handwoven by artisans in Bangladesh in a fair trade environment. It looks beautiful paired with a basket planter or a classic terra-cotta pot.
Premium pruning shears
A good pair of pruning shears is a necessary tool for any gardening, indoor and outdoor. This premium pair, which also has a left-handed version, features an ergonomic handle and hardened steel blades that allow for precise pruning and clipping.
A watering can
This metal watering has a clean design that fits in with just about any home decor. Its larger size makes it the perfect gift for someone who has a lot of plants. (Trust us, it helps to have more than one.)
A terrarium
For plant lovers, the gift of a terrarium is a beautiful thing. These indoor gardens are typically either fully or partially enclosed to allow heat to enter and keep moisture in, creating a mini-ecosystem, and that's a marvelous thing for the gardening-challenged. This handmade glass terrarium features an aesthetically pleasing glass ball top and an oversized height, giving plenty of space for building up layers of soil, charcoal, rocks, moss, and ferns, who love the humid environment of closed terrariums.
A humidifier
Dry air is the bane of many plants' existence. So when winter comes around to sap the moisture out of the air, a humidifier helps plants survive by helping recreate their natural environment. This lightweight humidifier features an intuitive one-button design that keeps dry air at bay for up to eight hours. (Bonus: humidifiers can also help with dry winter skin!)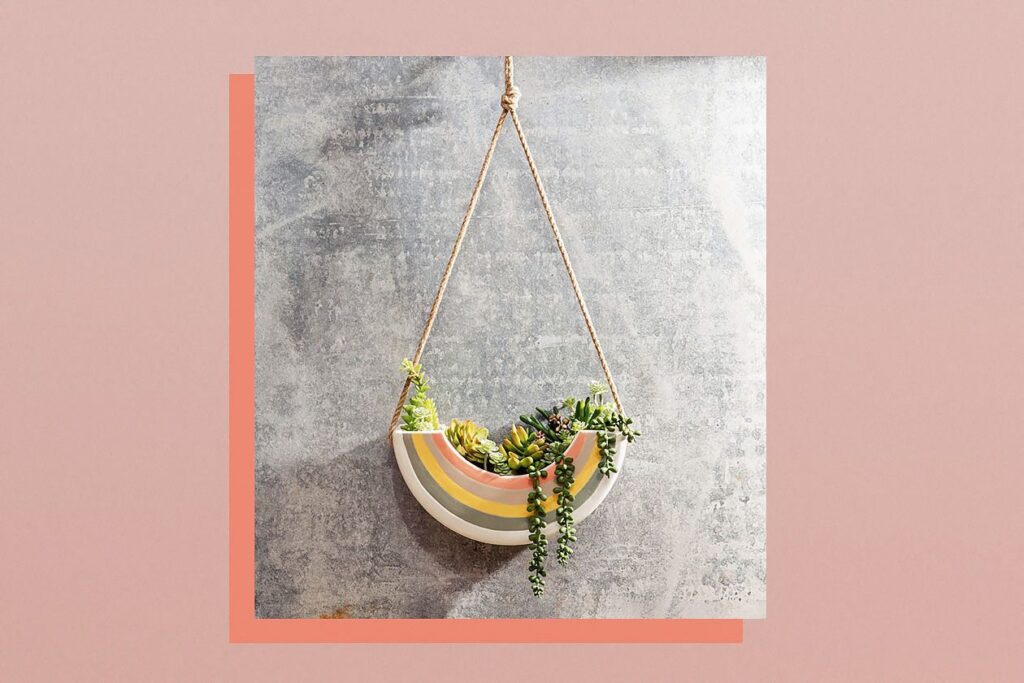 A rainbow wall planter
This whimsical wall planter brightens up any room with its hand-painted colors. It's just the right size for a small variety of succulents like jade plants, variegated aloe, burro's tail, and other trailing succulents, which have shallow roots. Pro-tip: it has no drainage hole, but that's easily fixed by layering gravel, charcoal soil, and a succulent or cactus mix in the pot.
---
LIVEKINDLY is here to help you navigate the growing marketplace of sustainable products that promote a kinder planet. All of our selections are curated by the editorial team. If you buy something we link to on our site, LIVEKINDLY may earn a commission.