This fall, Patagonia is launching a range of sportswear jackets made from recycled fishing nets.

The U.S. outerwear brand teamed up with Chile-based startup Bureo to create the new range. Bureo pulls fishing nets from the ocean and turns them into a new recycled material, called NetPlus.

Bureo has several brand partners; office furniture company Humanscale used NetPlus to create an ergonomic task chair, and Costa Sunglasses created new frames with it. But Patagonia is one of its biggest collaborators. The chain invested in the startup in 2014, and since then, it has created a range of hats using NetPlus.

Now, Patagonia is taking the partnership even further with its new outerwear range.

Corey Simpson, a spokesperson for Patagonia, told LIVEKINDLY: "Our transition into using NetPlus this season marks a new way for us to reduce the carbon footprint of our products and reduce our impact and reliance on virgin, extractive materials."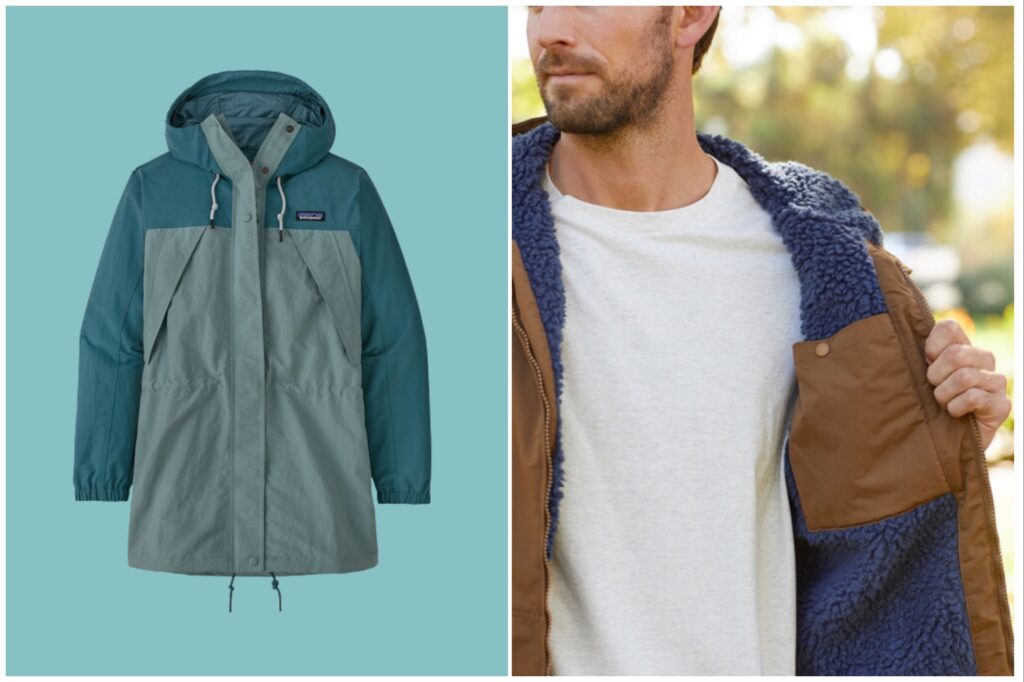 Patagonia's Fall Netplus Jackets

The upcoming collection includes several different styles, like parkas, anoraks, and lined hoodies. While some include recycled down, there are also down-free designs.

The new range of Isthmus Coaches Jackets, for example, each feature a NetPlus shell, polyester insulation, and a recycled polyester fleece lining. The Isthmus Parka, Hoody, and Anorak are also down-free and made with NetPlus, as is the Skyforest Parka.

Simpson confirmed that the chain will continue to incorporate NetPlus in more products. He added that, so far, the brand has used NetPlus in more than 65 styles, saving around 105 tonnes of discarded fishing nets from becoming ocean waste this season.
The Danger of Discarded Fishing Nets
Discarded fishing nets, known as ghost gear, are one of the most damaging forms of plastic pollution in the ocean. This is because they continue floating through the ocean long after they have been thrown away; they entangle and often injure or kill marine animals, like turtles, dolphins, small fish, and seabirds.
According to Greenpeace, lost fishing gear makes up most of the plastic pollution in the ocean. This is why it's so important that startups like Bureo and major brands like Patagonia are doing something to prevent the problem from worsening.
According to Simpson, Bureo collects the fishing nets from coastal communities in South America, before they are sorted, cleaned, shredded, and prepared for transport.

"Prepared nets are shipped to Patagonia's supply chain partner, where they are recycled and processed into NetPlus yarn," he added. "This yarn is then woven into fabric and used to make premium products like Jackets."
He continued: "Beyond preventing waste, the use of this unique post-consumer recycled material within Patagonia's supply chain reduces the carbon emissions for a key raw material."