As a Virginia native, I was raised eating some of the best natural resources the state has to offer. From our sprawling cornfields to the never ending coastal shores, the state is rich with fresh vegetables and healthy food options growing right in our own backyard. Growing up in Suffolk, the self-proclaimed Peanut Capital of the World, I was always accustomed to dining on the local legume. While the popular Virginia Peanut Soup was a staple on restaurant menus as tourist fare, in my home it was a way to acknowledge the spiritual and culinary gifts our ancestors gave us.
The History of Peanut Soup
Many cultures have their own version of peanut soup, spread from Asia to Africa by Spanish colonizers who collected the nut from Brazil.
In West African culture, this groundnut became a key ingredient in a hearty stew that is a staple in their culinary heritage. During the slave trade, peanuts were used to sustain enslaved peoples during the passage from the Africas to the Americas.
While back then white people regarded the peanut as food for animals and the poor, thanks to the ingenuity and creativity of enslaved people, it has been woven into the fabric of American cuisine.
In the early 1800s, the first commercial peanut crop was grown in Virginia and had many uses from oil, to a replacement for cocoa, and eventually, thanks to George Washington Carver a household staple in kitchens all over the country.
Peanuts are as common as potato chips to many Virginians. Tins can be found in most pantries, local gift shops sell peanut-themed merchandise, and there was even a yearly festival celebrating the state's cash crop.
Nowadays, it's hard to find a restaurant in Virginia that doesn't serve a version of peanut soup. Considered a local luxury, Northern Virginia has an Alexandria version and Williamsburg refers to theirs as Colonial soup.
My memories of peanut soup are tied to the holidays, and quick delicious dinners on cold winter nights. But as with many things we enjoyed but often took for granted, my grandparents would always remind us that these are delicacies of our descendants.
Thanks to them and those who came before, I learned to appreciate the impact of an ingredient, even as small as the peanut, and how it can tell a story of culture and survival that goes far beyond the kitchen.
Many recipes iconic to American cuisine can be traced back to the native lands of the people who built it. Favorites like jambalaya, okra, and rice pudding are popular on menus today but all have their roots in African culture.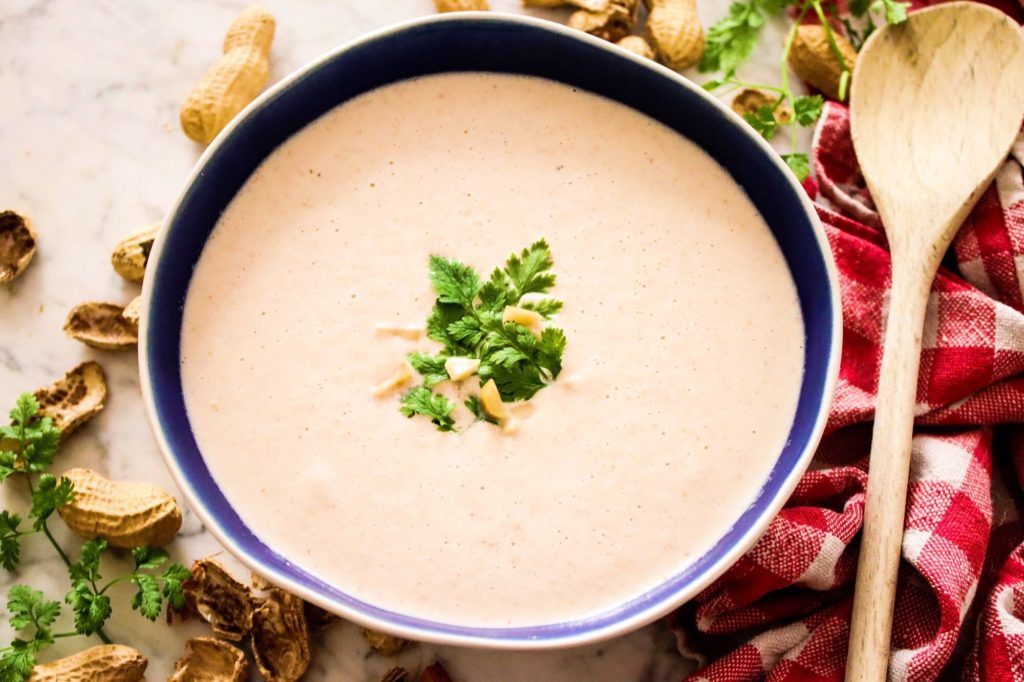 Check out more Black American recipes made vegan here.
---
LIVEKINDLY is here to help you navigate the growing marketplace of sustainable products that promote a kinder planet. All of our selections are curated by the editorial team. If you buy something we link to on our site, LIVEKINDLY may earn a commission.