Take your love for all things pumpkin spice to the next level with these crave-worthy recipes. On this episode of EATKINDLY With Me, model and plant-based chef Nathan-Josias makes three vegan recipes using the autumnal ingredient.
"Is it too early for pumpkin spice? I don't think so," he says. 
"Over the past few months, I've been showing you many recipes that you can do at home and how easy it is to make them vegan," he adds. "Today is no different. Because fall is here, I'm going to show you three different recipes for pumpkin spice lovers."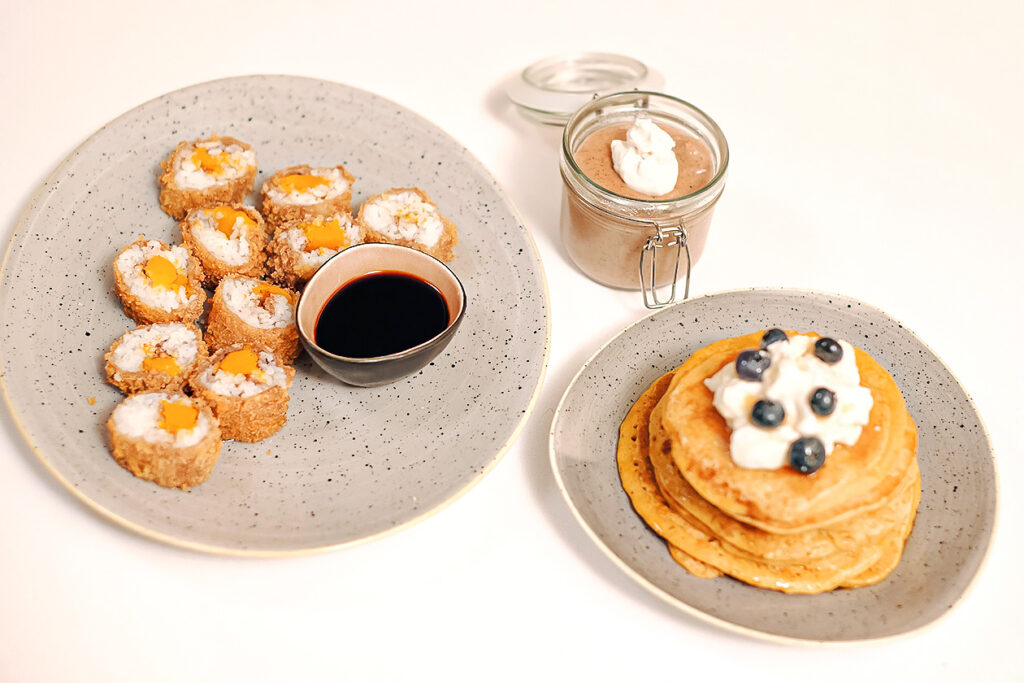 Pumpkin Spice Mix
So, what is Nathan-Josias whipping up? First, he makes a super simple pumpkin spice mix to use in his three recipes. "Pumpkin spice is actually a blend of four spices: cinnamon, nutmeg, ground ginger, and cloves," he explains.
Pumpkin Spice Pancakes
His first pumpkin spice recipe—pancakes—is breakfast-approved. (You'll even want to eat them at dinner.) The recipe includes mashed pumpkin, maple syrup, plant-based milk, and his homemade pumpkin spice mix, among other ingredients. "For the pancakes, if you like to add a bit more pumpkin spice, feel free," he says. "Go for it."
And don't forget to add in Nathan-Josias' secret ingredient: lime juice. "It's really important because the acidity is going to help the baking powder react so you'll have really fluffy pancakes," he says.
Pumpkin Spice Custard
Up next, pumpkin spice custard. The recipe only calls for four ingredients: cornstarch, plant-based milk, coconut oil, and pumpkin spice. Here's how to make it:
Pumpkin Spice Fried Sushi
Pumpkin spice fried sushi? We had questions, too. But this recipe looks so good, we're willing to give it a try. The rolls feature rice, pumpkin spice, cooked pumpkin, and a crispy coating of Panko breadcrumbs and more pumpkin spice—because too much pumpkin spice just isn't a thing.
---
LIVEKINDLY is here to help you navigate the growing marketplace of sustainable products that promote a kinder planet. All of our selections are curated by the editorial team. If you buy something we link to on our site, LIVEKINDLY may earn a commission.