Fancy a bowl of vegan Korean ramen? This vegan Korean ramen recipe is packed with flavor and is super easy to make.
Christina Ng of East Meets Kitchen shows us how to make this authentic Korean dish. The recipe features ramen powder, a spicy Korean sauce, and a ramen base. In addition to noodles, the base includes vegan bacon and sausage, plus a couple of tablespoons of corn and kimchi.
Top the dish off with roasted seaweed and green onion for a flavor-packed meal to remember.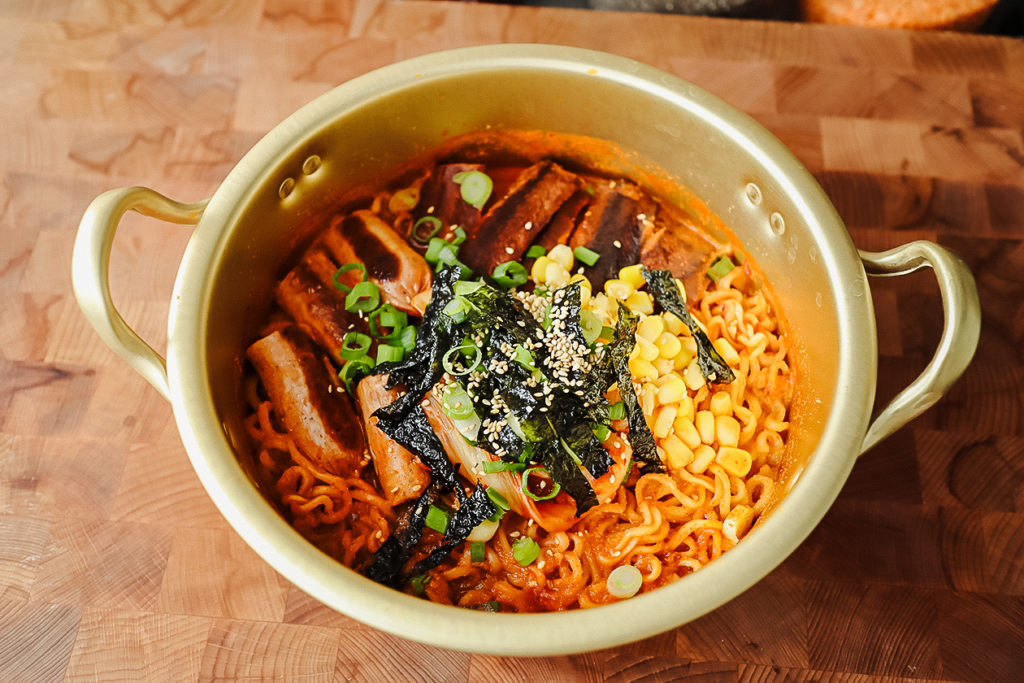 Can't get enough vegan Korean ramen?
Same. Then try making vegan Korean-style cauliflower wings, which feature a sticky soy sauce glaze. The homemade stick sauce is equal parts indulgent and easy to make. Serve it as a main or enjoy it as a side.
If you liked the spicy kick of the vegan Korean ramen, try making this spicy tofu and meaty mushroom vegan Korean BBQ stir-fry. This nutritious meal incorporates sweet and savory flavors. It also features a zesty kick to tantalize your taste buds. This meal is a great option for meal prepping, too. Plus, it's packed with protein.
---
LIVEKINDLY is here to help you navigate the growing marketplace of sustainable products that promote a kinder planet. All of our selections are curated by the editorial team. If you buy something we link to on our site, LIVEKINDLY may earn a commission.