Give your wardrobe an eco-friendly makeover with these sustainable fashion tips.
On this episode of LIVEKINDLY With Me, we're going behind the scenes with Gittemary Johansen as she gives a tour of her thrifted wardrobe. Plus, she shows us five outfit ideas to wear throughout the week.
Based in Denmark, she explains the weather is quite sporadic. "Sometimes we have really good weather. And other times it's really cold," she says. "These outfits are sort of meant to be layered up and down. So you can take something off or put something on depending on the temperature."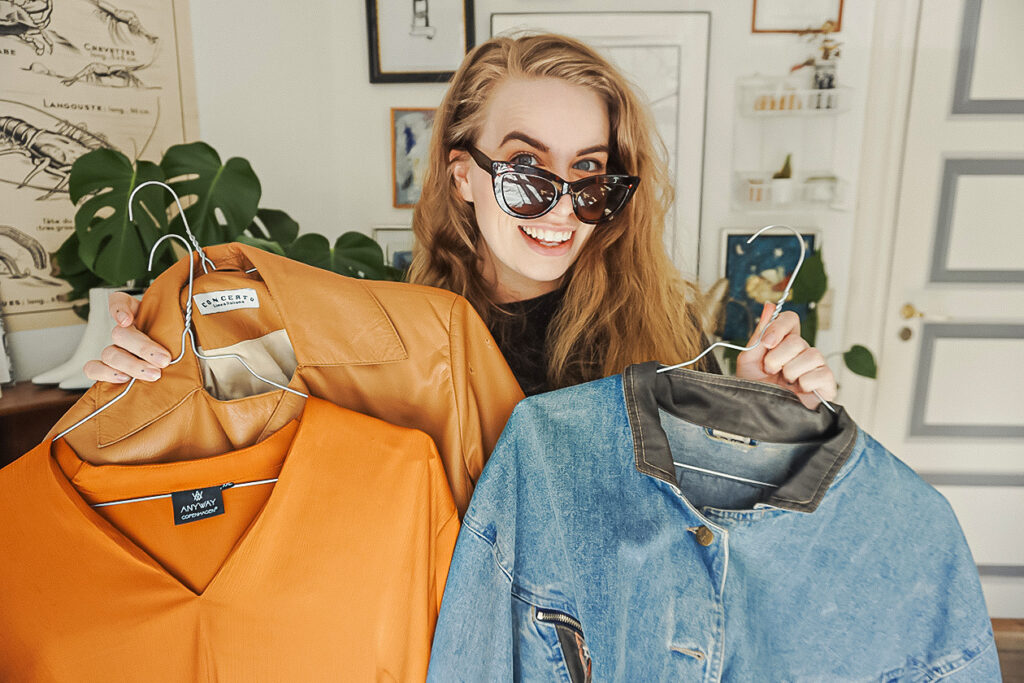 Inside Gittemary's Closet
"This is how I store most of my clothes," Gittemary explains. She keeps her clothes folded in drawers or on hangers—all color-coordinated. And much of her pieces, including shoes and sunglasses, are thrifted.
So, why opt for secondhand clothes? "The majority of clothes today is produced with fast fashion," Gittemary continues. "And fast fashion is a term that covers the process from which a product goes from an idea to an actual product distributed in a store."
Another key element of fast fashion is overconsumption and overproduction, she adds. "Over 80 billion pieces of clothes are produced every single year. And that's just too many clothes," she says.
Many fast fashion products are also produced in sweatshops where workers are paid meager wages and work in unsafe conditions. "Fast fashion cannot be sustainable," Gittemary says.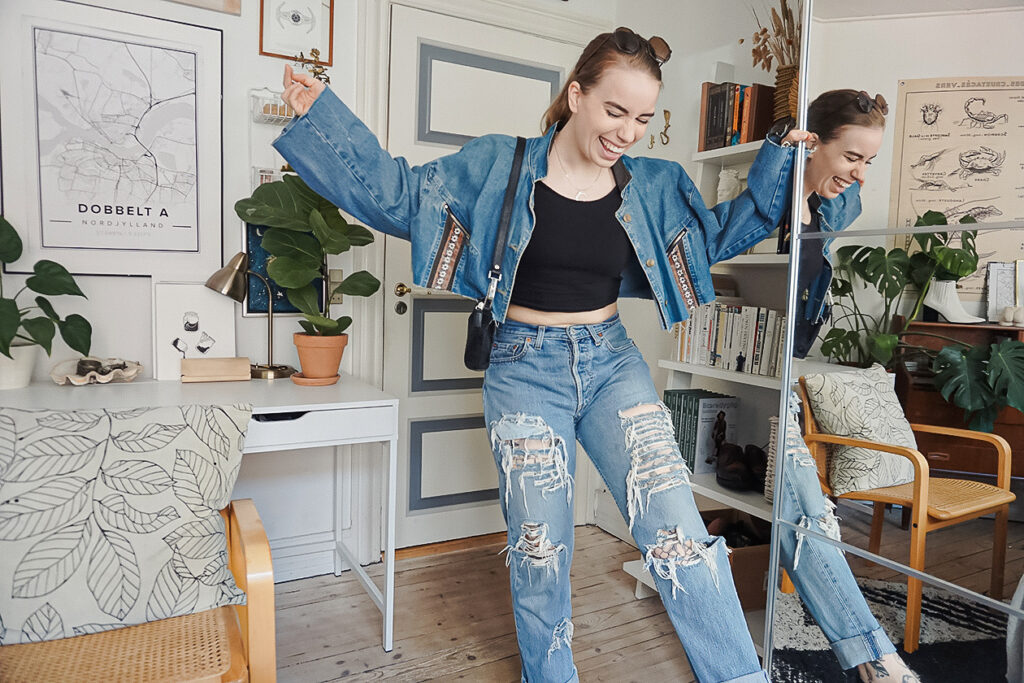 Gittemary's Sustainable Fashion Tips
Looking to give your closet a sustainable upgrade? We've got you covered.
Shop secondhand
First and foremost, Gittemary says it's good to always shop secondhand. Instead of shopping fast fashion companies, she recommends supporting ethical companies and thrift stores. "Use what we already have; what's already been produced," she explains.
Shop online
While there are a plethora of vintage and thrift stores, Gittemary also recommends to shop secondhand online. "There are so many secondhand apps," she explains. They make shopping secondhand easier because you're able to filter searches based on key terms like color, brands, size, style, and more. "All of this is really helpful, especially if you're looking for something specific or you're having trouble finding your style or your size in a thrift shop," she says.
Look at everything
If you do visit a local shop, Gittemary says to be sure to look through everything the store has to offer. "People who are sorting the clothes might not see the same opportunities in the clothing," she explains. Because of this, she sorts through the men's and children's section in addition to the women's.
Look for good materials
Another sustainable fashion tip from Gittemary: train your eyes to look for good materials. "In thrift shops, there are so many poor quality things made by poor quality companies," she continues. She adds that good, natural materials include cotton or denim. "Don't buy into trends, even when it comes to secondhand clothing," she says.
Opt for versatile pieces
A great way to ensure your secondhand pieces go the distance is to pick clothes that can be mixed and matched. "Base your wardrobe on things you can use for multiple occasions and styled up and down and layered," Gittemary explains. If you opt for pieces you can use on multiple occasions, you will be less likely to have to purchase additional items in the future.