With its vampire squid, giant crabs, and several species of shark, the deep sea is a fascinating, albeit terrifying, part of the earth. But despite its location 200 meters below sea level, sea life here is still not safe from humans. Deep-sea sharks can be killed for their squalene oil-filled livers (which, in the absence of a swim bladder, helps them to stay buoyant). The oil is a staple in the skincare industry, renowned for its hydrating skin benefits.
Squalene became a popular beauty additive due to its high concentration of fatty acids, which keeps cells supple and helps them to retain moisture. But like most animal-derived ingredients, there are plant-based alternatives. Important note: in the stabilized, hydrogenated form used for skincare products, squalene is labeled as squalane (with an a).
We've found the best vegan squalane sources on the market. But first, let's dive in and examine: What is squalane? How does it help the skin? And how do you know if the version in your moisturizer comes from plants or sharks?
What Is Squalane?
Like sharks, human bodies naturally produce squalene. But unlike fish, most humans don't spend that much time swimming in the depths of the ocean. So instead of a buoyancy aid, for us, the oil works as a natural moisturizer. "Squalene is a lipid, also known as a humectant, produced naturally by the sebaceous glands in our skin," explained dermatologist Dr. Hope Mitchell.

She adds that as we get older, our squalene production slows down (usually in our 20s or 30s). This can result in drier skin that can lead to fine lines and wrinkles. Creams and serums, often formulated with squalane, help to add that moisture back in. When applied topically, squalane penetrates the pores and helps to hydrate on a cellular level, leaving the skin feeling softer and more supple.
"It is lightweight and non-comedogenic, [so it's a] great option for all skin types, especially acne or oily prone," added Mitchell. "Squalane is also anti-inflammatory, can reduce redness, and has also been found to have antioxidant properties. So with consistent use, it can reduce wrinkles, reverse ultraviolet light damage, and possibly lighten hyperpigmentation, while fighting free radicals."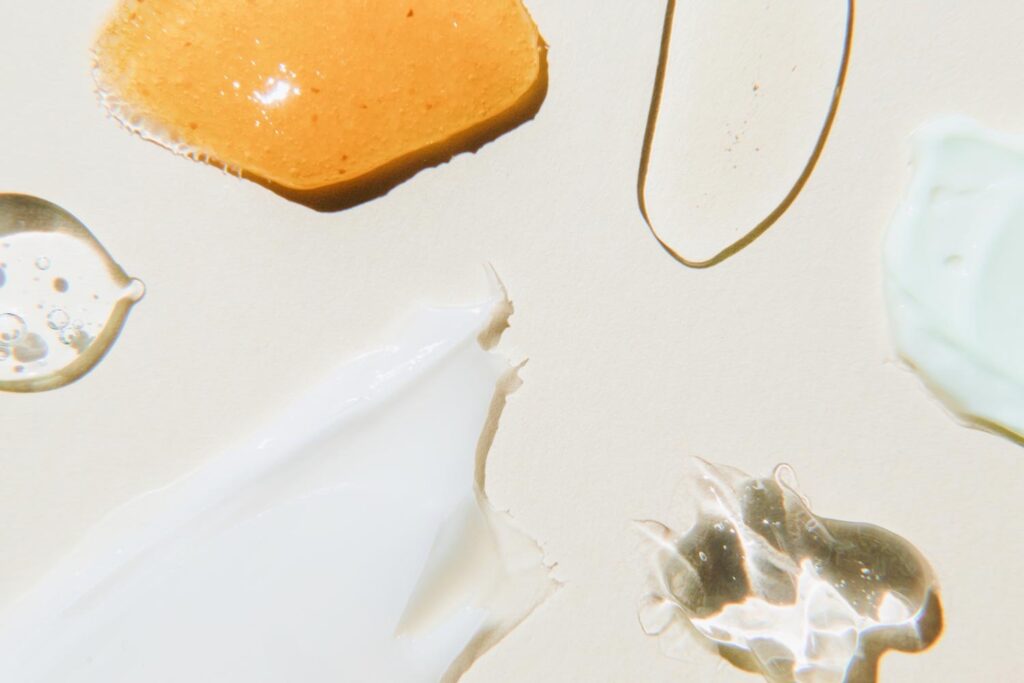 Where Does Squalane Come From?
So how much of the squalane on the market actually comes from the squalene in shark liver? According to a 2012 report by conservation non-profit the Bloom Association, about 90 percent of the squalene harvested from sharks goes to the cosmetics industry. But demand is dropping. In 2012, the demand for shark liver oil was estimated to be between 2000 and 2200 tons. And that was 20 percent less than in 2010.
According to Dr. Mitchell, shark-derived squalene is far less common now. "Shark liver oil was one of the most common sources in cosmetics," she noted. "[But] due to ethical concerns, companies have shifted from using shark squalene oil in products."

Five years after the Bloom investigation, Unilever and L'Oreal promised to phase out shark-derived squalene. And at the same time, brands like Boots, Clarins, and LVMH told environmental organization Oceana they either didn't use shark-derived squalene or if they did, they would stop.

Andrè Condit, co-founder of Spectacle Skincare, has spent a decade working in the beauty industry and studied formulation at Australia's Institue of Cosmetic Science, and he agrees with Mitchell. In his experience, shark-derived squalene is rare. "I've never personally come across shark liver squalene," he said. "Not through our labs or the ingredient trade conventions I attend, which is a good sign that the industry has collectively moved in the right direction."
Squalene can be derived from a number of plant sources, including olives, sugarcane, and wheat germ. But Spectacle Skincare uses bio-fermented squalane in its hero product, a moisturizer called Performance Crème.

"Through the fermentation process of sugar and a non-pathogenic yeast Saccharomyces cerevisiae, β-Farnesene, the natural bio- synthetic precursor of squalene is produced," Condit explained. "The yeast is then completely removed, followed by a simple chemical coupling that mimics natural processes. Hydrogenation and purification technologies can then be used to manufacture high-purity squalane."
Vegan Squalane: 5 Products to Try
While it does seem like many major players in the beauty industry are turning their backs on shark-derived squalene, its use in cosmetics is not eradicated. So it's still important to research brands that use squalane to check their sourcing before you buy. And a surefire way to know that the moisturizer you're using is shark-free? A vegan label.
For guilt-free ultra-hydration, here are 5 cruelty-free, 100 percent vegan squalane products you can buy right now.
Spectacle Skincare's Performance Crème
"It benefits all skin types," said Condit. "But when formulating we focused on sensitive skin." He added that antioxidants, bio-fermented squalane, and skin-identical lipids were combined to "create an optimal environment for the skin to repair and renew."
Biossance Squalane + Vitamin C Rose Oil
Sugarcane-derived squalane works with vitamin C to create a cell-plumping, tone-brightening formula guaranteed to leave your skin glowing. For lasting hydration, apply a few drops to your face after moisturizing in the morning and in the evening.
The Ordinary Squalane
The Ordinary has a no-nonsense, no-frills approach to skincare, so its squalane offering is just that: 100 percent plant-derived squalane and nothing else. Apply when your skin is feeling dry, and you could also use a little on your hair for added shine.
Indie Lee Squalane Facial Oil
Like The Ordinary, Indie Lee's squalane facial oil is simple, yet effective, with minimal added ingredients. The olive-derived formula will leave your skin feeling soft, supple, and glowing.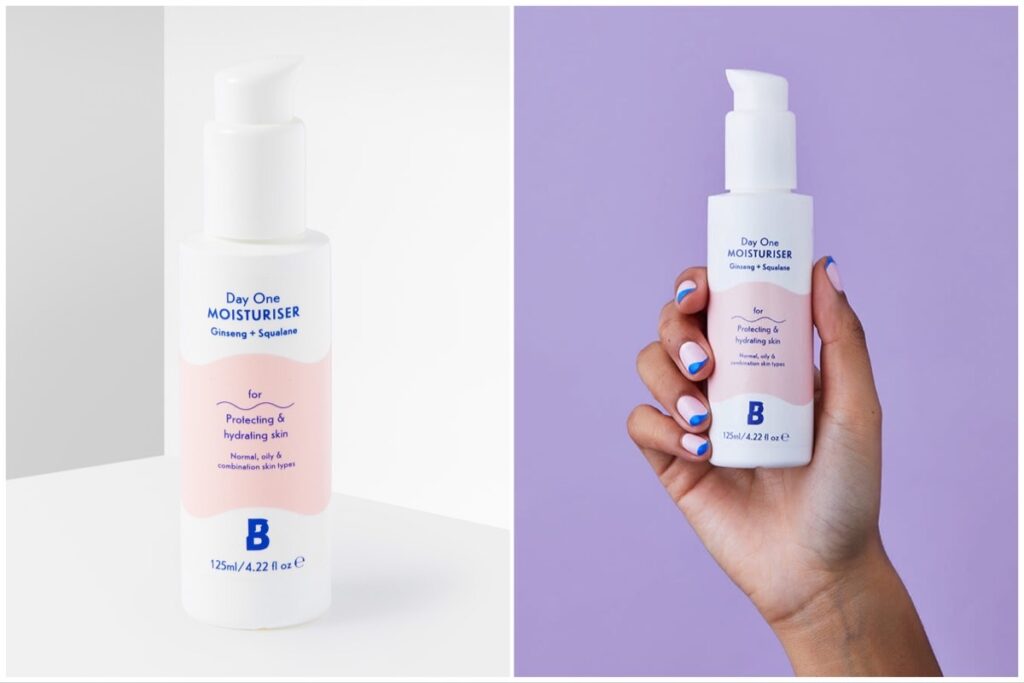 Beauty Bay Day One Moisturiser
Beauty Bay's moisturizer combines plant-derived squalane with ginseng for a super hydrating, conditioning formula that also protects against artificial light. Use daily as a moisturizer, or if you're putting on makeup, apply as a primer.
LIVEKINDLY is here to help you navigate the growing marketplace of sustainable products that promote a kinder planet. All of our selections are curated by the editorial team. If you buy something we link to on our site, LIVEKINDLY may earn a commission.
Editor's note: an earlier version of this article incorrectly attributed Spectacle Skincare's quotes to Olivia Falcon, the brand's CEO. On July 19 this article was updated to clarify they were given by the brand's co-founder, Andrè Condit.