Some days, it can feel hard to get excited about a veggie burger. We have them in our freezers, and plop them on the grill when we can't be bothered to do more than flip a patty. But it's worth making your own burger at home, because you can up the umami by adding the right ingredients.
Our best vegan burger recipe employs several genius hacks, including a flax egg to bind the patty and just a dash of cayenne to spice it up. Black beans and green lentils boost the protein quotient, while flavor multiplies exponentially when you add mushrooms, red onion, green chilis, tomato puree, and soy sauce.
Before you dive in, banish boring burgers forever by mixing up a standard sauce with a less typical topper. Harissa paste and mayonnaise are a match made in burger heaven.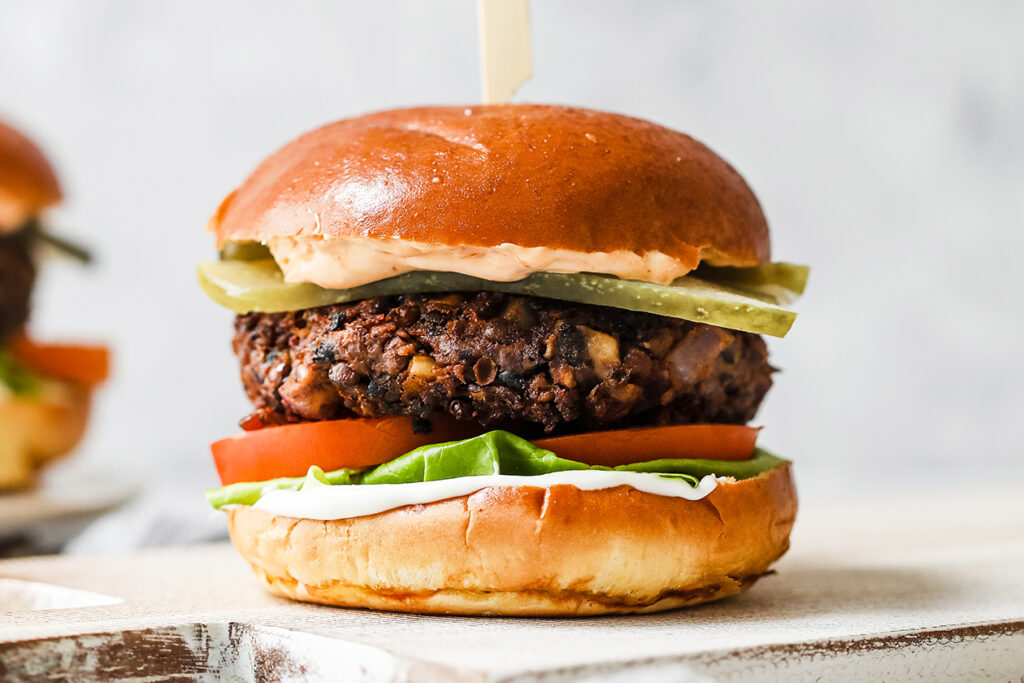 Need more burgers?
If you can't get enough melty cheese-smothered patties between two buns, try these 7 Vegan Cheeseburger Recipes. If you're more of a hot dog fan, get your ketchup and mustard on with the very best vegan hot dogs.