(Updated November 15, 2021) | The vegan food options at Trader Joe's are endless. So take a trip over to your neighborhood TJ's because the chain carries a number of plant-based goodies that you'll definitely want to snag. (Just make sure you grab two shopping carts!)
The Ultimate Guide to Vegan Food at Trader Joe's*
Trader Joe's is unique in so many ways—from its decor straight out of a Jimmy Buffet video to the amazing products it creates—and here's hoping those taste-test stations come back soon! One of its more infuriating quirks is that no Trader Joe's location is alike. Like snowflakes, every Trader Joe's supermarket is unique in terms of what items they stock. Sometimes it's based on region, other times availability, other times supply and demand. TJ's, we love 'ya, but you sure do make it hard to create a comprehensive list of all your vegan products. But we will try! Here are all of the vegan food and drink products at Trader Joe's (*inventory varies by location).
Plant-Based Meat
Beefless Ground Beef
Chicken-Less Mandarin Orange Morsels
Chicken-Less Tenders
Dr. Praeger's California Veggie Burger
Extra Firm Tofu
Hi-Protein Veggie Burger
Impossible Burger
Meatless Meatballs
Organic 3-Grain Tempeh
Organic Sprouted Tofu
Protein Patties
Soy Chorizo
Sriracha Flavored Baked Tofu
Tofurky and Lightlife Vegan Meat
Turkeyless Protein Patties
Frozen Vegan Food at Trader Joe's
Black Bean & Corn Enchilada
Cauliflower Gnocchi
Cauliflower Pizza Crust
Fully Cooked Falafel
Fully Cooked Organic Quinoa
Gluten Free Toaster Waffles
Hash Brown Patties
Japchae Korean Sweet Potato Glass Noodles & Vegetable Stir Fry
Kale Gnocchi
Kimchi & Tofu Soup
Kung Pao Tempura Cauliflower
Mexican-Style Riced Cauliflower
Mildly Spiced Organic Vegetable Burritos
Mini Churros
Mini Vegetable Samosas
Organic Brown Rice
Organic Veggie Bites
Penne Arrabiata
Riced Cauliflower Bowl
Shakshuka Starter Kit
Soft Pretzel
Spicy Mexican-Style Riced Cauliflower
Steamed Lentils
Sweet Cinnamon Filled Korean Pancakes
Taiwanese Green Onion Pancakes
Thai Vegetable Gyoza
Tofu Scramble With Soy Chorizo
Vegan Enchilada Casserole
Vegan Jackfruit Cakes
Vegan Jackfruit Crabless Cakes
Vegan Meatless Meat Eater's Pizza
Vegan Pasta Bolognese Bowl
Vegan Shepherd's Pie
Vegan Stuffed Roast
Vegan Tikka Masala
Vegetable Bird's Nest
Vegetable Burritos
Vegetable Pad Thai
Vegetable Panang Curry Meal
Vegetable Spring Roll
White Rice
Yellow Jackfruit Curry With Jasmine Rice
Plant-Based Cheese & Milk
Boursin Dairy-Free Garlic & Herbs Spread
Coconut Milk
Dairy Free American Style Slices
Dairy Free Cheddar Style Slices
Dairy Free Mozzarella Style Shreds
Miyoko's European Style Cultured Butter
Non-Dairy Chocolate Oat Beverage
Non-Dairy Oat Beverage
Organic Creamy Cashew Cultured Yogurt Alternative(Vanilla Bean and Strawberry Flavors)
Plant Folk Coconut Creamer
Shredded Parmesan Cheese Alternative
Unsweetened Almond, Cashew, and Macadamia Nut Beverage
Unsweetened Non-Dairy Hemp Beverage
Vegan Feta Cheese Alternative
Vegan Deli
American Style Slices
Cultured Coconut Milk Yogurt
Earth Balance Buttery Spread
Harvest Chili
Hearty Minestrone Soup
Jicama Wraps
Mango Jicama Slaw
Mideast Style Feast
Miso Vegetables And Brown Rice Saute Kit
Miyoko's European Style Vegan Butter
Miyoko's Creamery Fish-Free Lox Cream Cheese
Organic Tofu And Tempeh
Peanut Udon Noodle Salad
Pumpkin Overnight Oats
Pumpkin Spice-Flavored Organic Creamy Cashew Culture Yogurt Alternative
Rainbow Wrap
Spicy Lentil Wrap
Super Burrito!
Super Spinach Salad
Vegan Cashew Cheddar Slices
Vegan Chickpea Masala Salad
Vegan Cream Cheese Alternative
Vegan Grab-and-Go Lunch
Vegan Mac
Vegan Mozzarella Shreds
Vegan Ranch Crunch Salad Kit
Vegan Spread & Dressing
Vegan Taco Salad Kit
Vegetable Samosa Burrito
Veggie Wraps With Hummus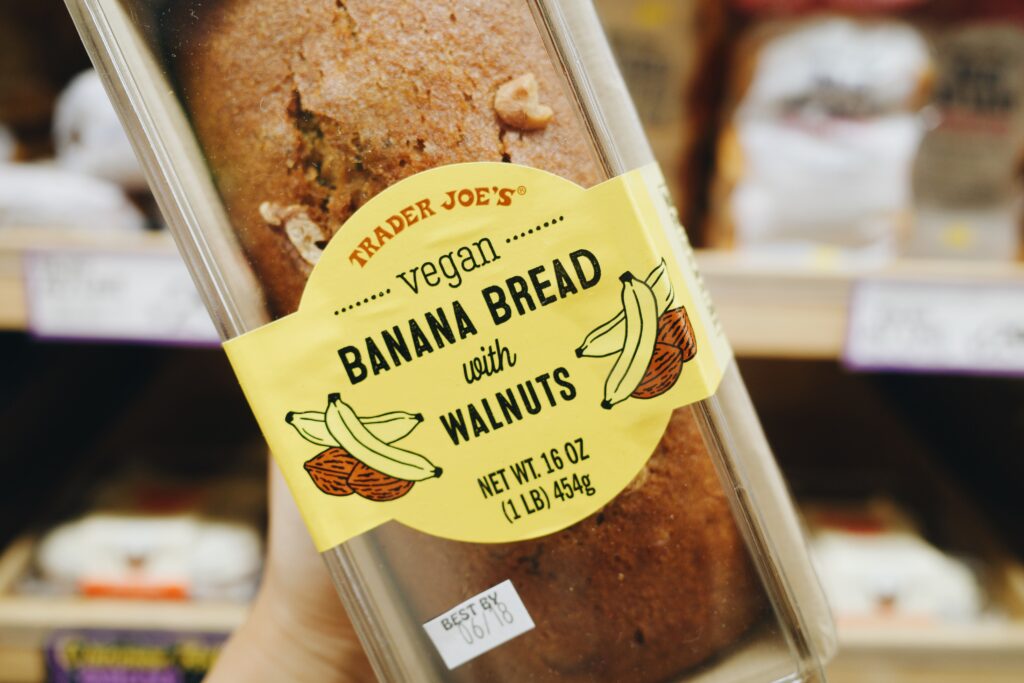 Bakery
Ezekiel's 7-Grain Cinnamon Raisin Bread
Lenny & Jerry's The Complete Cookie
Organic Super Bread
Raspberry Rugelach
Vegan Banana Bread
Vegan Chocolate Chip Cookies
Vegan Gingerbread Loaf
Vegan Oatmeal Chocolate Chip Cookies
Sauces & Dips
Black Bean Dip
Bloody Mary Salsa
Carrot Ginger Miso Dressing
Cashew Fiesta Dip
Chipotle Black Bean Dip
Chocolate Hummus
Cilantro And Jalapeno Hummus
Coconut Aminos
Cowboy Caviar Salsa
Dairy-Free Pesto
Dill Pickle Hummus
Dill Pickle Mustard
Eggplant Garlic Spread
Eggplant Hummus
Fresh Bruschetta
Garlic Chipotle Salsa
Garlic Spread and Dip
Greek Chickpeas with Parsley & Cumin
Green Dragon Hot Sauce
Green Goddess Salad Dressing
Herbed Tahini Sauce
Horseradish Hummus
Hummus
Indian Style Garlic Achaar Sauce
Jalapeno Lime Almond Dip
Jalapeno Sauce
Kale, Cashew, And Basil Pesto
Monteli Organic Pizza Crusts
Muhammara
Organic Buffalo Style Hummus
Organic Creamy Cashew Fiesta Dip
Organic Salsa
Organic Sweet & Spicy Mustard Sauce
Organic Tomatillo Roasted Yellow Chili Salsa
Organic Tomato Basil Marinara
Peri- Peri Sauce
Pizza Sauce
Roasted Garlic Marinara
Romesco Dip
Salsa Verde
Spicy Cashew Butter Dressing
Spicy Chunky Guacamole
Sweet And Savory Tomato Spread
Sweet Chili Sauce
Thai Style Green Chili Sauce
Three Layer Hummus
Tomato Ketchup With Black Summer Truffle
Vegan Bolognese Style Pasta Sauce
Vegan Caesar Dressing
Vegan Caramelized onion Dip
Vegan Creamy Dill Dressing
Vegan Ghee
Vegan Ranch Dip
Vegan Tzatziki Dip
Zhoug Sauce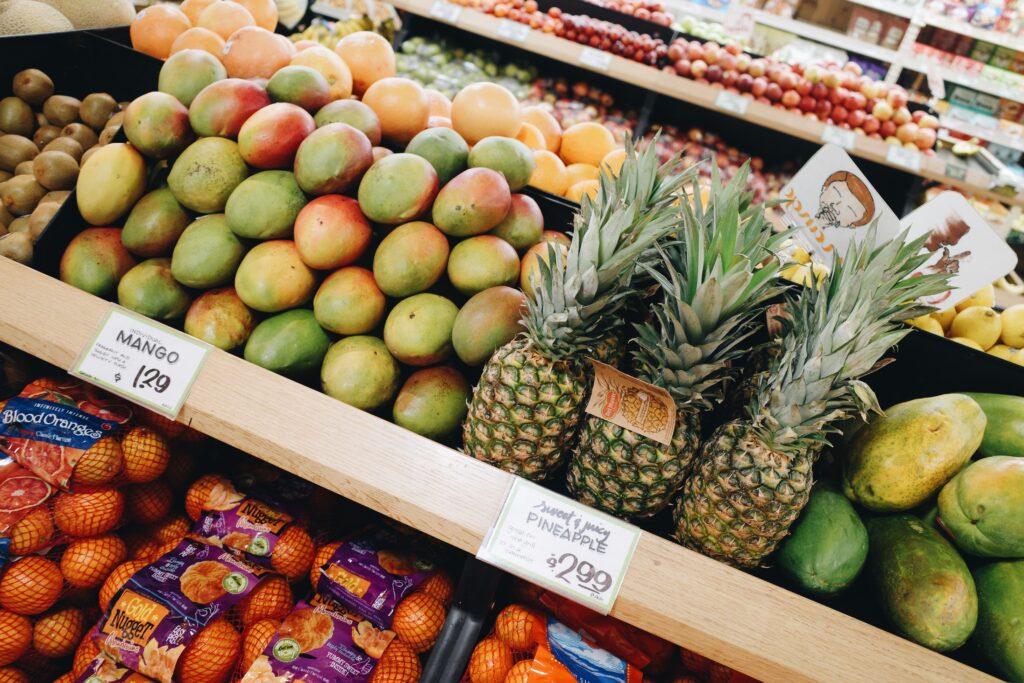 Produce
All of it, duh.
Vegan Food at Trader Joe's: Pantry
10 Minute Barley
10 Minute Farro
12 Grain Mini Snack Crackers
ABC Bars
A Dozen Cousins Mexican Cowboy Pinto Beans
Almond Butter Filled Pretzel Nuggets
Almond Flour Tortillas
Barbra's Peanut Butter Puffins
BBQ 101 Seasoning Blend
Bite Size Everything Crackers
Black Garlic
Blanched Almond Flour
Bloody Mary Salsa
Cameroon Boyo Arabica Coffee
Cauliflower Crisps Snack
Cassava Cauliflower Blend Baking Mix
Chili & Lime Flavored Rolled Corn Tortilla Chips
Chili Lime Seasoning Blend
Chili-Spiced Dried Pineapple
Chips In A Pickle
Citrusy Garlic
Cocoa Chili Spiced Pecans
Cold Brew Coffee BBQ Sauce
Cookie Butter
Criollo Chocolate
Crisp Crunchy Crisps
Crispy Crunchy Champignon Mushroom Snack
Crispy Crunchy Okra
Crispy Jalapeno Pieces
Crispy Onion Chips
Crispy Thai Chilies & Sesame Seeds
Crunchy Almond Butter
Crunchy Almond Butter Puffs Cereal
Dukkah Spice Blend
Enjoy Life Protein Bites
Ethiopia Small Lot Coffee
Everything Bagels
Everything But The Bagel Nut mix
Everything But The Bagel Seasoned Kettle-Cooked Potato Chips
Everything But The Bagel Seasoning Blend
Everything But The Gluten Crackers
Falafel Mix
Fig Cookies
Flax And Chia Seeds
Garden Vegetable Soup
Garlic And Onion Pistachios
Giant Baked Beans In Tomato Sauce
Ginger Turmeric Granola
Gluten-Free All Purpose Flour
GoMacro Macrobars Maple Sea Salt
Greek Chickpeas With Cumin and Parsley
Green Jackfruit In Brine
Grilled Artichoke Halves
Hearts Of Palm Pasta
Hot Hot Crispy Habanero Peppers
Italian Roast Ground Espresso Coffee
Jalapeno Seasoned Corn and Rice Puffs
Jerk Style Plantain Chips
Kale & Cauliflower Chili with Navy Beans
Key Lime Kettle Popcorn
Maple Almonds
Matcha Green Tea Japanese Noodles
Mexico Peaberry Small Lot Coffee
Multigrain English Muffins
Multipurpose Umami Seasoning Blend
Nutritional Yeast
Organic Chocolate Chip Granola Bites
Organic Fruit And Seed Granola
Organic Garlic Naan Crackers
Organic Granola Bites
Organic Kosher Sandwich Pickles
Organic Lentil Vegetable Soup
Organic Peach Fruit Spread
Organic Popcorn With Olive Oil
Organic Pure Bourbon Vanilla Extract
Organic Raw Raspberry Vinegar
Organic Smoky BBQ Flavored Coconut Aminos
Organic Stone Ground Blue Corn Taco Shells
Organic Toast Coconut Granola
Organic Vegan Cane Sugar
Organic Vegetarian Chili
Organic Watermelon Fruit Spread
Organic Watermelon Jerky
Papua New Guinea Simbai Coffee
Patio Potato Chips
Peanut Butter Granola
Peri-Peri Sauce
Peruvian Potato Chips
Pineapple Fruit Spread
Pita Chips With Salt
Plantain Croutons
Popcorn In A Pickle
Popcorn With Herbs And Spices
Potato Chips Seasoned With Horseradish And Chives
Pulled jackfruit In smoky BBQ Sauce
Quinoa Stuffed Dolmas
Restaurant Style White Corn Tortilla Chips
Ridge Cut Potato Chips
Rosemary Marcona Almonds
San Francisco Sourdough Bread
Seasoned Kale Chips
Semi-Sweet Chocolate Chips
Spicy Chunky Tomato And Pepper Pasta Sauce
Spicy Jollof Seasoned Rice Mix
Spicy Miso Instant Ramen
Spicy Mochi Rice Nuggets
Spicy Porkless Plant-Based Snack Rinds
Sprouted Wheat 7 Grain Bread
Sun Dried Tomatoes
Sweet & Spicy Pickle Chips & Onions
This Coconut Brings Chocolate On A Date Bars
Tinned Eggplant With Tomatoes And Onions
Ube Mochi Pancake And Waffle Mix
Vegan Bolognese Style Pasta Sauce
Vegan Chicken-less Seasoning Salt
Veggie Sticks
Wasabi Roasted Seaweed Snack
Yellow Corn Taco Shell
Za'atar Seasoning Blend
Liquor
Albero Monastrell 2013
Albero Rose
Albero Tempranillo
Babble Red Wine
Charles Slaw Organic Wine
Drive Thru Red Beer
French Sparkling Wine
Josephsbrau (Bavarian Hefeweizen, Bohemian Lager, Dunkelweizen, Hofbrau Bock, Vienna Lager, and Winterfest)
Justin's Sauvignon Blanc
Spindrift Spiked
Charles Shaw
Drinks
Banana and Almond Butter Protein Smoothie
Jiant Hard Tea
Organic Sparkling Yerba Mate Beverage
Plant-Based Milk And Coffee Creamer
Smoothie packets
Sparkling Black Tea with Peach Juice
Sparkling Ginger & Lemon Apple Cider Vinegar Beverage
Sparkling Lemon & Strawberry Apple Cider Vinegar Beverage
Sparkling Lemonade
Sparkling Pomegranate Punch Beverage
Spicy Mango Lemonade
Vanilla Almond Spiced Chai
Vegan Coconut Cream Lattes
Dessert
92% Dark Chocolate
Almond Flour Chocolate Chip Cookie Baking Mix
Cheese-less "Cheesecakes"
Cold Brew Coffee And Boba Coconut Non-Dairy Frozen Dessert
Creme Sandwich Cookies
Dark Chocolate Coffee Buzz Bars
Dark Chocolate Crisps
Dark Chocolate Orange Sticks
Dark Chocolate Sunflower Seed Butter Cups
Dried Fruit Snacks and Freeze-Dried Fruit
Fruit Jellies
Fruity Chewy Candy
Joe-Joe's
Jumbo Cinnamon Rolls
Just the Lobsters
Mango Mini Mochi
Mini Coconut Non-Dairy Frozen Dessert Cones
Mini Marshmallows
Non Dairy Mint & Chip Bon Bons
Non-Dairy Frozen Dessert Chocolate Fudge Oat Bars
Organic Almond Beverage Chocolate Bar
Partake Foods Cookies
Partake Sprinkle Cookies
Scandinavian Swimmers
Soft Black Licorice
Soy Creamy Cherry Chocolate Chip Non-Dairy Frozen Dessert
Soy Creamy Mini Ice Cream Sandwiches
Strawberry Non-Dairy Oat Frozen Dessert
Soft-Baked Sunflower Butter Cookies
Ube Ice Cream
Vanilla Non-Dairy Frozen Dessert
Vegan Chocolates
Vegan Cookies & Cream Vanilla Bean Bon Bons
Vegan Marshmallows
Vegan Trail Mix Cookies
Vegan Vanilla Cookies
Vegan Vanilla Cupcakes
Did we miss something? Got a hot tip for a new vegan food or drink item spotted at a Trader Joe's near you? Send in your pics and store location to editorial@livekindly.com. Include Vegan Trader Joe's Find in the subject line.