Vegan chicken teriyaki is what's for dinner. On this episode of EATKINDLY With Me, model and plant-based chef Nathan-Josias makes a juicy plant-based teriyaki chicken out of seitan and serves it over noodles.
Nathan-Josias whips up his own seitan at home. "Seitan is my absolute favorite protein source," he explains. "During lockdown in 2020, I used to make it so often that my personal record to make it is ten minutes."
For this recipe, you'll need a blender, which he uses to combine the ingredients to make the seitan. The primary ingredient for the seitain is wheat gluten, a type of gluten-based flour. Nathan-Josias also opts for oat milk, however any plant milk works. "I tried to make this recipe soy-free, because usually you can find tofu in some seitan recipes. Here, I will use chickpeas and oat milk," he says.
He also makes a homemade teriyaki sauce. "It's delicious, especially when making vegan teriyaki chicken," Nathan-Josias continues. "Teriyaki sauce is often sweetened with honey. Here, we're going to make a vegan version of it." In lieu of honey, he uses sugar. He also adds in mirin, a type of Japanese cooking wine.
For a satisfying meal, Nathan-Josias serves the seitan over whole wheat noodles before digging in. "I love the teriyaki dish, so I'm going to serve myself a generous plate," he says. "So juicy. It's delicious to eat. Feels good in the mouth. You have to try this dish at home."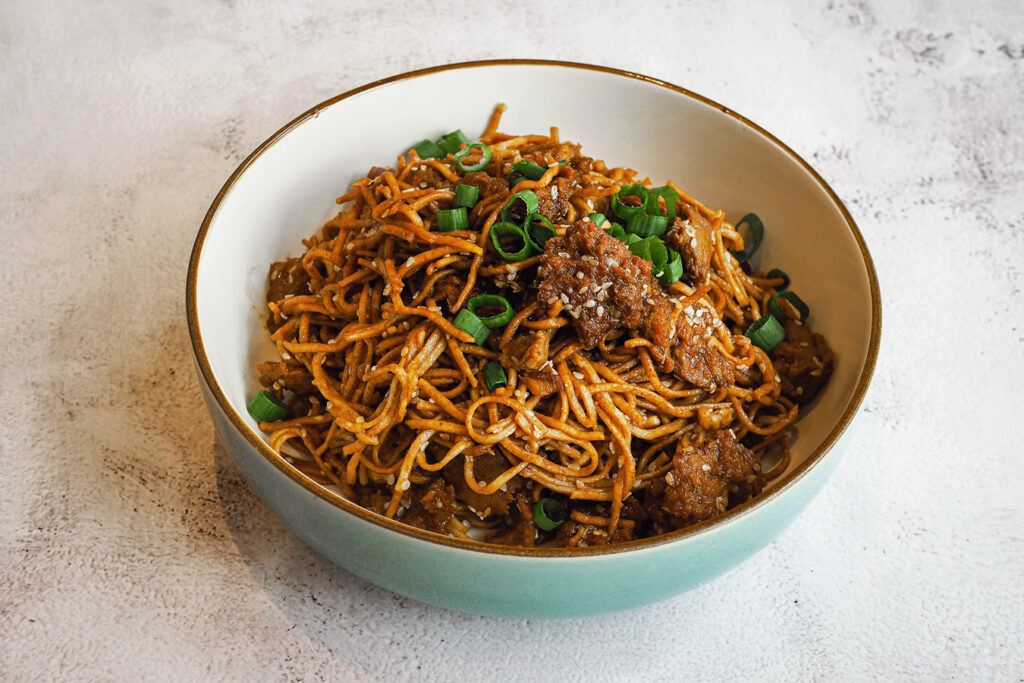 ---
LIVEKINDLY is here to help you navigate the growing marketplace of sustainable products that promote a kinder planet. All of our selections are curated by the editorial team. If you buy something we link to on our site, LIVEKINDLY may earn a commission.