Swedish furniture giant, Ikea, is promoting vegan food in preparation for this year's Earth Day (April 22nd).
A newsletter recently distributed by the company read: "Celebrate Earth Day on April 22nd with mouth-wateringly healthy recipes made from plant-based ingredients you can grow at home. These recipes will boost your body and mind while bringing you closer to nature."
Plant-based recipes for Green Power Juice, Layered Chia Pudding, and Raw Cashew Cream with Thyme, were all promoted on Ikea's website.
This is not the first time the international chain has promoted vegan food to customers. In February, Ikea announced the addition of vegan hot dogs to its in-store menu. There is also a vegan version currently available of the signature Ikea meatball.
"Every year 660 million people enjoy the IKEA Food offer, and we see this global reach as an opportunity as well as a responsibility to serve food that is good for people and the planet," Managing Director, Michael La Cour, stated. He added, "there is no point in creating a more sustainable option for our customers if it isn't tasty. With the new Veggie hot dog, we can inspire and enable customers…to choose a plant-based more sustainable option at an affordable price."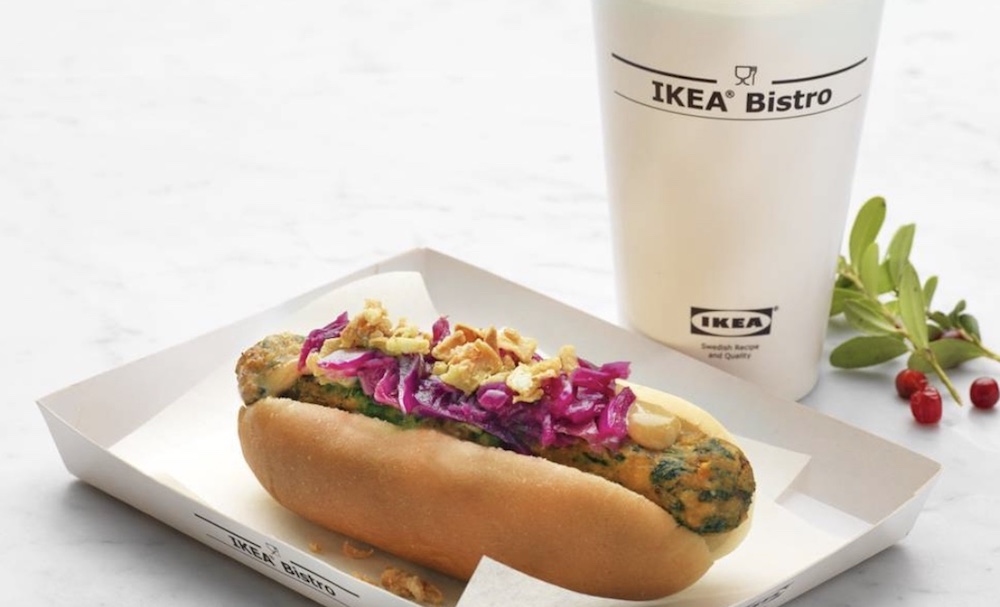 In Berkeley, California, a vegan sustainability event is being held in honour of Earth Day. Much like Ikea's newsletter, the event aims to persuade people to consider veganism for the benefit of the environment. The event is thought to be the only 100% plant-based event held on the west coast for this year's Earth Day.
"Berkeley is known for being on the forefront of the vegan movement, from banning fur to protesting slaughterhouse, they are moving mountains," a press release for the event stated.
The Santa Barbara Unified School District is also planning to celebrate this year's Earth Day with predominantly vegan eats, thanks to the district's food director, Nancy Weiss.
"I want to make a difference in the universe and on the planet," Weiss told LIVEKINDLY. She added, "I want to make sure we're the beacon of choice so [students] can see what's possible without slaughtering a bunch of cows. Let's offset some animal cruelty and water use."
---
Image Credit: Plantmuncher | Ikea