Take your cooking game to the next level with these vegan TikTok recipes.
In this episode of EATKINDLY With Me, Amanda Castillo shows us how to veganize five, delicious-looking viral TikTok recipes that even Lizzo will want to try. These include dalgona coffee, mini pancake cereal, banana bread, a one-pan "egg" sandwich, and hot chocolate bombs.
"I've become an avid TikTok user this past year," she says. "And the recipe trends are where it's at."
5 Vegan TikTok Recipes Even Lizzo Will Want to Try
"I was thinking it could be kind of fun to start from the easiest and then work our way to the hardest," she says. Let's jump right in.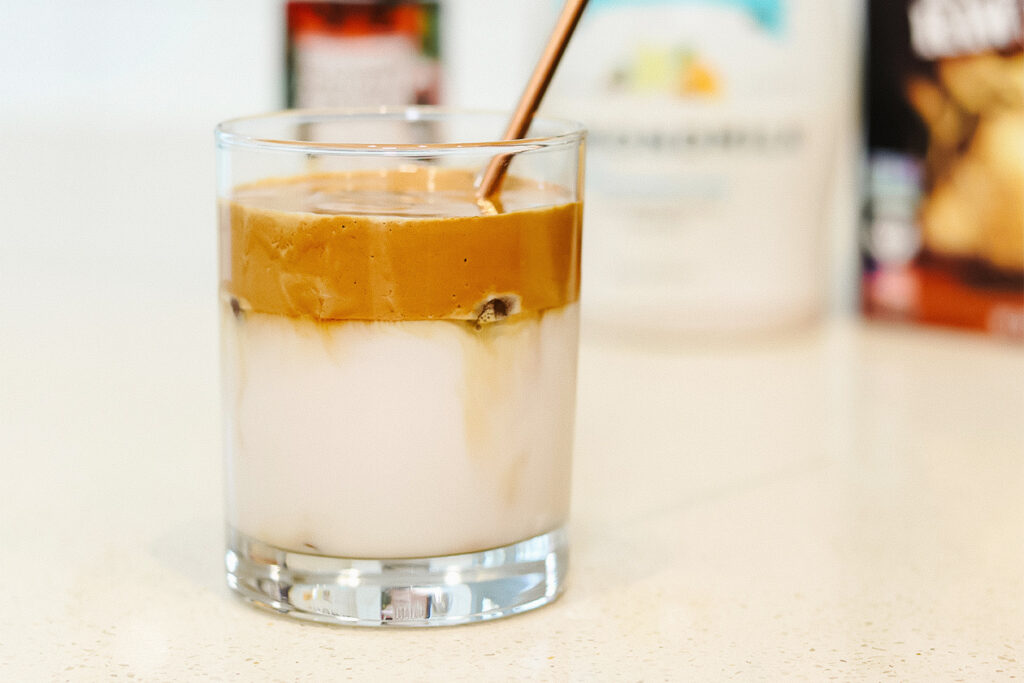 Dalgona Coffee
Amanda explains that dalgona coffee is typically made in a stand mixer. "I feel like that's just a lot of washing for one cup of coffee. My hack to make this a lot faster is to have one of these bad boys," she says, holding up a milk frother.
Mini Pancake Cereal
"I think this went crazy like in April of 2020," Amanda explains. "And it was invented by this girl named Sydney Melhoff." The secret to making these mini pancake pieces is to disburse the pancake batter using a piping bag. "Just know that making this is very, very time-consuming," she says.
Banana Bread
"I think the person that was behind this recipe is a TikTok account called Cooking With Shereen," Amanda explains. "She shared her banana bread recipe on TikTok and it got over 21 million views, four million likes." The secret to whipping up this banana bread recipe sans egg? Aquafaba. "This is probably the best banana bread I have ever made. So flavorful, moist, like are you kidding me? Wow," she says after digging into her first bite.
One-Pan "Egg" Sandwich
Up next: one-pan "egg" sandwich. For her egg substitute, Amanda uses JUST Egg. And for the cheese, she opts for Violife cheddar slices and for bread, Dave's Killer Bread. "Let's give this a bite shall we? Wow, I've outdone myself again," she says. "One-thousand percent I would make this again."
Hot Chocolate Bombs
Amanda's last vegan TikTok recipe is a hot chocolate bomb. "This is what I've been the most nervous about," she says. "It's basically a sphere of chocolate filled with hot cocoa powder, marshmallow, sprinkles sometimes, and you just add it to a glass of warm milk."
LIVEKINDLY is here to help you navigate the growing marketplace of sustainable products that promote a kinder planet. All of our selections are curated by the editorial team. If you buy something we link to on our site, LIVEKINDLY may earn a commission.