When did being a celebrity startup investor become such a thing? We're in an age where it's normal to see musicians, actors, and athletes names in press releases about the most recent funding round secured by some tech startup. And, it's been happening in the food tech space, too.
Investments in the plant-based food space have grown fast. According to Good Food Institute data, 2020 saw a record $3.1 billion in alternative protein investments. Why the sudden interest in things like plant-based burgers, dairy-free milk, and beef grown from animal cells?
Part of the answer could be that investors see how fast the space has grown in a short period of time. It could also be the rise of ESG investing. If you're paying attention to stocks, you might know about ESG, which stands for environmental, social, and governance, and means that an investor is incorporating sustainability and so-called "green" initiatives into its financial decisions. This doesn't mean that ESG investing is greenwash-proof. There's no official framework that holds defines what, exactly, it is. But that could potentially be improved by asking for more transparency, and ESG is still a welcome alternative to investing in environmentally destructive industries, like Big Oil.
Today, sustainable investing is at a historic high of $8 trillion, and a Barron's report predicts that it could quadruple by the end of the decade. But, this space isn't dominated purely by low-key venture capitalists. Some of the world's biggest stars, listed below, are betting on foods that put sustainability first.
However, it is worth noting that all of the famous food tech investors in this retrospective of 2021 are men, and the investing space is overwhelmingly made up of white men. The reason why there are so few women, celebrity or otherwise, is complicated. Research shows that women make up only 4.9 percent of senior partners at VCs. For many women, there is also a lack of access to mentors and role models who could teach them how to invest.
In previous years, notable women have made big investments, including Jessica Chastain in Beyond Meat, Serena Williams and Katy Perry in Impossible, and Oprah (and Katy Perry again) in Apeel Sciences, which turns food waste into a coating that helps produce last longer. And this year, Rihanna invested in allergen-friendly cookie brand Partake Foods while Naomi Osaka invested in Daring Foods, a plant-based chicken startup that emphasizes its use of limited ingredients. We expect to continue to see more celebrities in the investment space in 2022. But for now, let's look back at the stars who invested in food tech this year.
Leonardo DiCaprio is no stranger to investing. He was an early investor in Hippeas (those chickpea puffs in a yellow bag that you can find at practically every Starbucks), as well as lab-grown diamonds. But this year, the Academy Award-winner turned his attention to the cultured meat industry. DiCaprio invested in not one, but two startups with a focus on cultured beef: Netherlands-based Mosa Meat and Israel-based Aleph Farms. Why? Because DiCaprio has a strong track record in caring about the environment. Traditional beef production accounts for the majority of the meat industry's CO2 emissions and is linked with Amazon rainforest deforestation. Meanwhile, cultured meat is grown from animal cells and anticipated to be more sustainable than conventional meat in terms of land, water, and greenhouse gas emissions.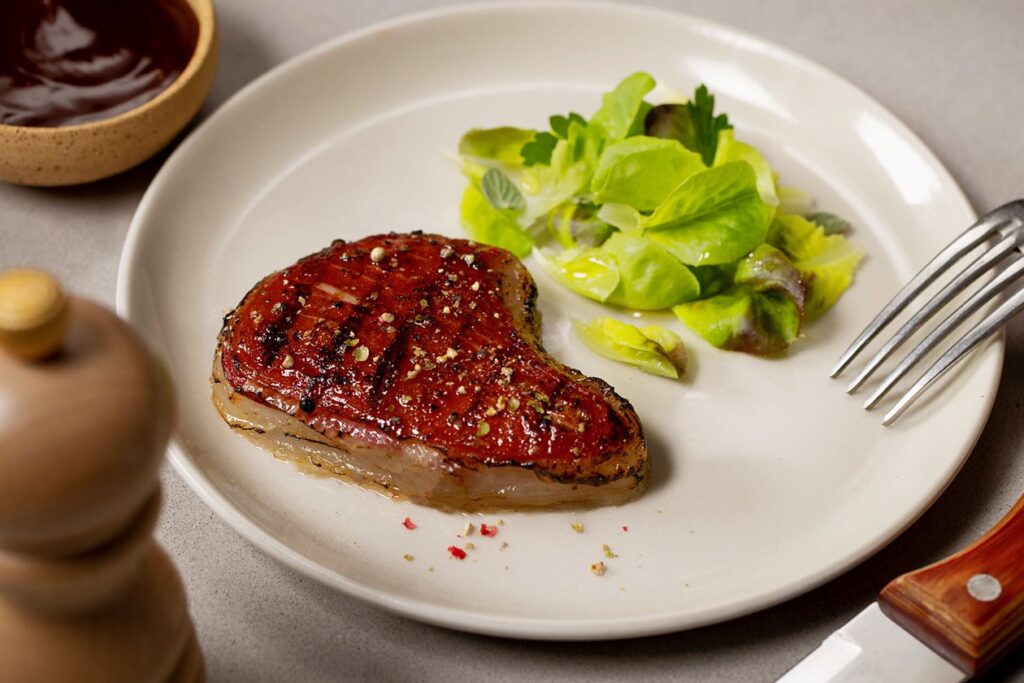 Did you know that Ashton Kutcher co-founded a venture capital fund specifically for backing so-called "clean, circular, and sustainable businesses"? It's called SoundWAVES, and it's an offshoot of his fintech fund, Sound Ventures. This year, the That 70s Show star, along with Madonna's talent manager Guy Oseary and others, partnered with MeaTech 3D, an Israel-based food tech company that uses 3D bioprinting and tissue engineering to make cultivated beef, chicken, pork, and even foie gras. By leveraging their "marketing, strategic expertise, and network,"SoundWAVES hopes to help it become a leader in cultured meat.
Serial investor Jay-Z invested in New York City-based brand Simulate, which makes nuggets out of wheat and soy protein. The brand treats its signature product, called Nuggs, like a piece of technology. Founded in 2019, the company has released versions 1.0 through 2.0, with six versions in between. Jay-Z backed the tech-forward brand through his investment firm, Marcy Venture Partners, which has several sustainability-focused brands in its portfolio, including Impossible Foods and compostable phone case maker Pela. He has also put money behind plant-based brands that don't put tech front and center, such as Oatly, allergen-friendly cookie brand Partake, and nut-based cheese brand Misha's Kind Foods.
Ashton Kutcher isn't the only celeb with a sustainability-focused venture capital firm. Iron Man star Robert Downey Jr. launched Footprint Coalition Ventures earlier this year using nearly $10 million from his personal fortune. He had inspiring words about his new endeavor at the World Economic Forum in Davos: "This global existential threat is not something that's going to be solved by a smattering of elite mega-corporations. I think that paradigm must be smashed in favor of innovation by a broad set of new companies."
So, his fund got to investing in brands that use tech to solve that global existential threat, like Atlast Food Co. The New York-based company makes and sells bacon made from mycelium, the web-like root structure of fungus such as mushrooms, under its brand, called MyEats. (Atlast is a spinoff of Ecovative Design, the maker of IKEA's biodegradable mycelium-based packaging.) Downey Jr. even recently launched a public crowdfunding platform called FootPrint Coalition Science Engine, which allows anyone to back science research projects in cellular agriculture and AI as well as other categories such as Indigenous researchers and conservation biotech.
Artificial intelligence (AI) can do a lot of things, like serve us meals at restaurants, help us reduce food waste, or make meat and dairy alternatives taste more "like the real thing." This summer, seven-time Formula 1 champion Lewis Hamilton, multihypenate musician Questlove, and tennis star Roger Federer backed NotCo, a company that does the latter.
The Chilean food tech brand uses an AI program named Giuseppe and molecular science to pick which of the plant kingdom's flavors best match those from the animal kingdom. For example, its NotMilk product contains pineapple and cabbage juice that, admittedly, make it taste incredibly close to dairy.
Two of NotCo's celebrity backers aren't first-timers in the plant-based food investment space. Formula 1 champion Hamilton has backed vegan burger chain Neat Burger and Questlove is an Impossible Foods investor.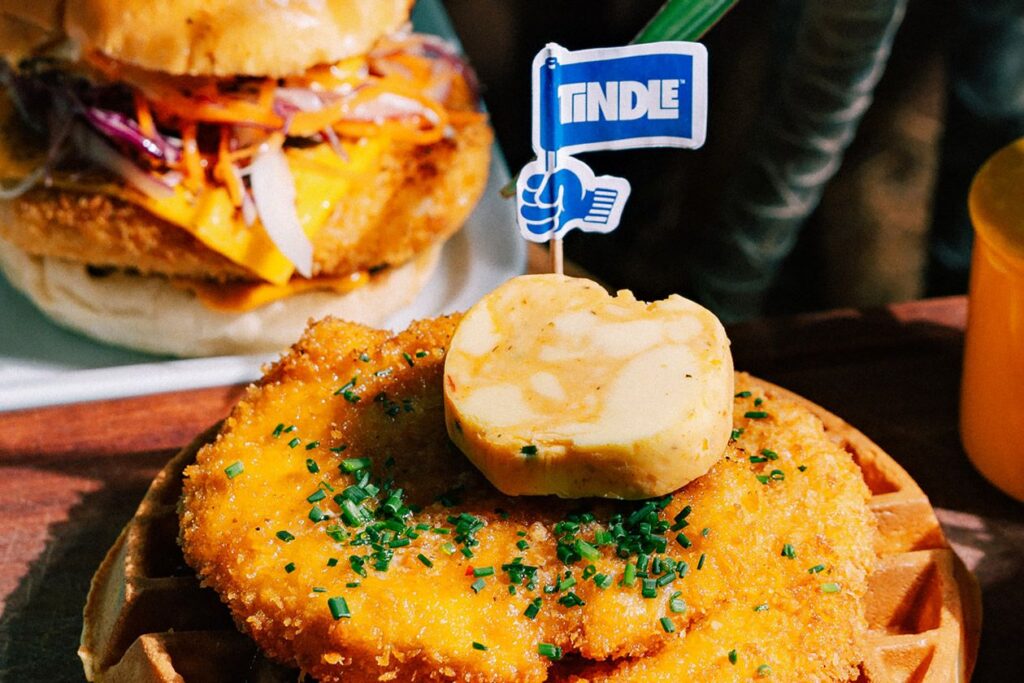 Things to note: Singapore is becoming a hub for food tech startups, in part thanks to government initiatives that support the development of sustainable food, like cultured seafood and meat. Tindle, a Singapore-based startup backed by British footballer Dele Alli, falls under that umbrella. The brand makes vegan chicken from ingredients like soy, wheat, oat fiber, and coconut oil, and says that it gets its chicken-like flavor from a blend of plant-based oils called Lipi.