Eat Just is aiming for "at least" a $3 billion in valuation for its IPO, which is likely to happen in Q4 this year or in early 2022, according to one of the brand's leading investors. Stock prices are unknown at this time.
News of the vegan egg maker's IPO was first revealed last August, when CEO and co-founder Josh Tetrick told Reuters that the company would consider going public once it hit operating profitability. In October, Bloomberg reported that its IPO could be valued at as much as $2 billion. Tetrick told Forbes that the listing is "definitely getting closer."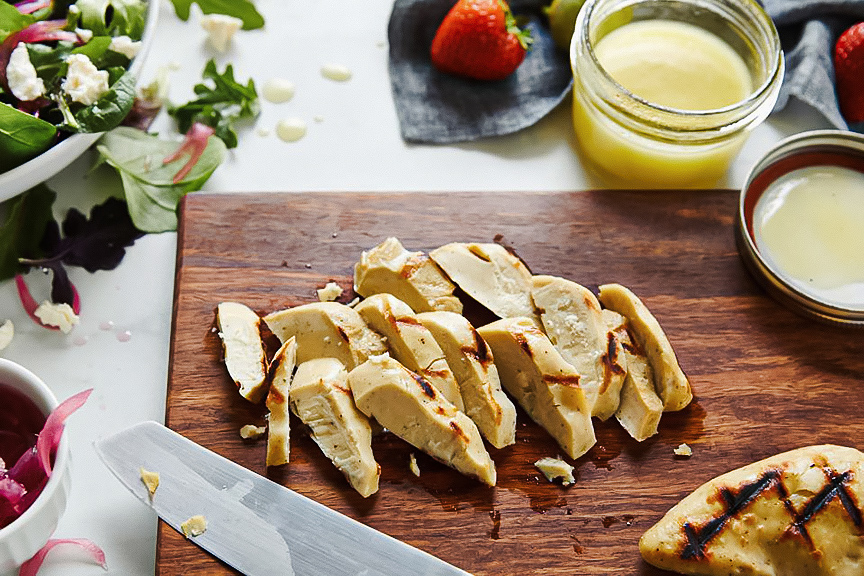 Eat Just's IPO & Wall Street Going Vegan
This won't be the first plant-based food company to hit Wall Street. It will join Beyond Meat and Oatly, and Impossible Foods is preparing for a public listing valued at $10 billion.
Eat Just is backed by $440 million, which includes a $220 fundraising round led by the Qatar Investment Authority last March. The San Francisco company is currently valued at "north of $1 billion," according to Tetrick, and is rapidly expanding.
Last October, it launched an Asian subsidiary called Eat Just Asia in partnership with agritech-focused firm Proterra Investment Partners Asia. In addition to this, Proterra invested $100 million. Eat Just itself invested $20 million to build its first Asian facility in Singapore. The large-scale plant will manufacture the Just Egg. Eat Just also has distribution partners in South Korea, Thailand, and China, where its product is available on e-commerce platforms Alibaba's Tmall and JD.com.
Cultured Meat: Eat Just Next Big Venture?
Eat Just is best known for its vegan egg. But it has also turned its attention to cultured meat (this is real meat grown from animal cells in a bioreactor instead of being made from cuts of slaughtered livestock). Late last year, Singapore became the first country in the world to approve the sale of cultured meat. This paved the way for GOOD Meat, the cultured meat division of Eat Just, to sell its slaughter-free chicken. At set times, the chicken now replaces the conventional kind on the menu at the JW Marriott Singapore South Beach.
The cultured meat maker also secured a $170 million investment last May. The company says that consumer feedback in Singapore has been positive. Due to this, it intends to expand rapidly across Asia and the U.S. once regulations have been approved. Tetrick expects this to happen within the next 12 months in the U.S. with China to follow shortly after. (California-based cultured meat company Upside Foods believes it will happen by the end of the year.) 
Tetrick expects cultured meat to become mainstream once consumers are more familiar with it, much like how consumers have embraced plant-based meat, or music streaming.
"The first thing to keep in mind is what doesn't seem bizarre at first blush before it's normalized," he said, "If I told you in 2002 that the majority of songs wouldn't be bought, but streamed, that would sound weird. Cultivated meat will eventually be boring, because it'll be the meat everybody eats."