Shake off those Monday blues with another collection of positive environmental news. Firstly, the winner of Fat Bear Week was four-time-champion and fan favorite Otis. Plus: manta rays are inspiring microplastic solutions, Hertfordshire, England is getting its first net-zero school, Spain is ditching plastic wrap on produce, and yet another startup is exploring the power of seaweed to fight climate change.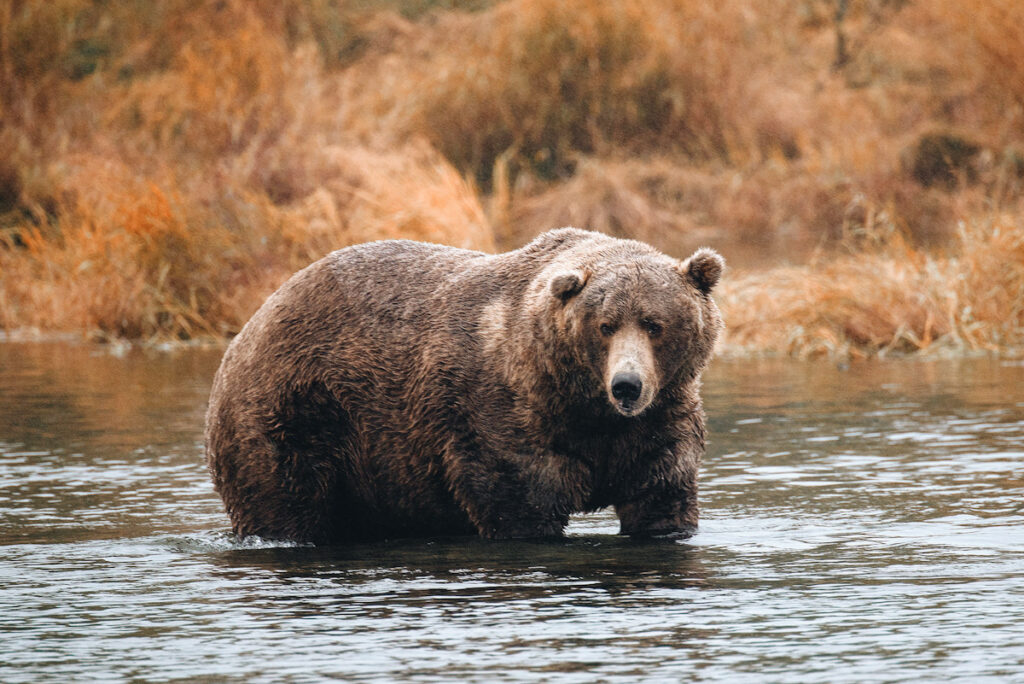 Fat Bear Week 2021: these are some major ursa
The good news: Fat Bear Week is a week-long single-elimination tournament (think NFL playoffs) that takes place at the end of September. This annual event celebrates the weight gained by Katmai National Park and Preserve's extremely comfortable brown bears, with fans at home voting for their favorites (last year's winner, 747, weighed in at over 1,400 pounds!). Just bear with us, there really is an environmental angle here.
The impact: According to the North American Bear Center, "a fat bear is a healthy bear," and Katmai's biggest and boldest are set up perfectly for the cold winter months.
During hibernation, bears can lose up to one-third of their body weight, so their continued survival directly depends on replenishing depleted fat stores from the previous winter and building up a healthy surplus for the following one. These bears spend all summer eating from Katmai's salmon-rich rivers in preparation for the seclusion to come.
Did you know: Brown bears are important predators and also function as "management indicators" within their ecosystem at large, meaning that their success or struggle is a good measure of overall environmental health. They aren't endangered yet, but Alaskan brown bears could soon be at risk from a proposed gold and copper mine development.
How you can help: Learn more about Katmai directly from the National Parks Service and donate to fund its invaluable work here, which supports countless other flora and fauna in addition to the park's abundant salmon and thousands of brown bears.
You can live stream the Katmai bears here, and learn more about 2021's winner Otis here. (He's around 25 years old and showed up late, but still managed to eat his way to victory in just seven weeks using his wealth of experience and superior fishing skills.)
Scientists are fighting microplastics by studying manta rays
The good news: The feeding habits of manta rays have inspired the creation of a new filtration system to capture microplastics. Sieve-style filters can rapidly become clogged, reports the BBC, but U.S. scientists have modeled their new design on the angled lobes within rays' mouths. The animals' meticulously evolved system means that zooplankton and small fish, rays' main food sources, are bounced away from the filter by minute swirling currents while water flows safely back out. Scientists emulated this to safely reject and capture tiny plastic pieces.
The impact: Historically, wastewater treatment plants have struggled to prevent the passing of microplastics into the world's water systems and oceans. But using this new model enables efficient filtering without clogging. Plastic pollution causes serious harm to wildlife and the environment, and the true extent of its all-pervasive presence remains to be seen. Filtering it out of the water system, where possible, is an optimal solution to the plastic already in circulation.
Did you know: Microplastics are even found in the deepest parts of the ocean, the food we eat, and the air we breathe. Manta rays themselves ingest microplastics every single day, and at the end of 2020, the IUCN changed the animals' conservation status from vulnerable to endangered. Fortunately, there are several different ways to cut back on plastic and support marine wildlife.
How you can help: Recycling and safely disposing of household items that contain plastic (including often-missed personal care products like dental floss and wet wipes) helps to keep microplastics out of the water system. Washing your clothes less, on a lower setting, and with a filter makes a big difference, as does striving for a zero-waste lifestyle.
Hertfordshire is getting its first net-zero carbon school
The good news: Hertfordshire, a county just north of London, is getting a new and sustainably designed 300-pupil primary school and nursery. The planned two-storey building will be located in Buntingford and feature triple-glazed windows, solar panels, and electric vehicle charging stations. The design also includes a rooftop outdoor classroom, play areas, and a forest school. Classrooms will face north to prevent overheating in the afternoons, and water conservation measures will help to reduce waste.
The impact: The Buntingford area urgently requires a new school building to educate young people, but the sustainable design is far from standard. It aims to directly tackle the impact of the education system on climate change, which is more significant than you might think. According to a 2008 report by the Sustainable Development Commission, British schools produce approximately 9.4 million tonnes of GHGs per year. (That's the equivalent output of around 304,500 passenger vehicles.)
Did you know: School environments are "trailblazers" for community change. Young people are leading the charge on climate change, and research shows that children can help to introduce their families to sustainability and other key climate conservation concepts.
How you can help: Young people can learn more about the environment and climate change from Climate Kids, C2ES, and Newsround, while Climate Change Resources, National Geographic, and Conservation International have some fantastic resources for parents. Co2nsensus, We Are Teachers, and the WWF offers tips and advice for education professionals. Learn more about sustainable architecture and construction here.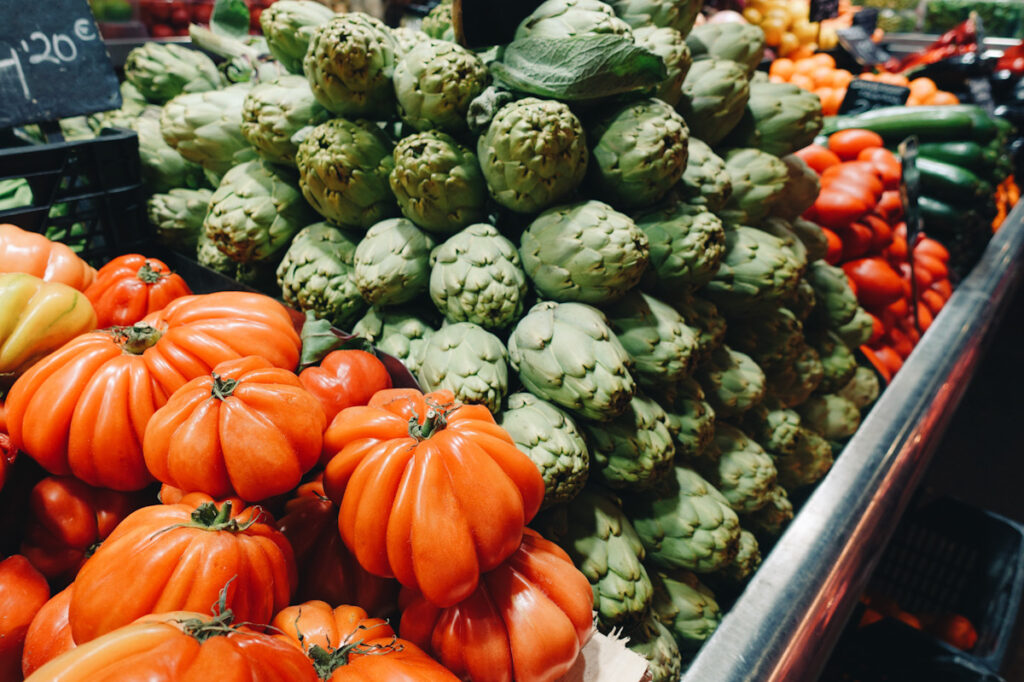 Spain aims to ban plastic wrap on produce
The good news: Spain's Ministry of Environment is drafting a new decree that is said to ban the sale of fruit and vegetables in plastic wrapping. It will apply to all produce weighing under 1.5kg, much like the ban announced by France earlier this year.
The decree will also encourage consumers to purchase loose and unpacked produce instead of individually wrapped items, as reported by Spanish daily El País. It follows the first-ever review of scientific literature on Spanish marine litter, which specifically suggests customers avoid unnecessary plastic packaging and buy in bulk instead to prevent excessive waste.
The impact: Clingfilm-style plastic wrapping on fresh produce is disproportionately harmful and completely unnecessary, particularly on hardy vegetables such as potatoes that require thorough washing before cooking anyway. Completely cutting clingfilm and other non-recyclables from produce sections could remove a significant portion of global plastic waste.
Did you know: Spain's level of recycling is currently below average for the European Union, and approximately 56.7 percent of waste goes to landfills, according to EAE Business School. In addition to banning plastic wrap on produce, the new decree also aims to reduce the number of plastic bottles and cups sold nationwide by 50 percent by 2030.
How you can help: Buying fresh, buying local, and buying bulk helps to avoid unnecessary plastic packaging. It can also be worth documenting particularly egregious examples (think triple wrapped apples or double bagged carrots) to highlight online, as this can encourage supermarkets to make positive changes moving forward. Carry a reusable bag, recycle as much as possible, and pick plastic-free and zero-waste where you can.
A startup is using kelp to capture as much CO2 as 250 trees
The good news: Tech startup Phykos, a "climate company focused on negative emissions," is using seaweed to help fight climate change. Its founders recently launched a solar-powered vessel into the Pacific Ocean where it will drag an underwater rack loaded with kelp. The craft is just a prototype, but Phykos believes it could capture as much CO2 as 250 trees.
The impact: Seaweed is thought to capture a total of 200 million tonnes of CO2 every single year, and kelp is the most commonly farmed—and fastest-growing—variety. Phykos plans to replicate the natural carbon-busting qualities of seaweed by providing a larger surface area, farther into the deep ocean, from which the kelp can absorb carbon. It's a combination of high-tech innovation and natural solutions to the climate crisis that has real potential.
Did you know: Scientists believe that carbon can stay sequestered in seaweed after it sinks to the bottom of the ocean for up to 1,000 years. Sharks, whales, and other marine wildlife absorb and store carbon too, though hunting, global warming, and other human-caused damage to the ocean ecosystem interrupt this process.
How you can help: Keep up with Phykos here and learn more about the power of seaweed here. Other companies, including Kelp Blue and Running Tide, are also working to harness the power of kelp, while Mossy Earth and Sussex Wildlife Trust are both working on seaweed rewilding projects right now that need additional support.
Looking for more positive news stories? Read the previous selection here.