General Motors is set to begin production on customer models of its first-ever electric Cadillac.

The Cadillac Lyriq was first unveiled in August of 2020 and, following production, could be in customers' hands as soon as May 2022. It is one of General Motors' next-generation sustainable vehicles, featuring the company's flagship "Ultium EV architecture."

While the company has declined to reveal just how many reservations it has received for the electric car so far, Cadillac Vice President Rory Harvey told reporters on Tuesday that there were over 220,000 "hand-raisers" who had expressed interest or requested information.

"With the level of demand that we think that we've got for the Lyriq, we're looking to increase capacity fairly significantly from where the previous plan of record was," said Harvey. Prices start at $59,990 per vehicle, but the Lyriq is available in several slightly different varieties.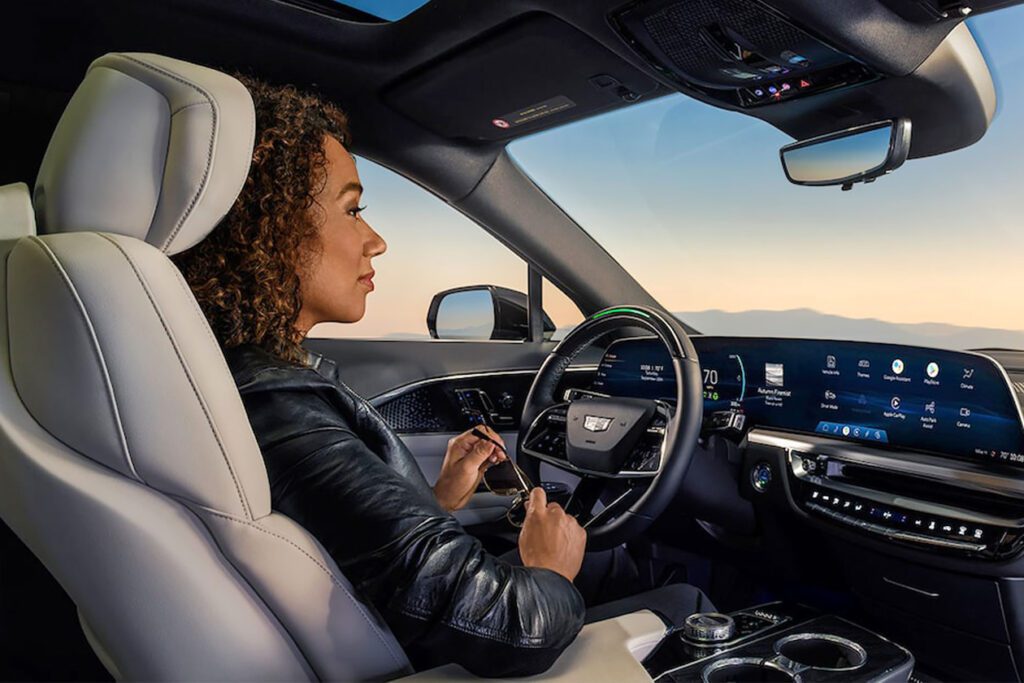 Cadillac transitions to electric cars

The Cadillac Lyriq is an SUV featuring what has become the go-to futuristic look for this industry in the early-to-mid-2020s. It has a stylized and extremely prominent grille, minimal headlamps, and a pick-up-style front end tapering to a narrower rear. In terms of colors, it's currently available in Satin Steel Metallic and Stellar Black Metallic, either dark grey or gloss black.

According to Cadillac, the Lyriq has over 300 miles range with a full battery and can travel up to 52 miles with one hour of charge on a standard at-home unit. (If plugged into a DC fast-charging public station, the Lyriq can cover up to 76 miles after just 10 minutes of charging.)

General Motors has been making automobiles since 1908, well over a century ago, but the Cadillac Lyriq EV is the first of its upcoming crossover into electric cars. The company plans to move away from combustion engine-powered vehicles entirely by the end of the decade. It's not alone in acknowledging the imminent and inevitable electrification of the industry.

Earlier this month, Volkswagen introduced its first EV-version of the iconic hippy bus in the form of the ID. Buzz. Honda and Sony, a technology conglomerate, are collaborating to form a new company that will specifically produce electric vehicles. Even DeLorean, whose notoriously unsuccessful car gained cult popularity through the Back to the Future franchise, is set to reintroduce the iconic gull-winged vehicle as an EV.

Many of these companies, including Cadillac, are aiming to challenge Tesla's majority share of the market. (It's the world's most valuable automobile maker with a market capitalization of almost a trillion dollars.) This is in response to both Tesla's extremely high prices, and the repeated controversies that plague the company's working conditions and practices.

Electric cars are a valuable tool in the mitigation of climate change, but they aren't a magic bullet to save the industry as it exists today. Learn more here.