The beauty industry used to rely heavily on one image to sell products: a thin, white, cisgender, woman. But like many industries in the 20th and early 21st century, most companies were actually run by white, middle-aged men. But now, the beauty world is showing not just progress, but may be on the precipice of a revolution. Instead of the big conglomerates, like your L'Oréals and your Unilevers, smaller, women-, BIPOC-, and queer-led indie brands are laying the foundation for a new beauty industry. One that is racially diverse, genderless, and more sustainable, too. And the key driving force behind them? Young, conscious, social media-savvy consumers who simply will accept nothing less.
Gen Z creates beauty change, with the help of social media
Gen-Zers spend around 10 hours a day online. But they're not just taking in viral dance routines and cat memes, they are also learning about the world's biggest inequalities. Three-quarters say that TikTok has taught them about social justice issues and politics. And, at the time of writing, a quick search of "climate change awareness" and "climate change matters" in TikTok's hashtags show 2.4 million views and 2.5 million views respectively.
Sustainability, diversity, and justice weren't bred into this generation; they were born into these values. Some of the biggest influencers on the platform, such as Tara Bellerose and Alex Silva, a co-creator of EcoTok, center sustainability and equity in their content—not just because it's en vogue, but because it's the subtext of their very existence.
As a consequence, Gen-Zers, with their combined annual spending power of $140 billion, are helping to push brands with social and environmental impact missions to the forefront of a number of industries. And in beauty, it means that conscious indies—ones that show beauty doesn't have to be packaged in pollutive plastic, or look like the white, thin, gendered image of the past—have a platform and an influence like never before.
"We've seen the market share of independent beauty brands grow exponentially over the past seven years, right in line with the growth of social platforms," said Charlene Valledor—the president of beauty incubator and product development firm SOS Beauty—before adding that young people "really allow their values and principles – social, environmental, personal – to guide their purchases." Values and principles like: gender fluidity, diversity, and sustainability.
Indie beauty is gender fluid
Gen-Z demand is for brands without a gender binary lens. It's no surprise: research shows they are the most likely to identify as trans or non-binary. And for this generation, including pronouns on an email signature or social media profile is as organic as, well, shopping organic. According to global data management consulting firm McKinsey, almost 50 percent of young consumers place value on brands that do not put products into male or female boxes.

Indie brand Jecca Blac, which pushes back against the old school messaging that beauty has to be a white, cis woman in a magazine, is catering to this demand. It was founded to help transgender people feel more seen in the industry, and its products are for people of all gender expressions. "Nobody should be left behind," says Jecca Blac's marketing manager Maxine Heron. "And this is something we're continuing to see indie brands continue to pioneer."
The brand is also taking action to create safe, supportive, and empowering spaces for members of the highly marginalized transgender community. Last February, it hosted the Trans Festival in London, with seminars and talks by trans influencers, activists, and allies. It also has Facebook focus groups to keep up a dialogue with its followers, and often shares infographics across platforms to raise awareness of trans issues. Recently, it started a YouTube series called the Enby Diaries, which amplifies the voices of non-binary folx who wear makeup as a form of self-expression.
Building a gender-free beauty industry takes a village, and with the help of highly influential celebrities, the future is here. Harry Styles, Lil Yachty, and Machine Gun Kelly have launched genderless cosmetic companies, and when Rihanna launched Fenty Skin last year, she emphasized the products were for everyone, regardless of gender.
But before the big names, there were true innovators like Noto Botanics, Malin + Goetz, and We Are Fluide. The latter launched back in 2018, after co-founder Laura Kraber noticed her own children were talking about gender in a new way. She looked for a beauty brand that accommodated young people and their shifting views, and back then, she couldn't see an abundance of options. So with co-founder Isabella Giancarlo, she created We Are Fluide to help fill the gap.
"From the company's inception, our mission has been to showcase and celebrate people of all gender expressions and identities and portray an inclusive and expansive definition of beauty," says Kraber. "We are really interested in evolving the mainstream conception of beauty while creating a space for people to express themselves authentically."
For We Are Fluide, raising awareness of the sliding scale of gender is just as important as its makeup launches. And like Jecca Blac, it stands up for the most marginalized members of its community. For pride 2021, 10 percent of its sales were donated to Black trans-led collective For Our Sibs. Because its ultra-inclusive policy doesn't just apply to gender, but to race too.
"To us, inclusive beauty means showcasing a wide range of gender identities and gender expressions in our models as well as featuring black and POC faces in all our campaigns," continues Kraber. "In our product development and shade range, we consider the needs of a wide range of people and the types of products they might like."

While making a diverse range of products might seem an obvious decision to any young person coming into the beauty world now, it hasn't always been that way.
Indie beauty is diverse
Expression is about identity—whether that's gender, age, or race. For decades—really until 2017 when the first all-shades-inclusive beauty brand launched (thanks, Rihanna)—BIPOC individuals haven't had the tools when it came to makeup.
Historically, Black folx, in particular, have spent nine times more on beauty products than their white counterparts, purely because they have had to mix and match to create blends that work for them, recalled Niambi Cacchioli, founder of indie brand Pholk Beauty. But Generation Z says no more.
Data from Y Pulse, a leader in young consumer insights, states that nearly 80 percent of Gen-Zers want beauty brands to create products that represent all skin tones. And McKinsey found that three-quarters of young consumers will boycott brands that discriminate against race, and they do not forget controversy either: 80 percent take note when a company is linked to a scandal.
This puts L'Oréal—a company that posted a black square at the height of the 2020 Black Lives Matter protests but has a history of selling whitening creams and white-washing its campaigns—under a microscope of scrutiny. But it pushes up-and-coming indies like Pholk and Kulfi Beauty into the spotlight. Both brands were created by women of color, and make products specifically for those with darker skin tones, but also for those from different cultural backgrounds.
Priyanka Ganjoo, Kulfi Beauty's South Asian founder, says "beauty has been defined by patriarchal Eurocentric ideals for a long time," but her brand is "unapologetically challenging those suffocating and unrealistic expectations." She adds: "We are creating our own interpretation of South Asian culture that is relevant to Gen Z and Millennial South Asians."

And of course, a generation that cares deeply about people and representation and fairness also cares about the planet. It is, after all, the age group that gave us Greta Thunberg.
Indie beauty is sustainable
A Kantar study from May 2020 found that British Gen-Zers are 1.4 times more likely to pay more for sustainable products. And a 2021 Deloitte survey found that taking care of the planet is young America's number-one concern. When it comes to beauty, the environmental problems are significant. The mainstream industry produces more than 120 billion units of plastic packaging each year.
But many emerging indie beauty brands are actively presenting solutions. Take ByBi Beauty, for example. The brand's products are packaged with sugarcane polyethylene, made from upcycled high concentrate juice from the sugar industry. And another up-and-coming plastic-free brand Common Heir has created Vitamin C Serum encased in vegan, biodegradable capsules that melt in hot water after use.
Compare that with L'Oréal as it clambers to achieve targets like 100 percent recycled or bio-based packaging by 2030, and Estée Lauder, as it tries to reduce the amount of virgin plastic in its packaging by 50 percent or less by the same year. In the eyes of the modern conscious consumer, there is no competition.
But we don't just have to look at Gen Z's consumer demand to know that indie beauty is the future. Major corporations also see that there is big money to be made from smaller brands, and they've been steadily cashing in for a while.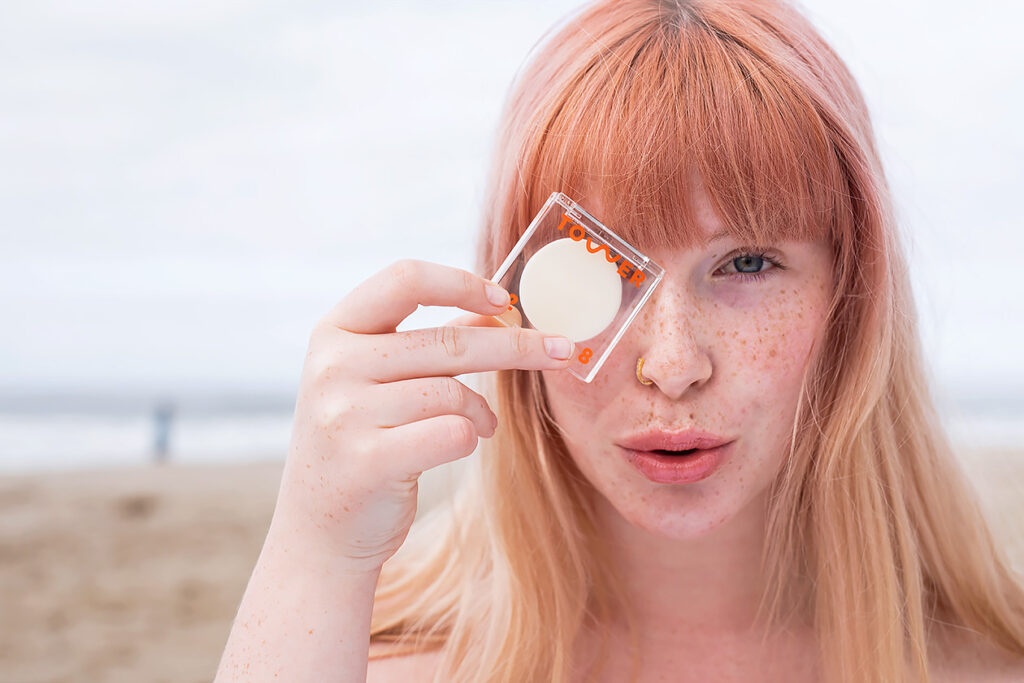 Indie beauty is an investment worth making
In 2019, Unilever's investment arm supported indie brand The Nue Co. in a $9 million investment round. And in 2015, the consumer goods giant acquired zero waste-focused clean beauty brand REN skincare. More recently, e-commerce umbrella company The Hut Group acquired Cult Beauty—a platform that curates a variety of beauty brands and has a big focus on introducing upcoming indie brands to its customer base—for £275 million. Procter & Gamble, another colossal multinational consumer goods company, recently acquired "farm to face" indie specialists Farmacy Beauty. And L'Oréal just signed an agreement to acquire vegan, science-led, superfood-focused Youth to the People.
But ultimately, big players know that to keep succeeding in beauty, they must go further than money. They must also now turn their attention to learning from and supporting the newcomers; the brands that aren't trying to backpedal on key issues like diversity and sustainability like they are, but are conscious and ethical from the outset, with a deep understanding of the market they are coming into.
L'Oréal has mentored Jecca Blac's founder Jessica Blackler, and was even a sponsor of the Trans Festival. And every year for the past six years, Sephora has run its Accelerate incubator program for small brands. Last year, it was dedicated to founders of color, including Ganjoo.
Also in 2020, Cacchioli took part in the Clean Beauty Summer School, a mentorship program for Black-owned brands spearheaded by Amy Liu, the founder of indie beauty brand Tower 28. At the "fever pitch" of the BLM movement in 2020, Liu says she wanted to do something to help indie founders of color access education, build networks, find mentors, and help one another with their next opportunity. While Clean Beauty Summer School was indie-pioneered, it was the support of the big players that boosted its success—the program guaranteed finalists buyer meetings with companies like Ulta, Sephora, Unilever, and Credo.

"Even if they do end up being acquired by a larger company five or 10 years down the line, indie brands are forging new paths and really widening horizons. I think that's really exciting," notes Valledor. Liu agrees: change will come quicker together. "If the past few years have taught us anything, it's that we need each other," she adds. "Collaboration trumps competition."
Corporation involvement aside, there's one thing for certain: indies are pushing out the gendered, pollutive, whitewashed version of beauty we used to see everywhere. Beauty's future is already settling in, and, thanks to a new conscious generation of consumers, it is in beautiful shades of rainbow matte, wrapped up in an upcycled bow.