There's no denying that rapper Jay-Z is a music legend. He's churned out 13 solo studio albums (not to mention his collaboration and soundtrack albums), which have garnered him numerous awards. With 80 nominations and 23 wins, he holds the distinction of being the rapper with the most Grammy wins. He has the second-most No.1s on Billboard following The Beatles. And he was just inducted into the Rock & Roll Hall of Fame. All that self-hype about calling himself the greatest, well, he wasn't wrong.
In 2019, the music producer, whose real name is Shawn Carter, became the first hip-hop artist to become a billionaire, according to Forbes. In addition to his music endeavors, his lucrative empire includes forays into the world of fashion, liquor, art, real estate, and more. 
His investment portfolio is quite expansive. That same year, he co-founded investment firm Marcy Venture Partners (MVP)—the name of which pays homage to the Marcy Projects in Brooklyn, New York, where he was raised. To date, he holds stakes in a wide variety of companies, including Uber, Rihanna's Savage x Fenty, and electric bike manufacturer MATE.
Jay-Z and veganism
Although he's not vegan, Jay-Z's support of plant-based living has fueled his backing of vegan companies.
In 2015, he co-founded vegan meal planning service 22 Days Nutrition along with his wife, Beyoncé, and exercise physiologist Marco Borges. The company aims to make eating less meat easier.
"The information is hard to ignore. The benefits of a single plant-based meal a day can have such a profound impact on our health and the environment," Jay-Z and Beyoncé said. "We want to challenge you as we challenge ourselves to move towards a more plant-based lifestyle and acknowledge you for standing up for your health and the health of the planet."
Jay-Z and Beyoncé also wrote the foreword to Borges' 2018 book, The Greenprint: Plant-Based Diet, Best Body, Better World. The couple—parents to their three children, Blue Ivy, Rumi, and Sir—detail the importance of healthy living, writing: "Having children has changed our lives more than anything else."
They continued: "We used to think of health as a diet—some worked for us, some didn't. Once we looked at health as the truth, instead of a diet, it became a mission for us to share that truth and lifestyle with as many people as possible."
Jay-Z's vegan investments
The rap legend's vegan investments don't stop at meal planning. Here are five other times the music mogul has put his fortune into plant-based companies.
Impossible Foods
Founded in 2011, California-based Impossible Foods is known for making proteins that look, cook, and taste similar to their animal-derived counterparts. The company spent years developing its first product, the Impossible Burger, before it was released in 2016. A new and improved version followed in 2019.
That same year, Jay-Z helped the brand raise $300 million in a round of funding, bringing its then total raised to more than $750 million. A number of other celebrities backed the vegan meat company, including Will.i.am, Katy Perry, Jaden Smith, and Serena Williams. Since then, the company has released several new products, including plant-based sausage, chicken nuggets, pork, and, most recently, meatballs.
Partake Foods
You can add cookie connoisseur to Jay-Z's resume. In 2019, MVP led a $1 million funding round in vegan cookie brand Partake Foods. In 2016, former Coca-Cola executive Denise Woodward founded Partake Foods after her daughter was diagnosed with multiple food allergies. The brand churns out cookies that are free from the top eight allergens.
"Partake has the ingredients to build a mass-market brand: compelling values, a great tasting product, and a tenacious and experienced operator," Larry Marcus, the co-founder and managing director of MVP, said at the time.
Misha's Kind Foods
In August, Jay-Z added vegan cheese to his investments portfolio. The entrepreneur, along with NBA player Chris Paul, invested in California-based vegan cheese brand Misha's Kind Foods. The duo helped the company raise $3 million in seed funding, which it will use to help promote product development, expand its retail presence, and expand its staff.
The company, founded in 2018, produces artisanal cashew- and almond-based vegan cheeses in varieties like black truffle, ricotta, lox, and smoked cheddar. "These investors, and their enthusiasm, not only confirm the quality and excellence of our artisan cheeses, but they also align with our long-term vision and mission," said Aaron Bullock, the CEO and co-founder of Misha's Kind Foods. "Everything we make is kind to your body, kind to the planet, and kind to your wallet."
Oatly
In 2020, Jay-Z's entertainment company, Roc Nation, joined a number of A-listers, including Oprah and Natalie Portman, in backing Swedish oat milk brand Oatly. The celebs invested $200 million into the company, which makes a number of oat-based products, including frozen desserts, creamers, yogurt, and soft serve.
Jay-Z's investment proved lucrative. In May, Oatly made a big splash on the stock market. Following its debut, the company raised $1.43 billion in its IPO. Trading under the symbol OTLY, the company's valuation soared to $13 billion following its first day of trading.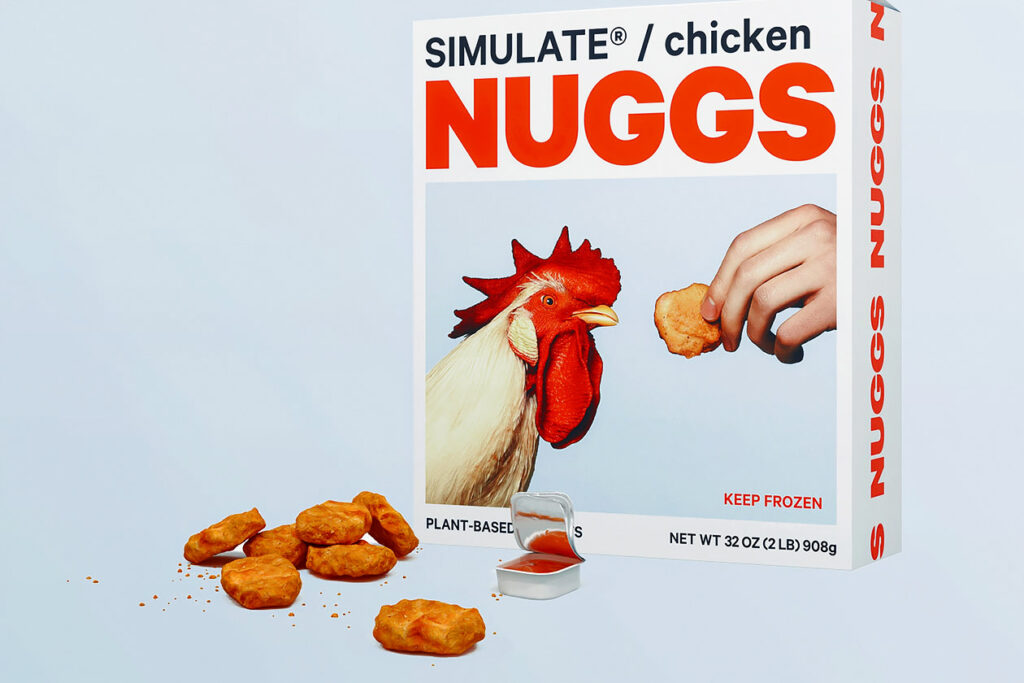 Simulate
Jay-Z's investments don't stop at meatless burgers and oat milk. In June, the music mogul's investment firm backed plant-based chicken brand Simulate. The series B funding round was led by Seven Seven Six—Reddit co-founder Alexis Ohanian's venture firm. It garnered $50 million, bringing the company's valuation to $250 million. The husband of tennis star Serena Williams, Ohanian is also an investor in Impossible Foods.