A team of researchers has developed first-of-its-kind technology to understand how pigs communicate, and their grunts, oinks, and snuffling all express different emotions.
The EU plans to introduce the world's first carbon dioxide emissions tariff on imported and high-polluting goods to encourage sustainability at home and abroad.
A San Antonio architectural firm has just released plans for a binational park on the US-Mexico border, to be built along the Rio Grande river.
Meanwhile, Rwandan researchers have spotted an ultra-rare bat species with a particularly memorable face, and a team of US-UK scientists found a sweet solution to plastic.
Here's this week's good climate news.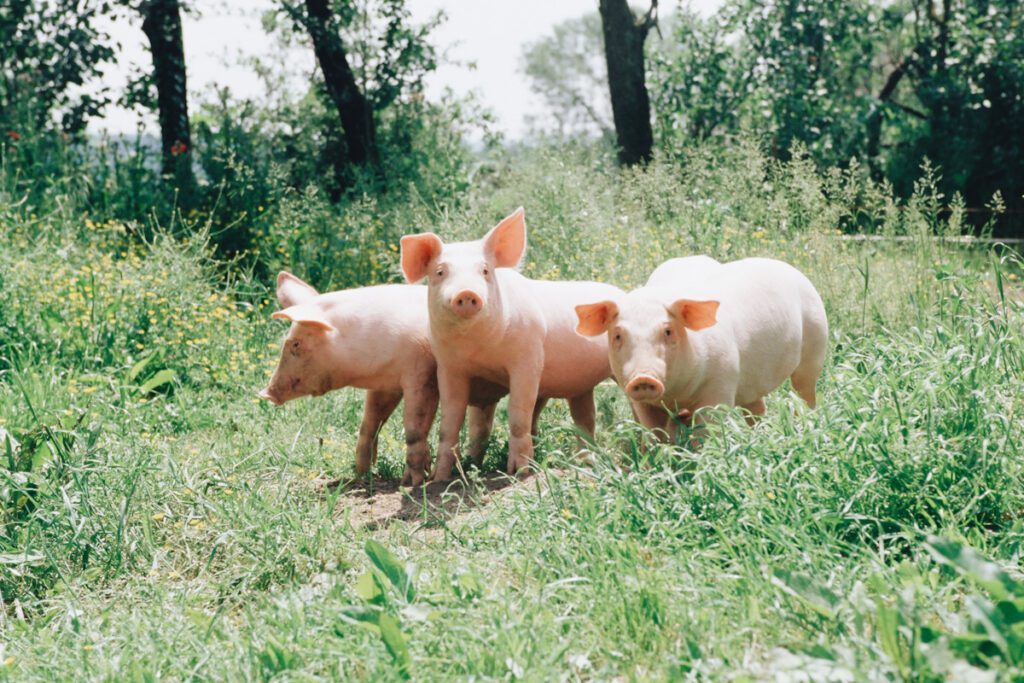 Pigs express their complex feelings through grunts
The good news: A study published earlier this month in the journal Scientific Reports demonstrates how pigs vocalize their thoughts and feelings through the various noises they make. By using artificial intelligence, an international team of researchers developed a translator to interpret the grunts and oinks made by pigs. The algorithm was applied to over 7,000 noises made by 411 different animals from a variety of commercial and artificial settings.
The impact: This study represents a potentially significant step forward for animal welfare. The researchers' translation algorithm could be turned into an app that would allow farmers direct insight into the welfare of their charges. Some might argue that this type of technology is not required to assess wellbeing based on contextual factors. (For example, it found that play and intimacy prompted positive emotions, while fights and physical pain caused negative ones.) But it still represents a unique study that further reveals the complexities of farm animals' inner and outer lives.
Did you know? Pigs are sensitive, social, and intelligent animals who make nests for sleeping and huddle together to keep warm. Despite popular opinion, they are quite clean and have designated sleeping, wallowing, and toilet areas. In addition to cooling their skin, rolling in mud helps to clean off parasites. Pigs also dream, sing, and have excellent memories. (They are able to find their way home over long distances and if they find food in one location will remember to check there again in the future.)
How you can help: Learn more about pigs and the issues they face from Compassion in World Farming here. While there are some charities, farms, and shelters that cater specifically to pigs—such as the UK's Pigs in the Wood or Pigs' Peace in the US—there is likely a local or regional group rescuing a variety of farm animals near you. Also in the UK, there is the Dean Farm Trust and FRIEND Animal Sanctuary, while US sanctuaries include Animal Place, Woodstock Farm Sanctuary, and countless others. (Learn more about Dan McKernan, the founder of Michigan's Barn Sanctuary here.)
The EU is set to introduce the world's first CO2 tariff
The good news: The EU plans to introduce the world's first carbon emissions tariff on high-impact imported goods by 2026. The importation tax will affect imports such as steel, cement, fertilizers, aluminum, and electricity—all potentially high-impact industries that must shift towards sustainability in order to mitigate climate change.
The impact: While the details are yet to be finalized, the tariff will hopefully encourage stronger environmental rules and more sustainable practices overall. The three-year transition phase will begin in 2023, and the details will likely be discussed and approved by the end of the year. French finance minister Bruno Le Maire says that a "sizeable majority" supported the decision.
Did you know? The EU hopes to cut its collective emissions by 55 percent from 1990 levels by the end of the decade, which will require further investments in green energy, technology, and sustainable infrastructure. But an import tax would help to create a "level playing field" to prevent the undercutting of EU companies by those operating elsewhere. Le Maire explains: "We're making the effort to reduce carbon emissions in industry. […] We don't want these efforts to be of no avail because we import products which contain more carbon."
How you can help: Learn more about the potential impact of carbon tax from the Center For Climate and Energy Solutions here. Several websites offer a free personal carbon footprint calculator, such as Carbon Footprint, to give you some idea of what your own impact is. Avoiding carbon-intensive transportation, eating more plants (and less meat), and shopping ethically, locally, and minimally, all help to reduce your personal carbon footprint.
The US-Mexico border is getting a binational park
The good news: Overland Partners, a San Antonio-based architecture firm, just released its plans for a US-Mexico binational border park. The park will be built along the Rio Grande river (known south of the border as the Río Bravo del Norte), stretching across 6.3 miles of land along both sides of the water, as reported by Dezeen. It will also connect the cities of Laredo, Texas, and Nuevo Laredo, Tamaulipas, just four miles away. (The transborder region is popularly known as "the Two Laredos.")
The impact: The new project was conceived as a way to restore the area's ecosystem, celebrate the joint culture of the Two Laredos, and to help revitalize the economy. While the two cities practically operate as one day-to-day—including an essential flow of workers in both directions—US authorities closed the border between March 2020 and November 2021 due to COVID-19, meaning that both cities' economies took a significant hit.
Did you know? The Rio Grande is at the heart of the Chihuahuan Desert, one of the three most biodiverse places in the entire world. Covering parts of northern Mexico and the southwestern US, the desert is home to over 130 varieties of mammal, 110 freshwater fish, and well over 3,000 plant species, to name just a few of its inhabitants. Its also home to five million people, many of whom are directly reliant on the 172,000 square mile Rio Grande basin. (It provides freshwater to at least 16 million people from both sides of the border.)
The new project will combine ecological conservation with new infrastructure in order to best serve all of the inhabitants of the Two Laredos and the Rio Grande Basin. It will also specifically embrace the idea of two cities living as a single community. It notably runs contrary to the aura of nationalism surrounding the Trump administration which led to the controversial, harmful, and widely derided border wall. 
How you can help: Learn more about conservation in the Rio Grande from the World Wildlife Fund (WWF) here and here, or read on to hear more about the catastrophic impact of the border wall on humans, wildlife, and biodiversity here and here. Support the Trust For Public Land and learn about its ongoing projects in the area here.
Ultra-rare bat species spotted in Rwanda
The good news: Researchers just caught a Hill's horseshoe bat (Rhinolophus hillorum) in Nyungwe Forest National Park, Rwanda. This is the first time that the nocturnal mammal has been seen since 1981. The region, located in southwest Rwanda, is extremely biodiverse and contains the largest remaining piece of woodland in the country. It's what's known as an old-growth "cloud forest," meaning its characterized by canopy-level vapor clouds.
The impact: Now that researchers have confirmed the survival of this rare bat species, they can track its movements using non-invasive acoustic monitoring. It's likely that the bats are concentrated in a core area. The researchers believe that focusing conservation efforts in the Nyungwe Forest National Park means that the remaining population could be protected.
Did you know? Rhinolophus bats are thought to be critically endangered, but because of their elusiveness, the scientific community knows surprisingly little about the species' behaviors, habitats, and conservation status. They have a unique appearance, with prominent folds called "nose leaves" occupying the majority of their faces.
"When we caught it, we all just looked at it and said, 'You look ridiculous. Look how big your nose leaf is,'" said Jon Flanders, the director of endangered species interventions at Bat Conservation International, as per Mongabay. "We feared the species may have already gone extinct."
How you can help: Learn more about Nyungwe Forest National Park and its work here, and learn more about Rhinolophus bats from Bat Conservation International here. You can also donate to support the NGO's valuable work directly.) You can also volunteer at or donate to the Bat Conservation Trust, the only UK charity that is solely dedicated to protecting bats.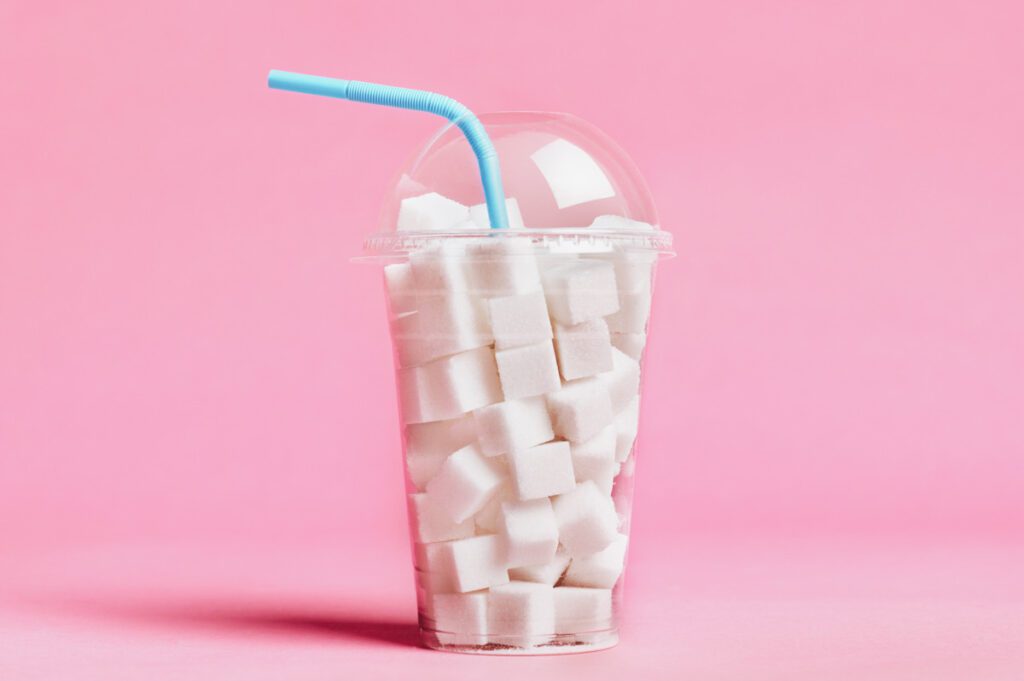 Sugar alcohols can be used to make sustainable plastic
The good news: A study produced by a UK-US research team and published in the scientific journal ACS reveals how to improve petrochemical-free sustainable plastics. Whereas many plastic alternatives can be brittle, with limited application, using sugar alcohols can give sustainable alternatives "properties comparable to commercial plastics."
The impact: The team created two compounds from the sugar alcohol: isoidide and isomannide, which can then be used to create polymers, the basis of many man-made materials. While the two compounds have similar compositions, they can each be used to create a variety of useful and sustainable plastics. For example, the isoidide-based polymer is both stretchy and strong, while the isomannide-based variety behaves like rubber. Between them, they could be used in products ranging from milk cartons to fishing lines and tires to sneaker soles.
Did you know? The science behind this study could also be used to create polymers with completely different properties and characteristics, and potentially can be used in the creation of sustainable materials with "unprecedented mechanical properties." Traditional plastic is a huge problem. (In fact, in the last Good Climate News we covered the new "Paris Agreement of plastic pollution.") Around eight million pieces of plastic pollution enter the ocean daily, and in a single week each of us could be eating up to five grams of microplastics via food, water, and even air.
How you can help: Read on and learn about more scientific solutions to plastic pollution here. You can also cut back on your own plastic waste as much as possible by recycling, reusing, and shopping sustainably. (Litter-picking is always a good idea, too.) Learn more about how to Zero Waste your kitchen here, and read about how California's Mango Materials is producing a sustainable plastic alternative by capturing and using methane here.
Looking for more good climate news? Read the previous installments here.