Do you spend more on your pet than your weekly groceries? No judgment here. Drop $250 on a new, luxe dog bed or pay the light bill? Um, the correct answer is obvious. You're obsessed with your pet. We get it. After all, our furry four-legged companions love us unconditionally. They're always there to provide a hairy shoulder to cry on, to lap up all of our food spills, and to keep our feet warm in the dead of winter while we're sleeping.
Our beloved pooches even put up with all of our WFH shenanigans throughout quarantine. The dogs loved it: They got endless belly rubs. They were taken on extra walkies. They even got to indulge in all of our late-night Postmates orders. Let's face it, they're the only reason we stayed sane throughout the pandemic.
Your fur babies probably already have it all: The aforementioned memory foam dog bed, a custom, handmade matching leash and collar, a set of porcelain food and water bowls … the list goes on. But they deserve to have more, gosh darn it. So we've put together a list of some of the best indulgences your fur kiddos will love. And they're all sustainable!
10 sustainable gifts pet parents will love
Treat yo' pets. Here are ten ultra-luxe gifts to give your companion animals (or your favorite pet parent) over the holidays.
Nordic Ware dog treat pan
A great treat for a very good dog. Nordic Ware is a staple in many kitchens. Now, you can get baking for your pup with the company's dog treat pan. Heck, you can even whip up adorable dog bone-shaped treats for yourself. Sharing is caring.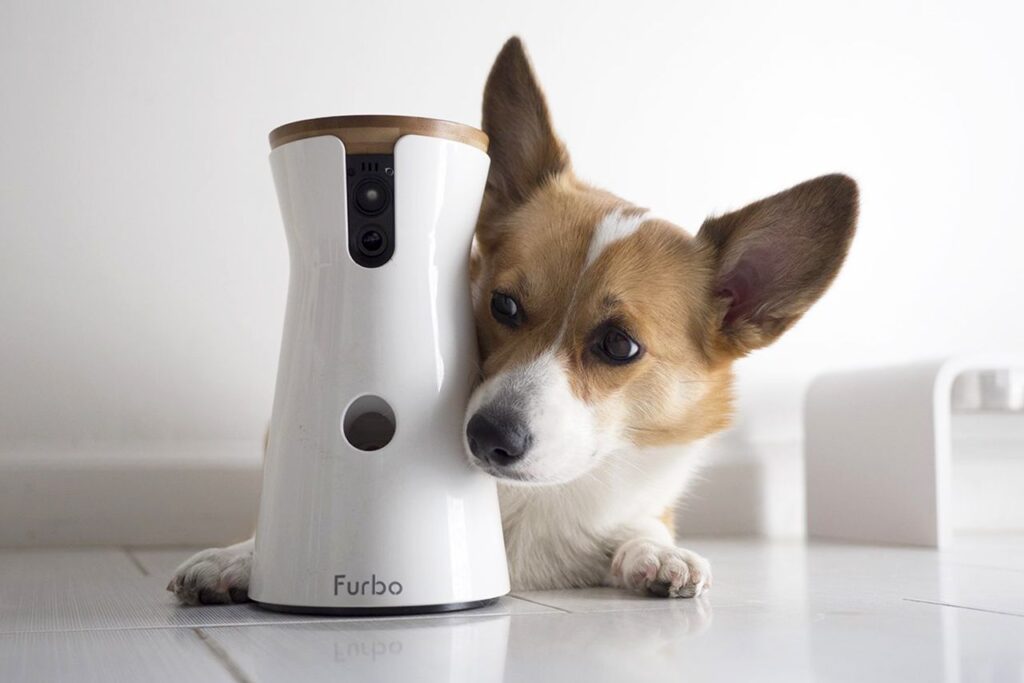 Furbo dog camera
When the humans are away, the pups will play. Thankfully, with the Furbo dog camera, you can check up on your pooch with the touch of a button. Furbo's 1080p full HD camera, which even features night vision, allows you to check up on your dog anytime of the day. It has a barking feature that notifies you when your pet is yapping, sending push notifications straight to your phone. It's two-way audio allows you to speak to your pet. And it even lets you throw your dog a treat! Yeah, you're going to want to order this luxe gift STAT.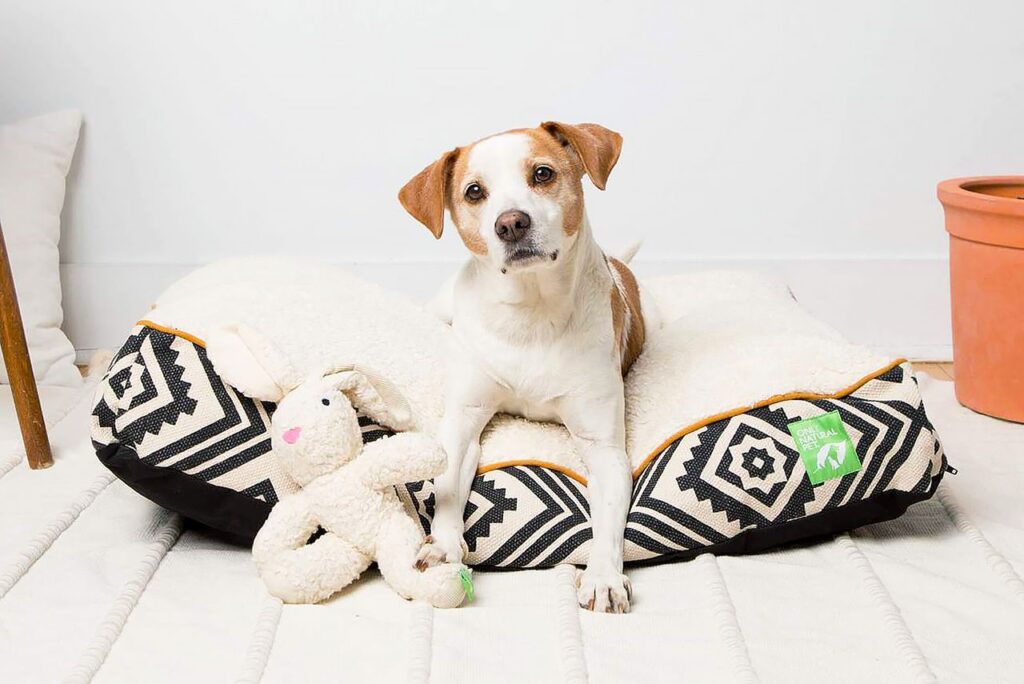 Only Natural Pet organic sherpa pet bed
The snuggle is real. This pet bed is so soft, you'll want to crawl right in there with your doggo. Rated four out of five dog paws, this pet bed is as sustainable as it is comfy. It's made with organic sherpa (faux-shearling) and recycled cotton yarn. It's filled with recycled fill from water bottles and features chemical-free dyes. The bed machine-washable, removable cover makes keeping it clean a breeze.
BarksBar luxury waterproof car seat cover
Let's be real: This luxe pet gift is just as much for you as it is for your dogs—because mud, hellooo. This luxury car seat cover is made with waterproof polyester. And it holds up to even the unruliest and drooliet of pup passengers.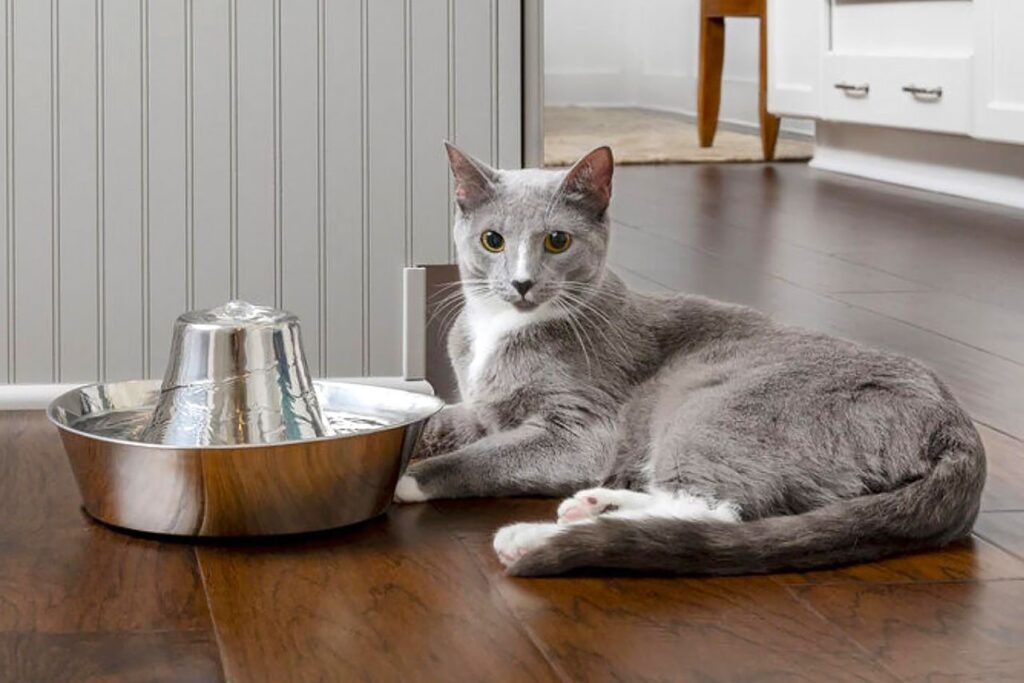 PetSafe stainless steel water fountain
This water fountain brings out your pet's instinctual behaviors to drink running water. Capable of holding up to 60 ounces of water, the fountain mimics a natural water source, delivering fresh, filtered water straight to your dog or cat's mouth. The fountain also includes a carbon and foam filter to remove any debris—saliva, pet hair, etc—from the water.
Feeding snuffle mat
If you liked the water fountain, definitely add this feeding mat to your online cart. It promotes your pet's natural foraging instincts, allowing them to hunt for their food similar to how they would if they were in the wild. Made from sustainably-sourced, non-toxic materials, it's totally pawsome.
Sisal cat climbing pole
Help your kitty take a load off with this climbing pole and scratching post, which features sustainable materials like sisal and bamboo. Fun fact: Did you know that cats like to scratch to display a wide variety of emotions like stress and excitement? They also like to scratch in order to stretch their muscles and to shed their claws.
Cat tree tower
Give the kings and queens of your home a place of their own. This climbing condo features multiple levels of fun, fit with spring balls, perches, and scratching posts galore. It even has two spacious rooms—we're talking prime real estate, folks.
Boba & Vespa hemp dog bone
Give a dog a vegan bone. This particular bone, available at the Package Free Shop, is earth-friendly: It's made with a durable hemp cotton canvas. It makes a great, sustainable alternative to plastic toys (which get torn to shreds in mere seconds). Fido approves.
Hemp Pyramid Catnip Toy
Also by Boba & Vespa, a treat for the furry felines of your life. This plastic-free toy is made from the same all-natural materials (hemp canvas) and features an organic cotton filling. It also contains organically grown catnip to help put your cat in a good mood.
---
LIVEKINDLY is here to help you navigate the growing marketplace of sustainable products that promote a kinder planet. All of our selections are curated by the editorial team. If you buy something we link to on our site, LIVEKINDLY may earn a commission.