(Updated July 2, 2021) | Crack open a cold one. Whether you enjoy a crisp lager, a wholesome stout, or an earthy IPA, beer is a beverage beloved by many. But not all beers are created equal. Some contain hidden animal ingredients, making them non-vegan. So, how do you spot a vegan beer?
Is Beer Vegan?
Beer is made from wheat, hops, yeast, and water, so you would think that all of it is vegan by default. But, it's not. Whether or not beer is vegan all has to do with what's used during the fining process. This is the step that filters out suspended yeast, and polyphenols in order to produce a crisp, clear beverage.
Animal-derived ingredients like gelatin and isinglass—the dried swim bladder of a fish—are common fining agents. But beer can also be filtered with Irish moss seaweed, silica gel, or Biofine, a solution that's comprised of silicic acid in water.
An increasing number of breweries are doing away with animal ingredients thanks to rising demand for vegan options from the Millennial crowd. Barnivore, an online database of more than 54,000 alcoholic beverages, is a reliable source for what's vegan.
"Millennials are careful about what they eat and drink and as a result, are making conscious decisions to take better care of themselves, including when it comes to alcohol," Aleksandrina Yotova, a consumer analyst at GlobalData, says. "Vegan is also increasingly trending. The fact that major brewers like Guinness have committed to 100 percent vegan-friendly beverages in recent years also suggests this trend will expand hugely in the future."
The Ultimate Vegan Beer Guide
Budweiser
Regardless of personal preference, Budweiser is arguably one of the most well-known beer brands in the world. The company, owned by Anheuser-Busch, is more than a century-and-a-half old with strong German roots. Its Budweiser, Bud Light, and Bud Light Lime-a-Rita don't contain any animal ingredients.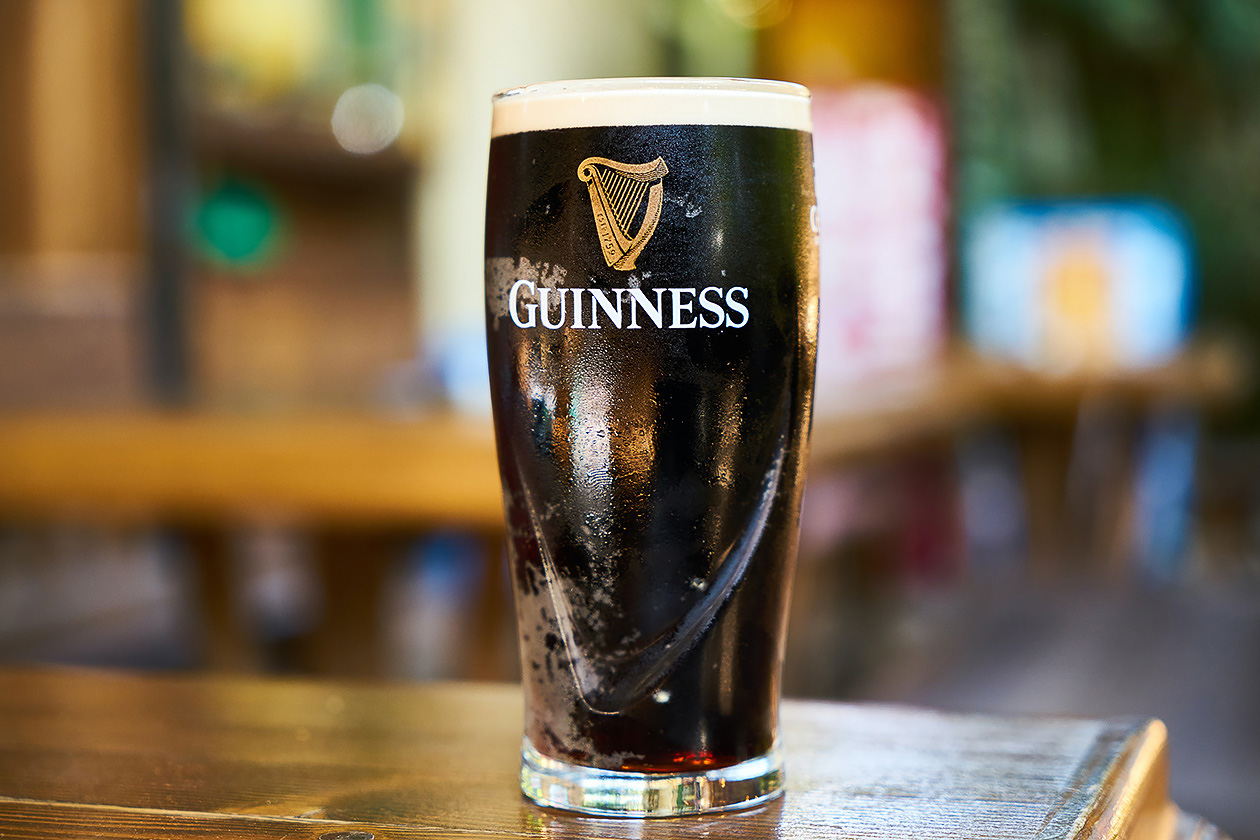 Guinness
Iconic Irish brewery Guinness used to use isinglass to filter its stouts. But in 2015, the company announced that it would go vegan—a promise that the company made good on by 2017. Today, most varieties of Guinness are vegan. The Nitro IPA, Citra IPA, Rye Pale Ale, Hoppy Pilsner, Dublin Amber Ale, The 1759, Rockshore Light, and the Harp Lager aren't vegan, according to Barnivore.
Samuel Adams
A great full-bodied craft, Samuel Adams' Boston Lager packs a punch at 5 percent ABV. Not only that, the majority of Sam Adams beers are vegan, including its Summer Ale, Black Lager, and OctoberFest. According to Barnivore, the brands Cherry Wheat, Honey Porter, and Latitude 48 IPA are the brand's only non-vegan varieties.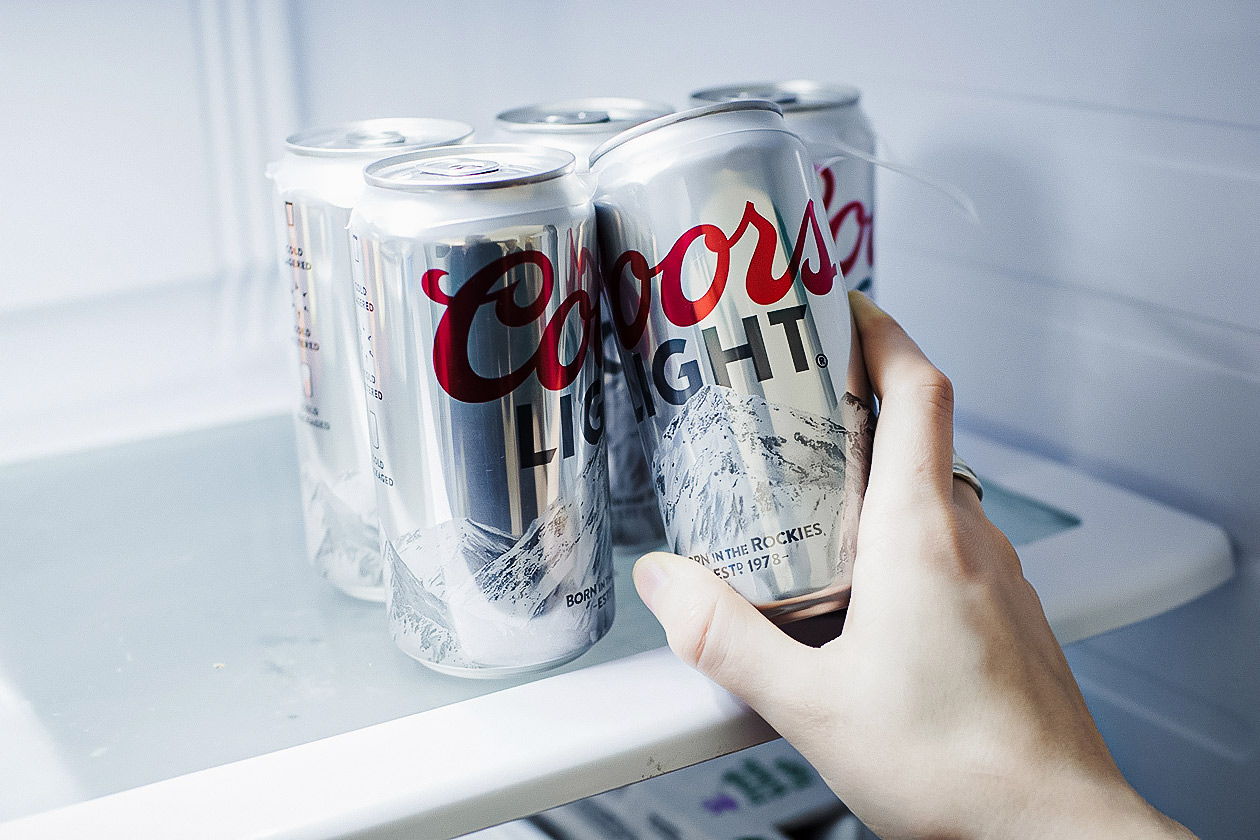 Coors Light
Boulder, Colorado-based brewery Coors Light is vegan-friendly, except (sadly) if you're in the UK. Most varieties are free from animal ingredients.
Yuengling
Not only is Yuengling vegan, but it's also known for being America's oldest brewery. Founded by German immigrant David G. Yuengling in 1829, the Pennsylvania-based brand specializes in traditional amber lagers and American pilsners. It also aims to incorporate sustainable practices into its business, including purchasing local ingredients, recycling materials, using spent grain as fertilizer and supplying food processors with spent yeast, which is used as a protein supplement.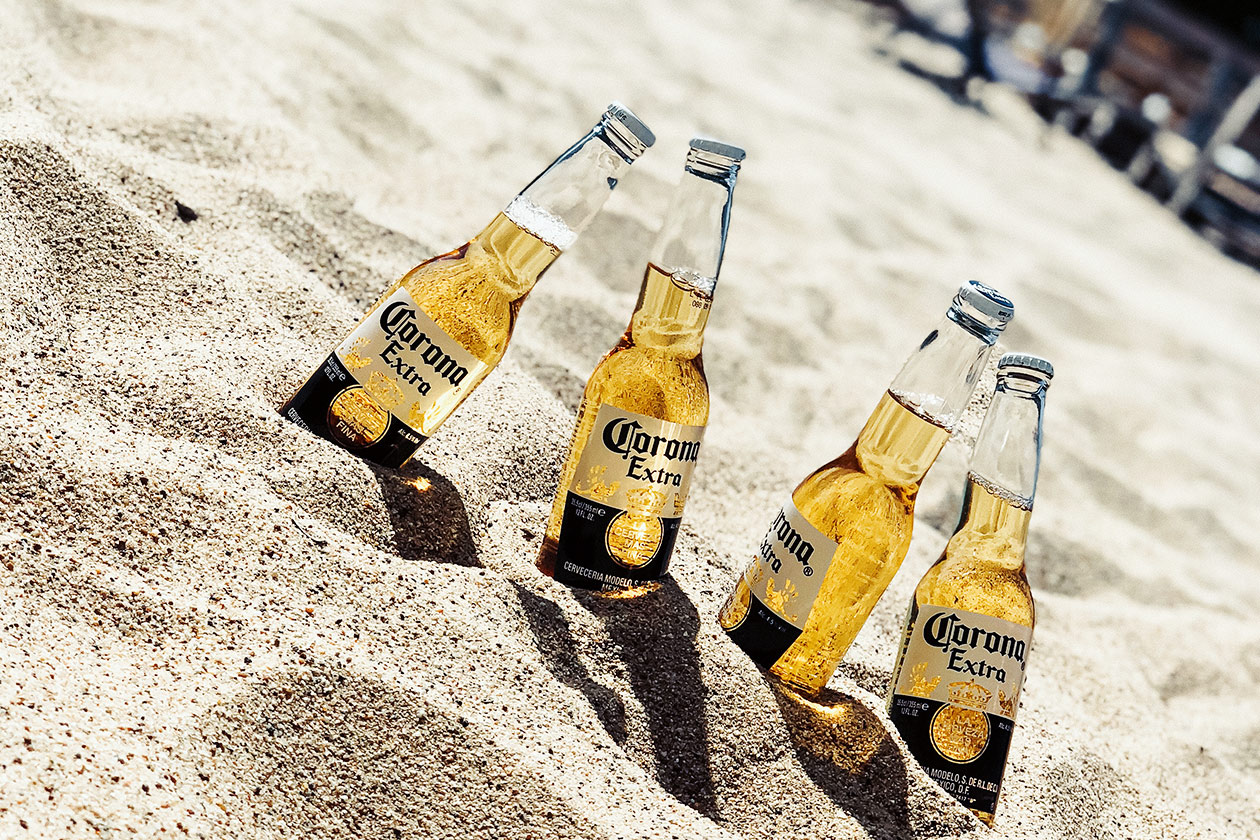 Corona
Mexican pale lager Corona, one of the most readily available beers on the market, is vegan. Known for its light, refreshing taste (especially when served with a lime wedge) with a fruity, honey-like aroma, and a crisp balance of hops and malt, this Cerveza is perfect for summer days spent outdoors. Corona is owned by Mexican brand Grupo Modelo, which also makes the vegan-friendly Modelo Negra, Modelo Especial, and Modelo Light.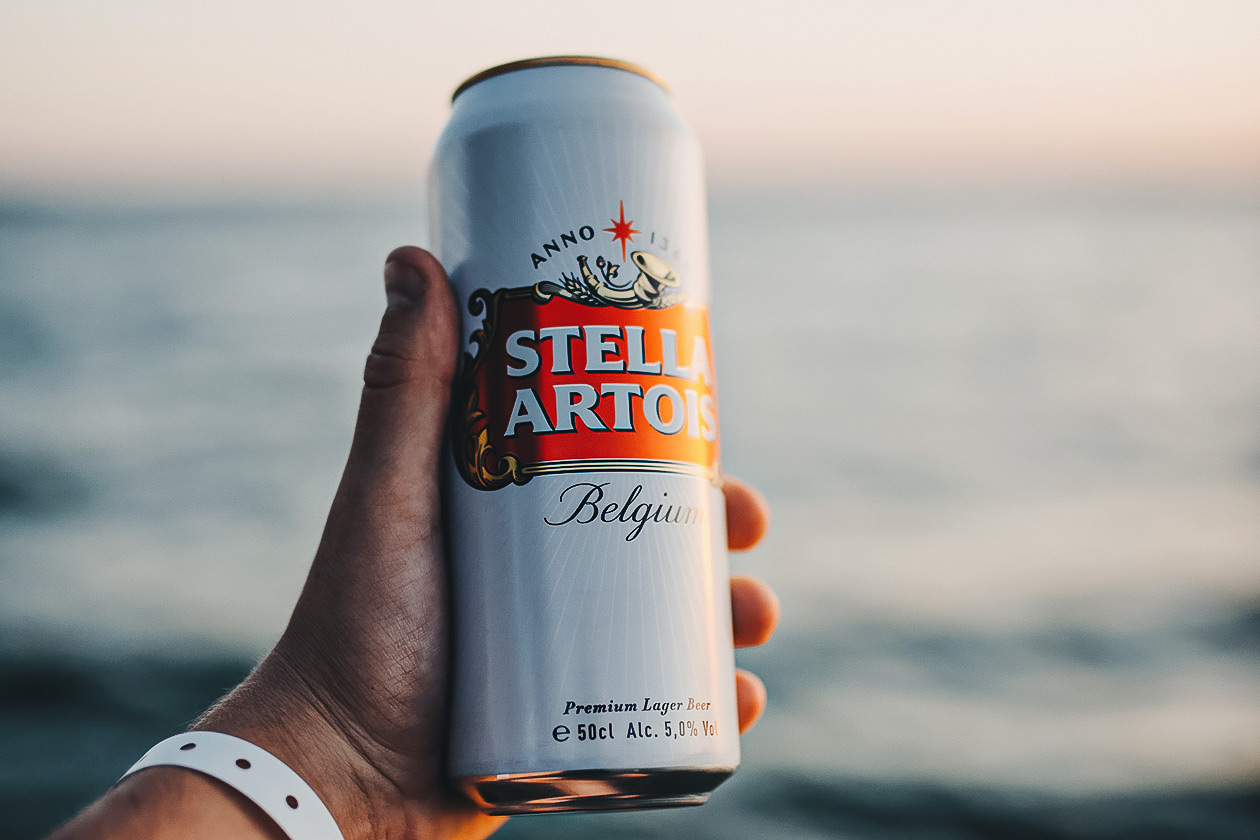 Stella Artois
Another strong yet crisp beer. Stella Artois is a pilsner from Belgium that has an impressive heritage when in 1708, Sébastien Artois became head brewer at a brewery established in 1366. Artois purchased the brewery in 1717 and the rest is history. Most of the brand's beers are suitable for vegans, with the exception of the brand's apple cider.
Grolsch
Founded in 1615, Dutch brewery Grolsch has been making beer for hundreds of years. It's best known for its pale lager, the Grolsch Premium Pilsner, but most of its beers (except for the Winterbok, Blonde Saison, and Milk Stout) are vegan.
Heineken
This pale lager beer contains 5.3 percent alcohol and is vegan—except for a few varieties. A product of the Dutch brewing company Heineken N.V., you can't miss the green bottle and red star. Just drink responsibly.
Goose Island
Goose Island Brewery was born out of Chicago's Lincoln Park neighborhood in the late 1980s. It offers a wide variety of beers including IPAs, APAs, Belgian-style ales, lagers, and plenty of seasonal brews. In 1992, Goose Island pioneered the practice of aging beer in bourbon barrels. The company extended the practice to include wine barrels in the early aughts, which infuses its beverages with unique flavor notes.
---
LIVEKINDLY is here to help you navigate the growing marketplace of sustainable products that promote a kinder planet. All of our selections are curated by the editorial team. If you buy something we link to on our site, LIVEKINDLY may earn a commission.