These vegan hot dog recipes are perfect for any summer barbecue grill.
Make these baseball stadium-approved vegan hot dog recipes three ways.
The first recipe, a Dodger sausage, features a pineapple salsa made with four simple ingredients: pineapple, tomato, red onion, and cilantro. The second, a Chicago dog, features a toasted poppy seed bun. The plant-based hot dogs feature spicy sport peppers, pickle spears, Roma tomatoes, and yellow mustard. And the final recipe, the taco dog, is a Mexican-inspired twist on a classic. The meatless dogs feature vegan cheese and pico de gallo—all inside a toasted bun.
Hungry yet? Let's get cooking.
America's Favorite Baseball Stadium Hot Dogs Made Vegan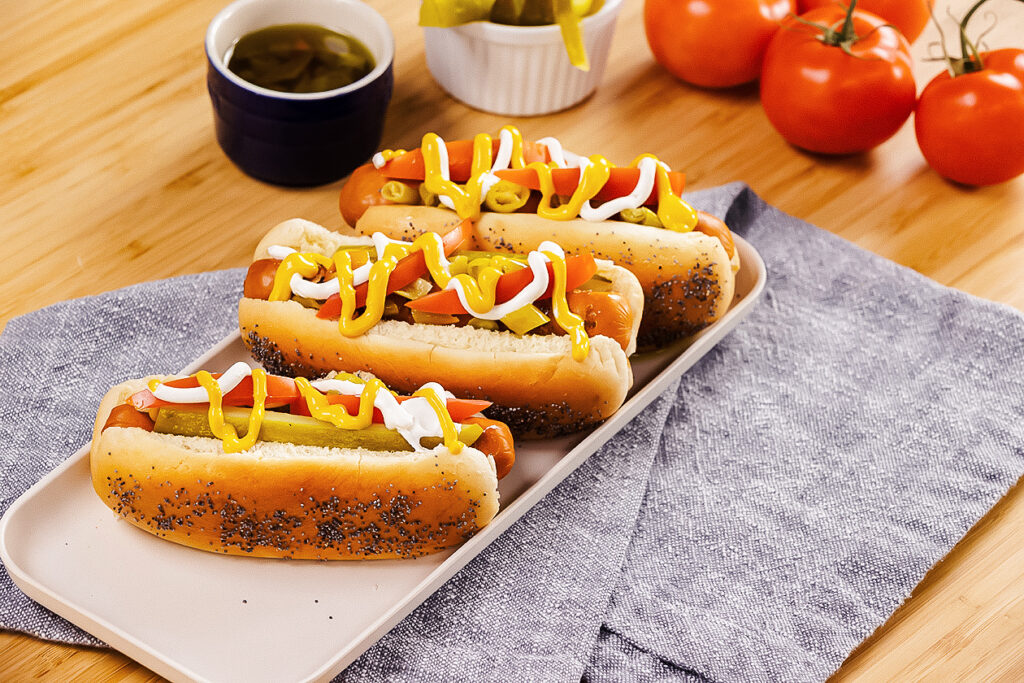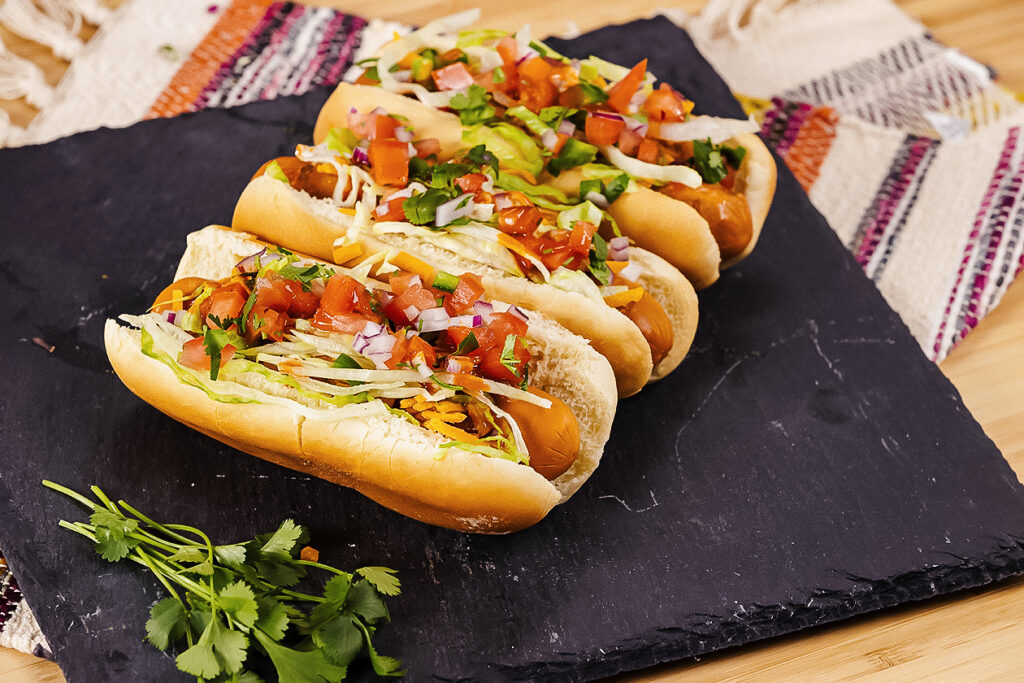 LIVEKINDLY is here to help you navigate the growing marketplace of sustainable products that promote a kinder planet. All of our selections are curated by the editorial team. If you buy something we link to on our site, LIVEKINDLY may earn a commission.