What is upcycling? It's hotter than ever right now, with countless companies in the food and fashion industries, and beyond, eagerly embracing the sustainable practice. But does upcycling make a positive difference?
Upcycling is the process of transforming by-products, waste materials, or unwanted goods into new materials or products. In short, it helps reduce waste. For example, if you've ever used an empty coffee can as a planter, that's upcycling.
On a larger scale, many well-known brands now utilize upcycling. American fashion label Eileen Fisher's Resewn collection consists of upcycled, one-of-a-kind pieces reconstructed from other Eileen Fisher items. Its Renew line features gently worn Eileen Fisher clothes.
On the independent side, there are Etsy shops that create new goods with upcycled materials and thousands of Pinterest boards for DIY upcycling crafts. The trend has also made its way toTikTok, where accounts dedicated to repurposing old materials rake in millions of views.
While upcycling gives items and materials that would have otherwise been thrown away a second chance, it's not perfect. Keep reading to learn more about upcycling, its practical uses, and how sustainable it really is.
What's the Difference Between Upcycling and Recycling?
Recycling and upcycling have similarities, but there are key details that make them different. Simply put, recycling involves the destruction of waste in order to create something new, whereas upcycling uses old goods to create something new and of higher value. The idea behind upcycling is that material goods should remain in circulation, not just get discarded after a single use.
More specifically, recycling includes an industrial process in which objects are transformed into new materials and then used to make either the same product again (such as a can for drinks) or another product (like plastic packaging). Upcycling, on the other hand, closes the loop on waste and repurposes discarded matter into something new.
"Upcycling is more sustainable than its more popular counterpart, recycling. Recycling generally requires a lot of additional energy to break down the product, let's say plastic, into their raw materials so they can be recreated into recycled plastic of the same or lesser quality," Marc Lewis, the general manager and executive editor at EcoWatch, tells LIVEKINDLY. "Upcycling, on the other hand, requires less additional energy consumption in the supply chain because it's repurposing the products into a more usable form, rather than breaking them down into their raw materials."
Another key point about upcycling, and why it has thrived on social media, is that it is inherently creative.
"Upcycling provides a wealth of entrepreneurship opportunities. Given that upcycling creates products that are of greater value than the originally discarded material, it provides a wonderful array of business opportunities for artists of all kinds," Lewis added.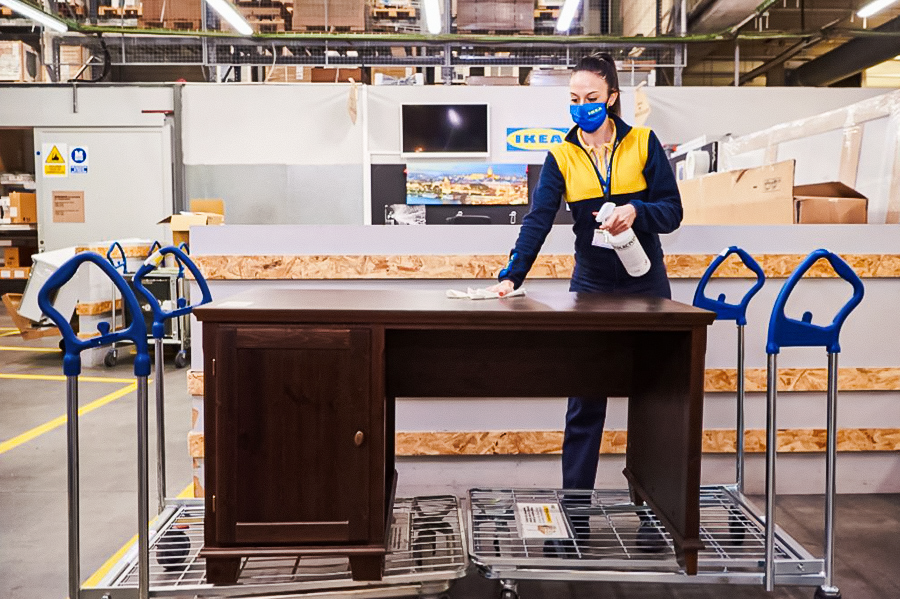 How Does Upcycling Help the Environment?
Upcycling is sustainable in the sense that it helps reduce waste in landfills, oceans, parks, and waste management facilities. This is crucial because excessive waste can harm the environment in a number of ways.
Some materials break down and release harmful chemicals, which can then cause soil degradation and seep into drinking water. According to the UN Environment Programme, one-third of all plastic waste ends up in soils or freshwater, and some of these microplastics enter the food chain.
Since waste is more plentiful when upcycling isn't at play, it's easy to see how the practice can help the planet. Additionally, upcycling can limit trips to the store to purchase new items, and thus help decrease overconsumption.
Jillian Semaan, Food and Environment Director at Earth Day believes that upcycling is "absolutely" sustainable. She explains: "When you upcycle, you don't use new materials for the finished product. For example, green bananas that may be too ripe for a grocery store will likely not be put on sale, so what we are seeing are companies that are using these bananas and turning them into all different kinds of snacks—from chips to brittle—and that is just one example."
She adds: "By upcycling we remove the need to produce new and/or raw materials. When we reduce this, we cut down on air pollution, water pollution, and there's less need for chemicals to be used during production. We reduce what goes into our landfills, and not to mention this cuts down greenhouse gas emissions all while saving our natural resources."
It's difficult to calculate the total environmental impact of upcycling, but it is possible to examine some companies that have made upcycling a part of their business model.
For example, furniture giant IKEA has been upcycling for years, and recently announced that customers can return old, assembled furniture in exchange for money. That furniture will then be resold at discounted prices. Additionally, IKEA plans sell spare parts for its furniture in an effort to prolong the life of products.
According to the Furniture Industry Research Association, a single couch causes approximately 90 kilograms of carbon dioxide emissions, so IKEA's ongoing efforts to upcycle have the potential to create a positive impact on the planet.
Danny Seo, author of the book Upcycling, notes that just getting into upcycling can bring about better consumption habits. As he told LIVEKINDLY, "Upcycling an old plate may not save the world, but it does create a healthy attitude about creating less waste which is always a good thing to have."
Upcycling is particularly sustainable with regards to food waste. Per the World Food Program, roughly 30 to 40 percent of the food supply in America is wasted, which works out to more than 20 pounds of food per person per month. And globally, around $1 trillion of food is lost or wasted every year .
While individuals can upcycle food scraps and compost, some food brands have made upcycling a part of their overall approach. For example, UK-based Nutrapharma uses food scraps to create protein-rich powders that can be used in supplements.
Similarly, Israeli start-up Anina crafts ready-to-cook "meal capsules" made with fruits and vegetables that have been discarded by retailers for aesthetic reasons. The capsules can be microwaved in a matter of minutes, and contain foods like vegetable stew, hot quinoa salad, and pad Thai.
A third company, Eat the Change, sells upcycled vegan jerky made with mushrooms that are too small or bruised. Big food brands are taking note of upcycling as well. In fact, Kroger, the second-largest grocery store chain in the U.S., recently announced that it plans to invest $2.5 million in upcycled food startups.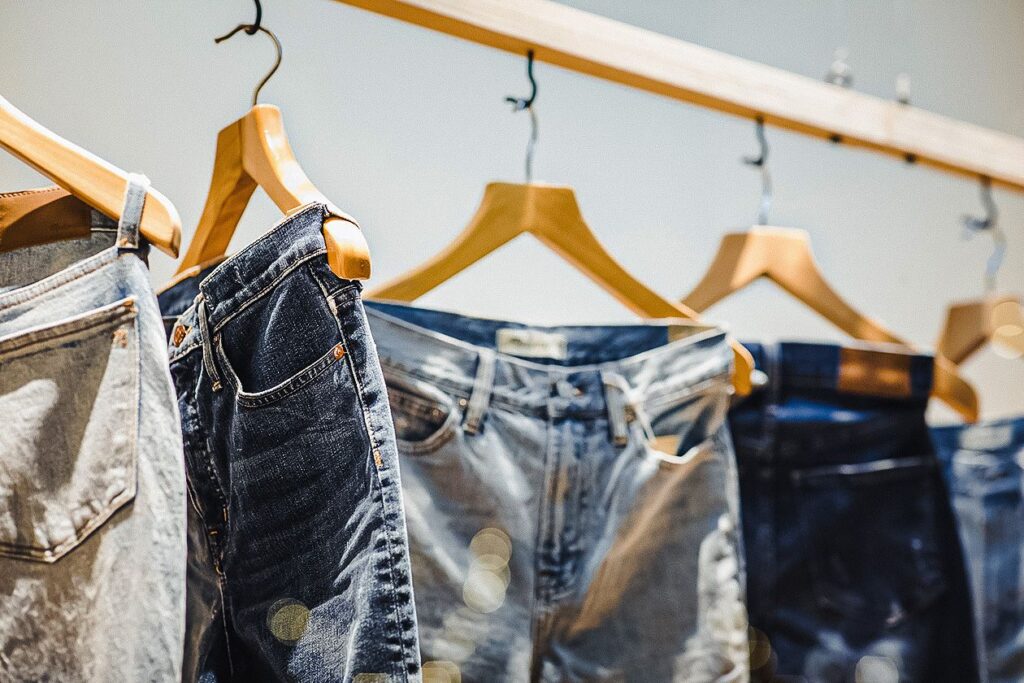 How Upcycling Falls Short
While upcycling has its advantages, actively reducing consumption is a better way to help the environment. We can and should reuse items when possible.
When you consider that making a pair of jeans requires a kilogram of cotton, upcycling those jeans is preferable to throwing them out. Still, thrifting jeans may be the better option.
Furthermore, upcycling in the fashion industry often doesn't circumvent the microplastic problem. Microplastics are released into the water when we wash clothes made from synthetic fibers, Nahir Sarsur, founder of Meüne—a slow fashion project and brand—explains to LIVEKINDLY. "The good thing is that at least the fact of upcycling that particular garment for a longer period of time extended the life of the fabrics, preventing it from ending up in a landfill sooner and contributing to more waste."
Upcycling in Fashion
The fashion industry is becoming open to the idea of utilizing upcycled materials. Upcycling, rather than relying on virgin materials, is still a great way to reduce your carbon footprint. "Each time we manufacture a garment from scratch, at each stage of the supply chain there is waste that comes with it," says Sarsur.
Adidas has teamed up with environmental sustainability group Parley for the Oceans multiple times to create shoes out of ocean plastic. As of January 2019, the athleticwear brand has produced six million pairs of shoes by upcycling collected ocean plastics.
And, there are several emerging designers who use upcycled goods. Former Reebok designer Nicole McLaughlin now takes apart discarded sneakers, tennis balls, and other unwanted items and makes new articles of clothing out of them.
Designer Sarah Nsikak, who launched her high-end fashion brand, La Réunion, in the midst of the coronavirus pandemic, sews fabric scraps together to create dresses, bags, and more. Second-hand fashion site The RealReal, which is packed with designer duds, added La Réunion to its roster and it was one of the top-performing sales of all of the site's recent New York Fashion Week-focused content.
Upcycling has been thriving on Pinterest and Etsy for some time. A simple search for "upcycled" on Etsy yields more than 361,000 results, with users selling everything from upcycled Louis Vuitton earrings to upcycled denim mittens.
As Semaan sees it, increased interest in upcycling comes from a growing number of people's desire to do something to help the Earth. "With the planet warming, cities being wiped out, electrical grids failing, and our food system broken, I think there is an urgency of protecting the planet today and in the future now more than ever," she explained.
"Knowing we can take a product on the front end and use it, instead of contributing to waste, really makes a difference," she added.
What's unique about Pinterest is that in addition to showcasing upcycled fashion, the platform also offers users ideas on how to upcycle everything from old K-cup pods to used prescription bottles. Beyond that, there are millions of Pinterest boards that include step-by-step guides for how to upcycle certain materials and inspire others to try the crafts on their own, so go ahead and give it a try!
---
LIVEKINDLY is here to help you navigate the growing marketplace of sustainable products that promote a kinder planet. All of our selections are curated by the editorial team. If you buy something we link to on our site, LIVEKINDLY may earn a commission.