Every day, it seems like another celebrity comes out with a beauty and skin care brand, but with so many vegan and cruelty-free products being introduced by our favorite pop stars, actors, and influencers, we say, keep 'em coming!
Rare Beauty by Selena Gomez
Selena Gomez has come a long way from her start on Barney & Friends. Now a pop singer with some killer bops and an actress in edgier films like Spring Breakers, she's added makeup impresario to her resume.
Fenty Beauty and Fenty Skin by Rihanna
Rihanna burst onto the pop charts in 2003 and has been full speed ahead ever since as a performer, philanthropist, and fashion icon. She launched Fenty Beauty in 2017 and Fenty Skin in the summer of 2020. Both Fenty Beauty and Fenty Skin are cruelty-free, while the latter is 100 percent vegan.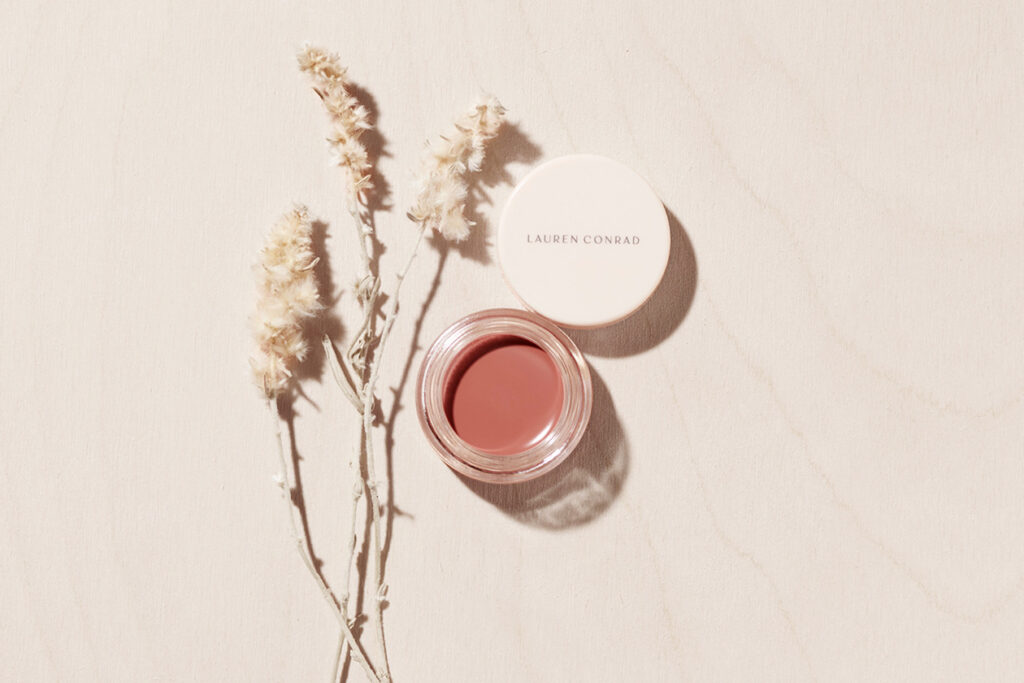 Lauren Conrad Beauty by Lauren Conrad
Who could have imagined that when Lauren Conrad first appeared on Laguna Beach in 2004 that her ultimate goal was world domination? In addition to several books and successful clothing lines, The Hills star also has a beauty line. Lauren Conrad Beauty is vegan, cruelty-free, and certified clean.
KORA Organics by Miranda Kerr
Supermodel Miranda Kerr is beautiful both inside and out, and her beauty and skincare line, KORA Organics, is cruelty-free, almost entirely vegan, and certified organic. The company also clearly lists the only two non-vegan products (they contain beeswax).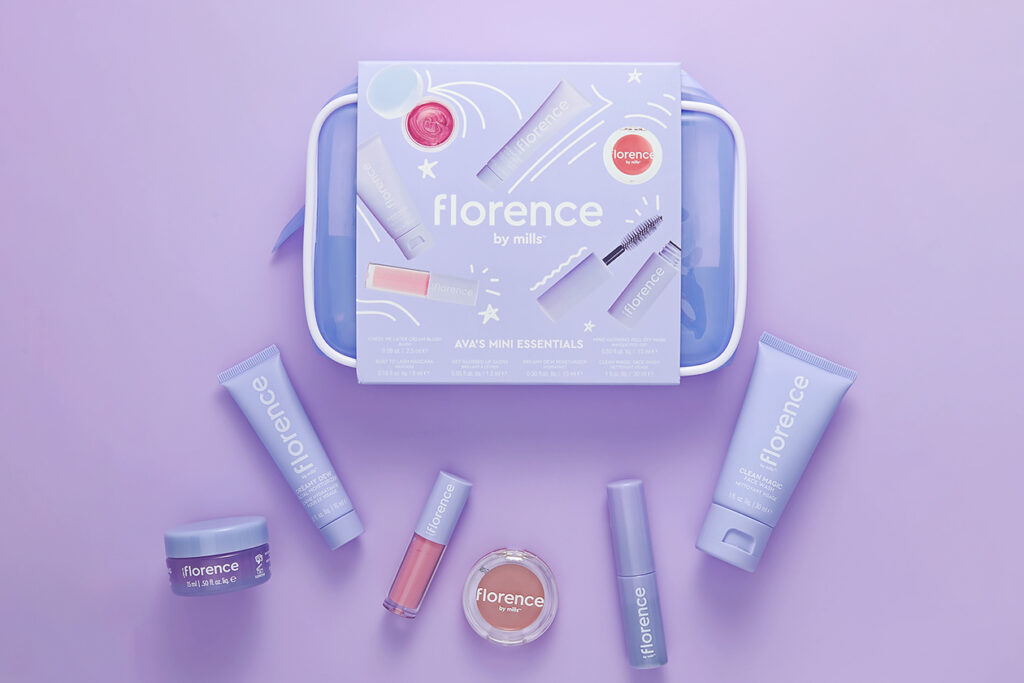 Florence by Mills by Millie Bobby Brown
Actor Millie Bobby Brown is only 17, but she's already extremely accomplished (perhaps you've heard of a little show called Stranger Things?). In 2019, she launched a vegan and cruelty-free beauty line, Florence by Mills, which she named after her beloved grandma.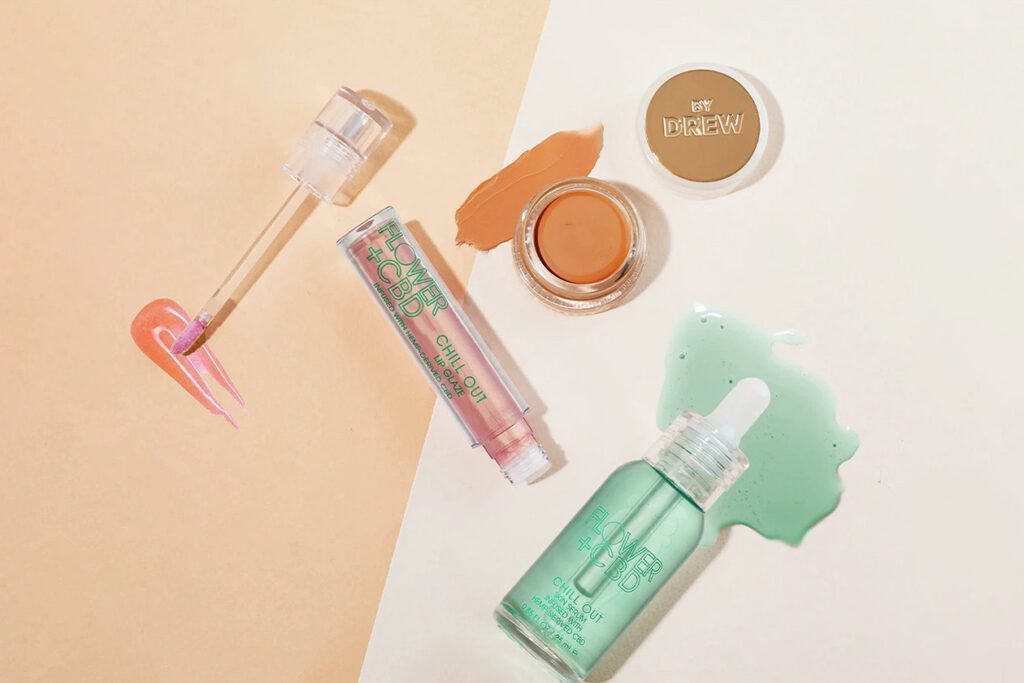 Flower Beauty by Drew Barrymore
After a career starring in too many iconic films to name, Drew Barrymore took a detour and launched Flower Beauty, a cruelty-free makeup and skincare brand. The line isn't entirely vegan, as there is carmine and beeswax in some products (although the actress does follow a vegan diet herself when she is filming!).
Honest Beauty by Jessica Alba
Jessica Alba's popular brand The Honest Company delivers everything from baby wipes to laundry detergent to tampons — all without 2,500 harmful chemicals. In 2015, she branched out with Honest Beauty, which is cruelty-free and vegan-friendly.
Lady Gaga, HAUS Laboratories
Lady Gaga is as famous for her pop music as her acting. But in 2019, she took another star turn with her own beauty and skincare line, HAUS Laboratories, which is vegan and cruelty-free. The brand fulfills Gaga's promise that beauty is about creativity and self-discovery.
Keys Soulcare by Alicia Keys
Affordable beauty brand e.l.f. Cosmetics makes makeup accessible for everyone — and the line is 100 percent vegan and cruelty-free. Last year, multi-Grammy Award-winning singer Alicia Keys launched her own beauty line, called Keys Soulcare, with e.l.f.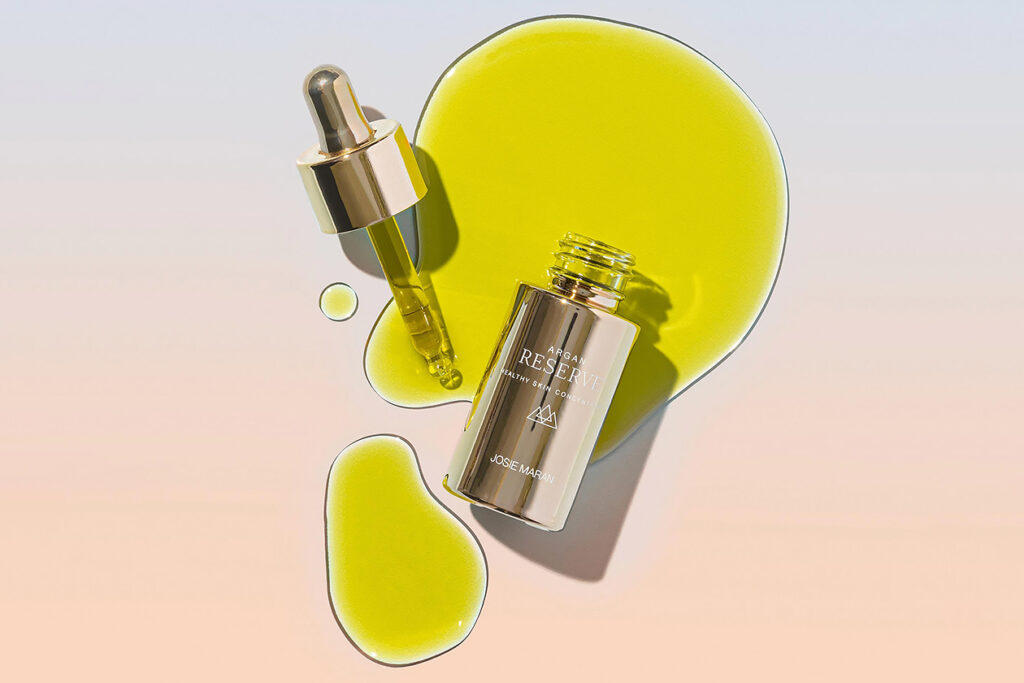 Josie Maran, Josie Maran Cosmetics
Australian actor and entrepreneur Josie Maran began modeling at 17 and soon began to wonder just what was in the makeup and skin products put on her face at photoshoots. She launched cruelty-free line Josie Maran Cosmetics in 2007 with a focus on argan oil as a wonder ingredient. Many products are vegan.
Kesha Rose Beauty by Kesha
Singer Kesha is known for her party-hearty pop songs. Her brightly-colored beauty line Kesha Rose Beauty is just as fun. Plus it's cruelty-free and vegan.
About-Face by Halsey
Singer Halsey kicked 2021 off with a bang. On January 27, she surprised fans by announcing she's expecting her first child. And, just two days prior, she launched a vegan beauty brand, About-Face.
BJ Cosmetics partnership with Doja Cat
In September 2021, Doja Cat announced a collaboration with vegan beauty brand BJ Cosmetics. Inspired by the three-time Grammy-nominated rapper's album Planet Her, the makeup line design combines metallic sheens with earthy colors.
Rhode Beauty by Hailey Bieber
Also in September 2021, Hailey Bieber announced she was launching budget-friendly skincare line Rhode on a podcast with Demi Lovato. Since then, the model has revealed on her YouTube channel that the brand is coming in 2022. Bieber's skincare routine is entirely cruelty-free, so it's almost certain her beauty brand will avoid animal testing.
KINLÒ by Naomi Osaka
Earlier this year, four-time Grand Slam singles tennis champion Naomi Osaka moved from the court to the beauty industry. Vegan and cruelty-free KINLÒ is designed specifically for the "melanin-rich," and is all about sun protection.
LolaVie by Jennifer Aniston
Jennifer Aniston is widely known for romantic comedies and playing Rachel in Friends, but she's also synonymous with great hair. So it's fitting that the actor now has a vegan and cruelty-free haircare brand called LolaVie. The brand's first product, a lightweight detangler, launched in September. Since then, the brand has also released an anti-frizz conditioning leave-in treatment.
Eilish by Billie Eilish
Billie Eilish may be only 19, but she's already a globally renowned singer-songwriter, and as of this year, a perfumer too. The musician's first-ever fragrance is simply called Eilish, and features notes of red berries, cocoa, and creamy vanilla. Plus, it's 100 percent vegan. (Just like the singer herself!)
Kylie Cosmetics by Kylie Jenner
When Kylie Jenner first launched Kylie Cosmetics in 17, the brand wasn't vegan. But in July 2021, the youngest Kardashian sister decided to "elevate" and relaunch all of her products with animal-free formulas. The reality TV star's skincare line, Kylie Skin, is also vegan and cruelty-free.
KKW Beauty by Kim Kardashian
In June 2017, Kim Kardashian joined her little sister and launched her own beauty line, KKW Beauty. And just like Jenner, Kardashian is now relaunching all of her products. It's not confirmed yet if all will be vegan, but the KKW Beauty website says the brand will be more "modern, elevated, and sustainable."
Know Beauty by Madison Beer and Vanessa Hudgens
In June, Vanessa Hudgens and Madison Beer launched Know Beauty, a skincare brand that uses DNA testing to figure out the best product for your skin and lifestyle. According to dermatologist Karen Kagha, the brand's chief medical officer, the brand looks at 46 chromosomes and analyzes seven skin categories to make its recommendations.
Nude Sugar by Toni Braxton
Grammy Award-winning singer Toni Braxton is one of the world's best-selling R&B artists, but this year she decided to also try her hand at beauty. The musician's vegan body care line, Nude Sugar, is available at Ulta, and includes a long-lasting moisturizer called The Creém, which is enriched with shea butter and squalane.
Pleasing by Harry Styles
After much speculation, Harry Styles finally launched his beauty brand Pleasing in November. The initial (vegan and cruelty-free) drop includes a plant-based pearlescent nail polish, as well as the double-ended Pleasing Pen, which features an eye gel and a lip treatment.
R.e.m beauty by Ariana Grande
Pop sensation Ariana Grande also dropped r.e.m beauty in November. The brand, which has been in the works for two years, features several interstellar-inspired lipsticks, a plumping lip gloss, and even faux mink lashes.
JVN Hair by Jonathan Van Ness
Queer Eye's top hair stylist Jonathan Van Ness launched his own vegan haircare brand back in August. JVN Hair, produced in collaboration with biotechnology company Amyris, includes four separate collections, Nurture, Undamage, Embody, and Complete, which are packaged in glass bottles with recycled plastic caps.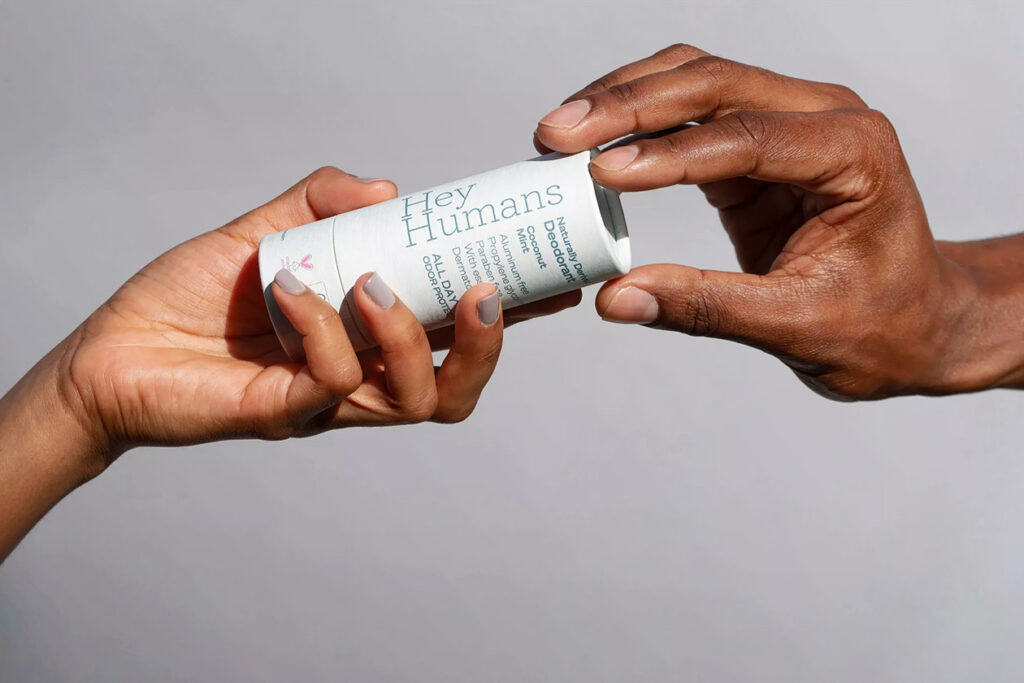 Hey Humans by Jada Pinkett-Smith and family
In February, Jada Pinkett-Smith launched Hey Humans, supported by her superstar family (husband Will and children, Jaden and Willow). The body care line is gender-neutral, cruelty-free, vegan, and affordable (nothing is priced above $6 USD). Available exclusively at Target, it includes natural deodorants, lotions, body washes, and even toothpaste.
Happy Dance by Kristen Bell
Kristen Bell's vegan CBD skincare brand Happy Dance was founded in 2020, and launched at Ulta Beauty stores earlier this year. Its products, like body butter and bath bombs, are all infused with top-quality U.S.-grown CBD, and made with "sustainability in mind."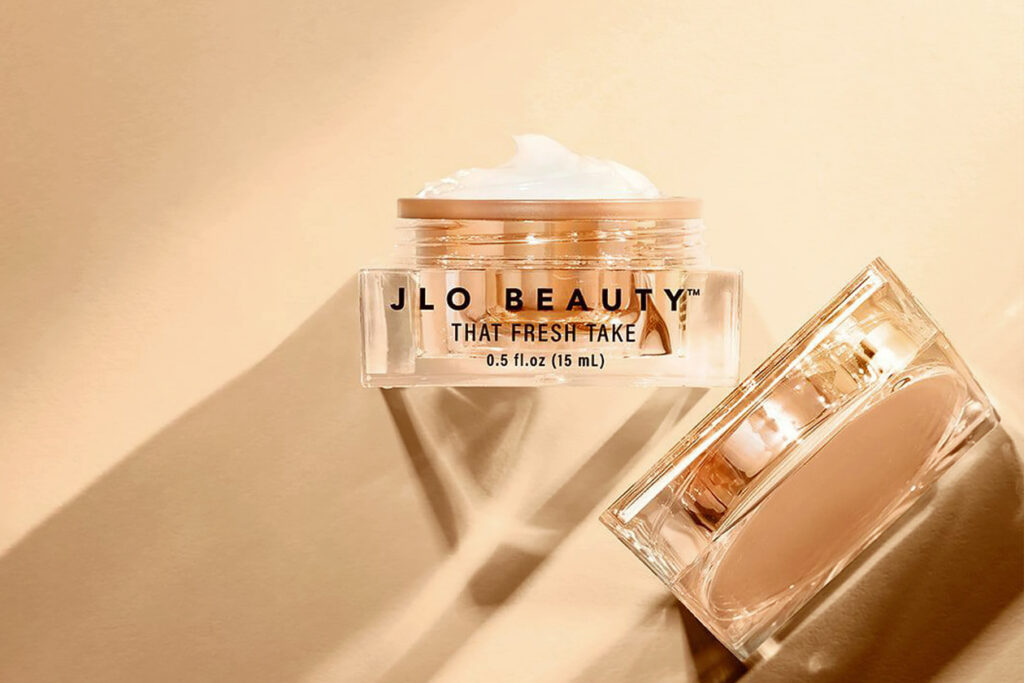 JLO Beauty by Jennifer Lopez
Launched at the very start of 2021, Jennifer Lopez's JLO Beauty is cruelty-free, and includes a small selection of vegan-friendly products. These include the brand's That Fresh Take eye cream, for masking dark circles and reducing fine lines, and That Star Filter, a complexion-booster.
Item Beauty by Addison Rae
TikTok mega-influencer Addison Rae launched clean, cruelty-free Item Beauty with Madeby Collective in 2020. Its skincare range is vegan-friendly, and so are many of its makeup products (although there are a few exceptions). Plus, everything is dermatologist-tested.
EleVen by Venus Williams
As you would expect from Venus Williams, lifestyle brand EleVen is all about fashion-forward tennis looks. But it also offers beauty products too. Its three moisturizing and mineral-based lip balms are cruelty-free, vegan-friendly, and contain SPF 15 for your protection.
Victoria Beckham Beauty by Victoria Beckham
Former Spice Girl and renowned fashion designer Victoria Beckham also has a beauty line, eponymously named Victoria Beckham Beauty. The brand is cruelty-free, and many of its products are vegan too. (Find a comprehensive list on the brand's website.)
Kind Science by Ellen DeGeneres
Despite controversial reports around the, quite frankly, unkind working conditions on her show, Ellen DeGeneres launched Kind Science earlier this year. The "age positive" skincare line uses performance-driven, eco-friendly ingredients. While everything is cruelty-free, only a handful of products are vegan (the rest include honey extract).
Uncommon Beauty by Kristin Cavallari
Like Conrad, Kristin Cavallari followed up The Hills and Laguna Beach with her own business ventures. An extension of jewelry line Uncommon James, Uncommon Beauty offers clean, cruelty-free skincare. Not all of its products are vegan (some contain animal products like beeswax and goat's milk), but others, like its skin-brightening Pineapple Peptide Nectar, are animal-free.
Anomaly by Priyanka Chopra Jonas
Indian superstar Priyanka Chopra Jonas is an actress, model, film producer, and a haircare entrepreneur. Her brand, Anomaly, is totally cruelty-free and vegan, and offers several high-performance formulas in packaging made from ocean plastic.
Good Dye Young by Hayley Williams
Paramore lead singer Hayley Williams is blonde now, but once upon a time she was known for her signature bright red hair. So it makes sense that she has her own hair dye brand, Good Dye Young. From its wash-out hair makeup to its semi-permanent shades, everything is cruelty-free and vegan. The brand has recently been embroiled in some controversy regarding a xenophobic Tweet by one of its employees.
Humanrace by Pharrell Williams
Producer, rapper, and singer Pharrell Williams is all about wellness, and that's reflected in his skincare and bodycare company Humanrace. All of its products, including its cleansers, exfoliators, and body bars, are vegan.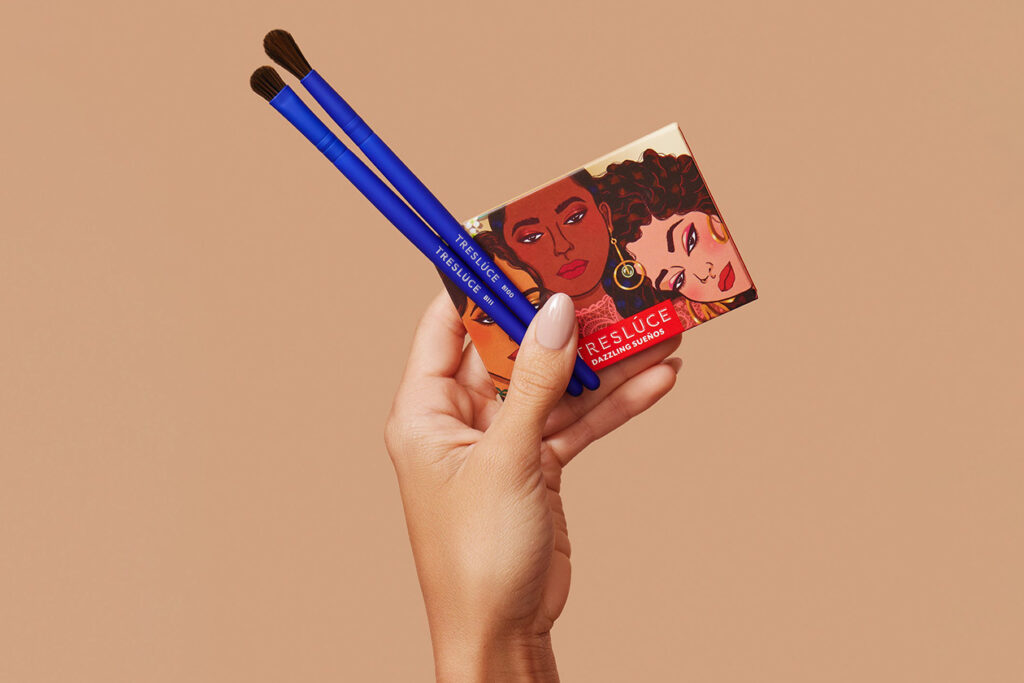 Treslúce Beauty by Becky G
It's no surprise that singer and actor Becky G has her own beauty brand. A makeup-lover from a young age, she was once CoverGirl's youngest-ever spokesperson. She founded Treslúce Beauty to celebrate and support Latinx heritage and culture, and all of its formulas are cruelty-free. Most are vegan, too.
TPH by Taraji P. Henson
Actress Taraji P. Henson's haircare brand TPH offers high-performance, cruelty-free products for all hair types, from coily to straight. The brand is cruelty-free, paraben-free, and vegan-friendly, and you can find out more about all of its 411 ingredients here.
Goop by Gwyneth Paltrow
Vagina steamers aside, Gwyneth Paltrow's renowned lifestyle brand Goop offers a number of effective, top-quality formulas, many in its skincare and bodycare range. Its GOOPGLOW Glow Lotion, for example, is ideal for hydrating, brightening, and moisturizing skin. All of Goop's skincare products are vegan, cruelty-free, and packaged in recyclable packaging.
---
LIVEKINDLY is here to help you navigate the growing marketplace of sustainable products that promote a kinder planet. All of our selections are curated by the editorial team. If you buy something we link to on our site, LIVEKINDLY may earn a commission.