There are many reasons people decide to switch to a plant-based diet and lifestyle, but for a growing number, helping to save the planet is top of the list. This is why, during Earth Month, a number of companies launched new plant-based products. (On Earth Day, fast-food chain Carl's Jr. even let vegan meat company Beyond Meat take over its entire Glendale location's menu.) But the planet doesn't just need our help during Earth Month. If you're eager to change up your lifestyle for environmental reasons beyond April, we've put together a handy list of the sustainable, plant-based products you may need (or, let's be honest, just really want) to get you started.

But first, let's look at how switching to a plant-based lifestyle helps the environment.
Can Going Vegan Help the Planet?
The livestock industry, which includes the meat, dairy, and leather industries, has a significant environmental impact. It contributes to a multitude of problems, including greenhouse gas emissions, deforestation, and water pollution. But research shows that plant-based agriculture is better for the planet. In 2018, the biggest-ever food production analysis revealed that switching to a plant-based diet was the single-most effective action a person could take to help tackle the climate crisis.

A more recent report, commissioned by investment firm Blue Horizon, found that replacing 10 percent of animal agriculture with plant-based alternatives could save the equivalent of 2.7 billion trees in CO2 emissions. It could also save an area of land bigger than Germany, plus enough water for the entire state of New York for five years.
It's important to recognize that while individually switching to a plant-based lifestyle can make a difference, high-level governmental policy change, as well as major corporation changes, are key to fighting the climate crisis. Still, these can be shaped and driven by individual actions. For example, the vegan food industry is expected to reach a value of $31.4 billion by 2026, and this growth has been propelled by changes in consumer behavior.

The vegan beauty and fashion industries are also growing; companies know that consumers want cosmetics and garments that don't damage the earth, harm animals, or exploit human beings. In the U.S. alone, the vegan cosmetics industry is worth more than $4 billion. 
Everything You Need to Go Vegan for the Planet: 10 Product Picks
So, if you're looking to change up your lifestyle and go vegan for the planet, here are a few products you could buy to get started.

Dairy-Free Milk: Oatly Barista
One simple swap to get you started on a vegan diet is a new dairy-free milk to replace your usual cow's milk. There are so many options out there, from coconut to almond, and now there are even choices like hemp and macadamia milk. But one of the most popular dairy-free milk options is oat, specifically from Swedish brand Oatly. For full creaminess, the Oatly Oat Drink Barista Edition is a great choice. You can create frothy cappuccinos and milky lattes superior to their dairy-filled counterparts. The brand also offers a standard Oat Drink, Oat Drink Organic, and Oat Drink Chocolate.

Check it out here.

Got questions about the nutritional benefits of dairy-free milk? You can find every plant milk on the planet ranked, here. And if you're wondering whether it's fine to give children dairy-free milk, check out our explainer here. 
Vegan Meat: Beyond Burger
If you're a fan of juicy, beefy burgers, consider trying a plant-based patty from Beyond Meat. The California-based brand has worked hard to mimic the look, feel, and taste of beef, with convincing results. You can find the patty on fast-food menus and supermarket shelves in a number of countries, including both the UK and the U.S.
Check it out here.
It's important to note that the Beyond Burger is not the only vegan meat burger available. A number of supermarket chains, like Walmart in the U.S. and Tesco and Iceland in the UK, offer more affordable alternatives that are just as delicious.
Vegan Cheese: Violife Epic Mature
Greek company Violife has been in the vegan cheese game since the 1990s, and it shows. Made with a coconut oil base, the brand's products range from Mozzarella Flavor Slices to Mediterranean-style grillable slices (similar to halloumi), and each has a dairy-esque texture and flavor. Arguably, the star of Violife's product range is its super-cheesy Epic Mature block. It crumbles, melts, and, when hot, pulls apart just like real mature cheddar cheese.

Check it out here.

Violife isn't alone, there are multiple vegan cheese brands on the market. To find out which ones passed our taste test, click here. 
Vegan Egg: Eat Just
If you can't imagine a Sunday morning without scrambled eggs, then you'll be pleased to know that Eat Just offers a mung bean-based vegan scramble that tastes just like the real deal. The zero cholesterol option can also be used to make omelettes, French toast, or even bake a cake.

Check it out here.

If you're intrigued by vegan eggs and want to know more, find our guide here. You can also check out our video about egg nutrition, and find out whether you really need chicken eggs in your diet.
Plant-Based Cookbooks: Broke Vegan
Plant-based eating doesn't have to break the bank. Released in March, this cookbook by food stylist Saskia Sidey features more than 100 tasty, budget-friendly vegan recipes, including family favorites like mushroom bolognese and tofu tacos, as well as batch cooking options like chili con veggie.

Check it out here. 

For more 2021 vegan cookbook releases, check out our roundup from earlier this year.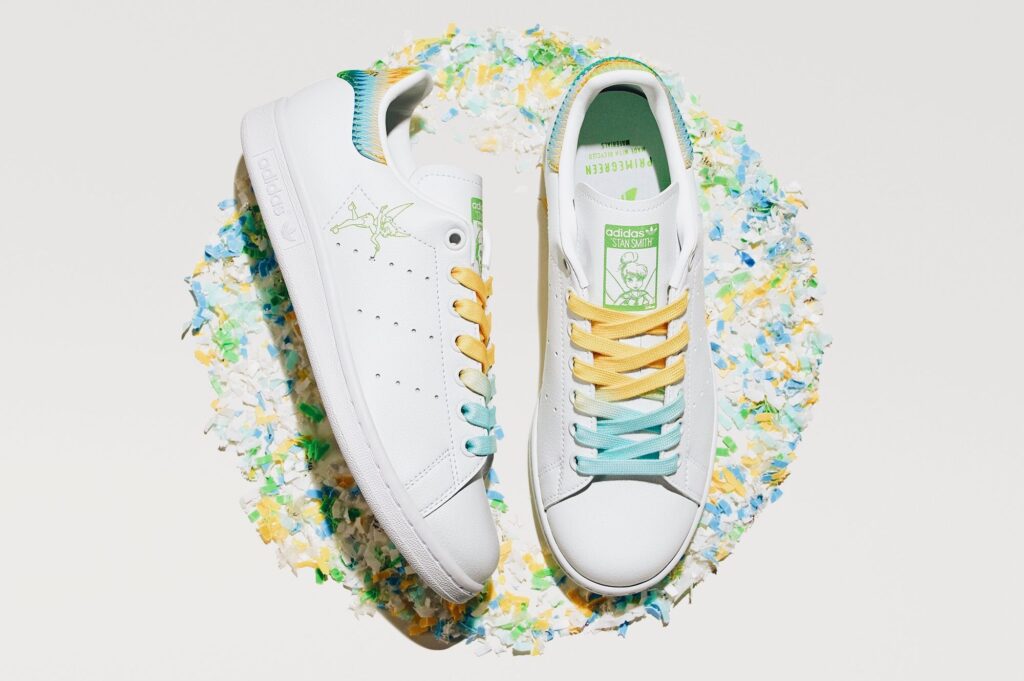 Sustainable Sneakers: Adidas Stan Smiths
Admittedly this is more of a want than a need, but if you fancy levelling up your sneaker game with some animal-free kicks, Adidas has a range of options to choose from.

At the moment, the sneaker giant is adding a variety of sustainable designs to its Stan Smith line. You can choose Stella McCartney's cute collab, or maybe a Yoda-inspired design is more your thing? Each design features Primegreen; the material, which is exclusive to Adidas, is made with recycled plastic. If you want to keep it simple, there's also the classic white Stan Smith design in vegan leather.

Check it out here.

And for more sustainable sneaker options, take a look at  our roundup here.
Cruelty-Free Makeup: e.l.f Cosmetics Lip Lacquer
If it's time to top up your makeup bag, consider looking for your next mascara, lip gloss, or blush at e.l.f Cosmetics. The brand is 100 percent vegan and cruelty-free, and offers high-quality makeup products at affordable prices. This vitamin-enriched Lip Lacquer is one of the brand's best-sellers, and will leave your lips looking glossy and feeling soft.

The brand is also a solid choice from a sustainability standpoint. As of last year, it has eliminated 650,000 pounds of packaging material from its supply chain.

Check it out here.

And find more vegan, cruelty-free makeup brands here. 
Sustainable Athleisure: Girlfriend Collective High Rise Pocket Leggings
Girlfriend Collective has nailed sustainable athleisure. The Seattle-based brand makes comfortable leggings from recycled materials to suit people of all sizes. With pockets. So now, when you stroll to your next yoga class, your keys, phone, and wallet can be stored safely and you don't need to worry about taking a bag. Plus, everything is ethically made in a factory with fair wages and a zero-tolerance policy regarding forced or child labor.

Check it out here. 

And for more sustainable athleisure suggestions, find our guide here. 
Cruelty-Free Skincare: Facetheory Amil-C Whip
The Amil C-Whip is one of Facetheory's best-selling skincare products. And it's not hard to see why. The vegan mousse moisturizer is light, creamy, fluffy, and absorbs straight into the skin, leaving your face feeling nourished and refreshed. To give you extra protection against the sun, it contains SPF 20. Plus, it's free of parabens, silicones, and it smells just like a delicious fruity dessert. The packaging is sustainable too: most of Facetheory's products are packaged in biodegradable materials, and sold in amber glass jars with recyclable aluminum caps.
Check it out here.

For more information on cruelty-free and sustainable beauty, find our complete guide here. 
Vegan Body Wash: Love, Beauty, and Planet's Coconut Water & Mimosa Flower Shower Gel
Love, Beauty, and Planet has a wide range of gorgeous-smelling body wash products to choose from, but thanks to the infusion of coconut water, this mimosa flower option is delicate, soft, and will leave your skin feeling hydrated. All of the ingredients are ethically sourced and packaged in 100 percent recyclable bottles.

Check it out here.

For more on how to make your bathroom routine eco-friendly, find our sustainable product recommendations here.
LIVEKINDLY is here to help you navigate the growing marketplace of sustainable products that promote a kinder planet. All of our selections are curated by the editorial team. If you buy something we link to on our site, LIVEKINDLY may earn a commission.