Updated August 2021 | Target has a ton of plant-based products to choose from, and the retail chain is committed to adding more and more vegan options across all sectors. So it's now easier than ever to shop for vegan foods at Target.
Case in point: Target recently unveiled its own Good & Gather plant-based rage that boasts more than 30 vegan meals and snacks. Nearly everything in the range costs less than $5, and there are plenty of sweet and savory options for breakfast, lunch, and dinner, as well as everything in between. New private label items include almond creamer, oat milk, dressing, Chick'n Tenders, plant-based meatballs, and a chocolate mousse-style spread.
Even prior to the launch of the Good & Gather vegan range Target was dedicated to selling and promoting an array of vegan products. In addition to vegan items you will find only at Target stores, such as Good & Gather products and its own Favorite Day brand plant-based ice cream, the company carries other vegan brands such as Miyokos, Follow Your Heart, and Beyond Meat.
What's more? As an increasing number of consumers are shifting towards a plant-based or flexitarian lifestyle, Target has made an effort to carry vegan products from brands such as Annie's and Amy's Organic, which also create products that aren't plant-based.
The Ultimate Guide to Vegan Food at Target
While not everything made the list, these are some of the must-try vegan products that Target has to offer.
Vegan Burgers
When it comes to plant-based burgers, Target has you covered. The store's own Good & Gather brand recently began selling Frozen Plant Based Meatless Beef-Style Patties that are made without artificial flavors or preservatives, and reviewers are loving them. In fact, one satisfied shopper said they boast an "amazing taste," and are. "better than all other veggie patties out there."
And that's just the tip of the vegan burger bun when it comes to Target's plant-based burger offerings. Target also sells meatless burgers from Beyond Burger, Gardein, Field Roast, and more.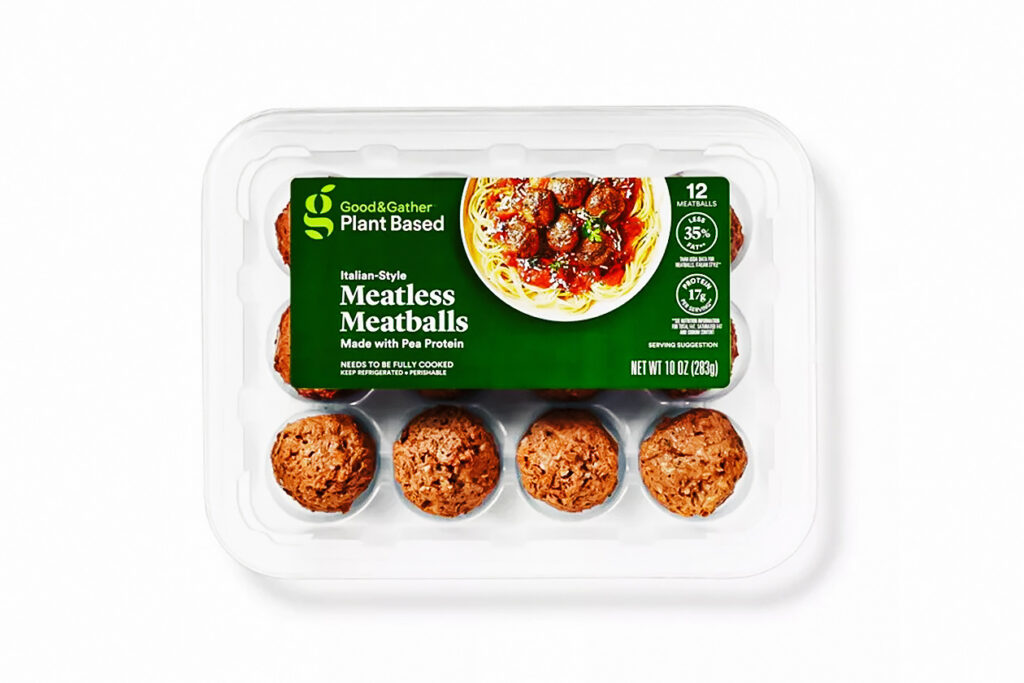 Plant-Based Meat
Target's Good & Gather range includes both Italian-Style Meatless Sausage and Italian-Style Meatless Meatballs, but that's just the start of the plant-based meat options. The retailer also sells Beyond Meat products, as well as frozen options from Gardein, MorningStar, and Impossible.
Target also sells vegan chorizo and breakfast sausage from Field Roast, so you can get your plant-based protein fix at any point of day.
Vegan Chicken
Good & Gather recently debuted its plant-based Chick'n Tenders. Target also has plenty of vegan chicken tender and nugget options from MorningStar, Gardein, and Crafty Counter.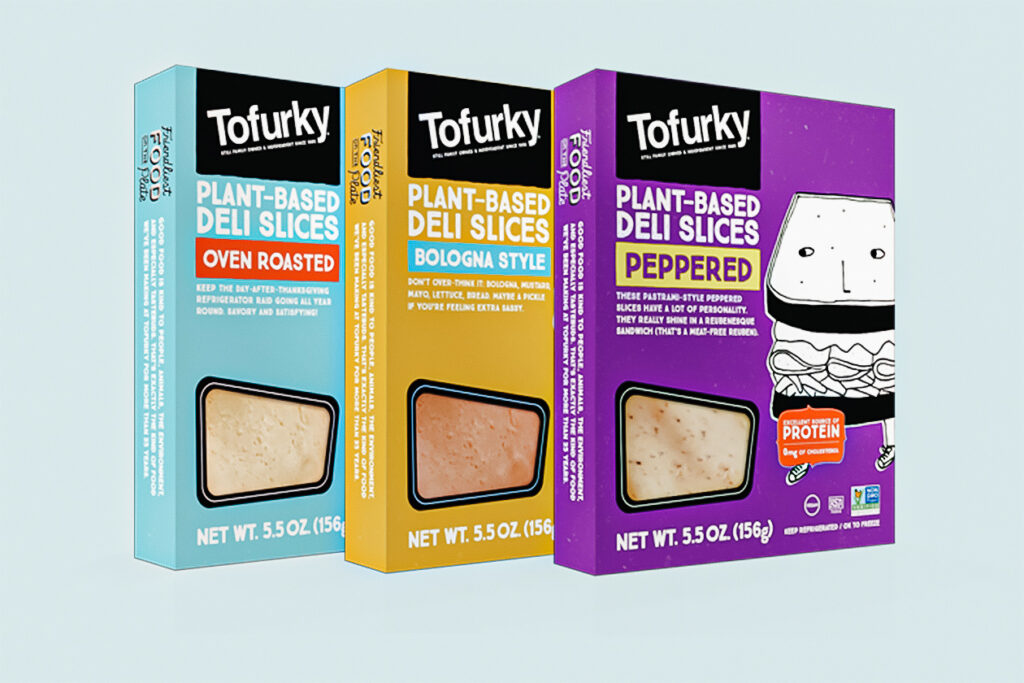 Vegan Deli Meat
While Target doesn't produce its own vegan deli meat, the retailer does have plant-based options from Tofurky in hickory smoked and peppered varieties.
Vegan Hot Dogs
Target's got your hot dog needs covered with vegan offerings from Lightlife, Upton's Naturals, and Field Roast. And if you're craving a corn dog, Target sells a vegan corn dog from MorningStar Farms.
Vegan Fish
Although vegan fish is less common than plant-based meat, you can still find it at Target. The chain sells Good Catch Fish-Free Tuna in water as well as Good Catch Fish-Free Tuna with olive oil and herbs.
"This is the best fish-free tuna I've tried," one reviewer wrote.
Plant-Based Milk
The Good & Gather range includes several plant-based milk options, including Unsweetened Original Almond Milk and a new oat milk variety.
Target also carries dairy free options from Silk, Ripple, Dream, and Oatly.
Dairy-Free Coffee Creamer
The Good & Gather line includes three plant-based coffee creamers. The new non-dairy almond milk creamer is sold in two varieties—vanilla and vanilla caramel—and is made with almonds, sunflower oil, pea protein, and more.
There is also a non-dairy oat milk creamer with a "sweet and creamy" flavor that is made with oats, pea protein, sunflower oil, sugar, and natural flavors.
In addition to vegan coffee creamers from its own line, Target also sells plant-based offerings from Califia Farms, Silk, and other brands.
Vegan Cheese
Target has plenty of vegan cheese options courtesy of several brands. If you're looking for vegan cheese slices, there are some options from Field Roast, while Daiya sells slices and shreds. Speaking of shreds, Target sells Follow Your Heart's vegan Parmesan cheese, as well as mozzarella from Miyoko's, and cream cheese from Kite Hill.
Vegan Butter
Looking for vegan butter to slather on your bread? Target sells both European-style cultured vegan butter and organic oat milk cultured butter from Miyoko's.
Vegan Yogurt
Target sells a variety of dairy-free options from brands such as Yoplait, So Delicious, Silk, and Chiobanni. A clear customer favorite are the So Delicious varieties, which are made with coconut milk.
Vegan Frozen Meals
When it comes to vegan frozen meals, Target has a ton of options to choose from. Its own Good & Gather range sells frozen vegan falafel with tahini sauce and meatless beef-style patties, but there are also plenty of choices from Sweet Earth, Amy's, Gardein, Tattooed Chef, and Healthy Choice.

The Buddha Bowl and Veggie Hemp Bowl from Tattooed Chef are clear customer favorites.
Vegan Mayonnaise
Good & Gather's own take on vegan mayo is made with a combination of canola oil and pea protein. Target also sells vegan mayo varieties from Hellmann's and Best Foods.
Vegan Bread
If you're looking for vegan bread, Target carries options from Silver Hills Bakery and Food For Life, which produces sprouted grain bread.
Vegan Pasta
If you're looking for dry pasta, Target stocks nearly a dozen varieties of Banza, which is vegan pasta made from chickpeas. The retailer also sells several versions of boxed or frozen vegan macaroni and cheese from companies like Annie's and Daiya. In other words, Target has your vegan pasta needs covered.
Vegan Dressings and Sauces
Good & Gather strikes again! The range has several vegan options that you can use to season plant-based proteins. Options include Mandarin Orange Sauce, and Korean Gochujang Sauce, both of which shoppers are digging.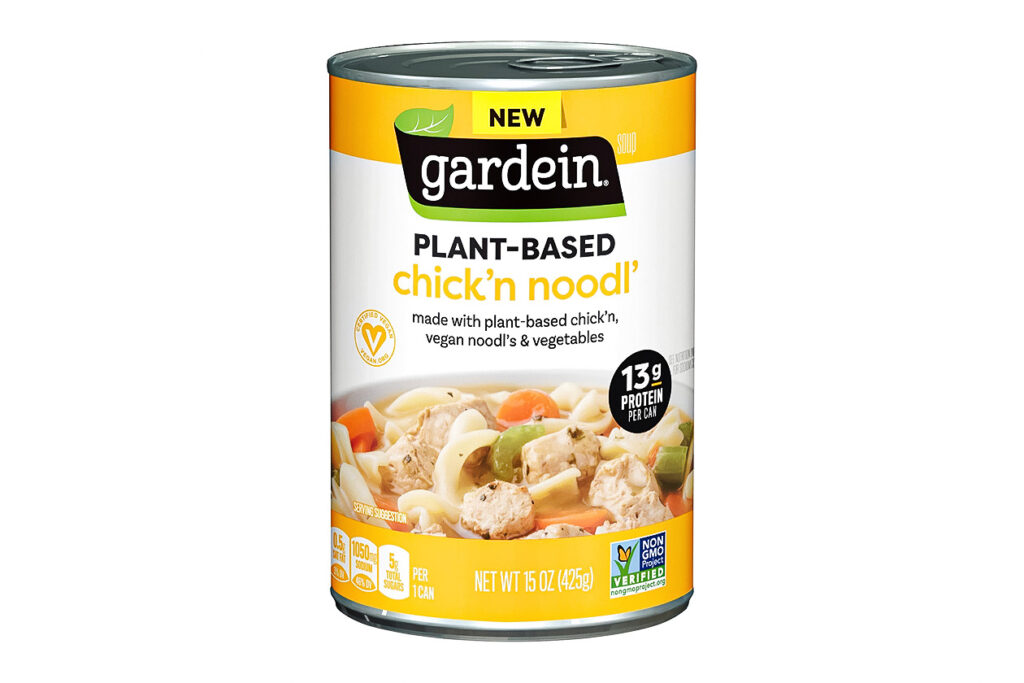 Vegan Soups
Given that more people are embracing vegan and flexitarian diets, it's no surprise that Target stocks an array of vegan soups from Gardein and Amy's, including seasonal favorites like split pea and butternut squash.
Vegan Crackers
When it comes to vegan crackers, Target has several different varieties to choose from. If you're in the market for something veggie-based, the retailer stocks flavored cauliflower crackers made from, well, cauliflower, from Real Food From the Ground Up.
Another vegan cracker brand you'll find in Target is Simple Mills, which sells crackers made with almond flour.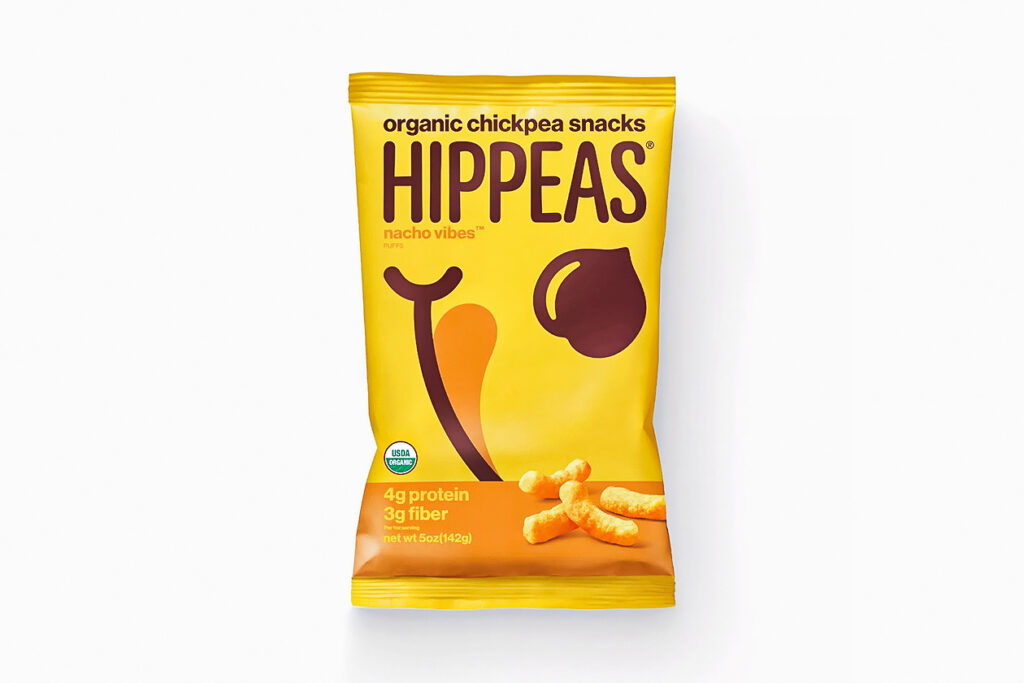 Vegan Chips
Similarly, vegan chips abound at Target, including tortilla chips from family-owned Siete Foods and vegetable-based options from Terra Chips and Veggie Straws. A customer favorite is Hippeas, which produces vegan chips and puffs made from chickpeas.
Vegan Dips and Spreads
Target's own Good & Gather Plant-Based line really shines in this category and offers a bunch of exclusive choices. The range includes five cashew-based vegan choices in several mouthwatering flavors —Everything Seasoned, Buffalo Queso, French Onion, Pizza, and Chocolate Mousse.

So far, judging by customer reviews, shoppers are loving the pizza-flavored dip.
Vegan Cookies
Target knows that it's hard to resist a cookie, which is why the company stocks vegan options from Lenny & Larry's and Made Good. Target also sells an assortment of cookies from Partake, which counts Jay-Z and Rihanna as investors. In addition to being vegan, all of Partake's delicious cookies are made without wheat, tree nuts, peanuts, milk, eggs, soy, fish, and shellfish.
Non-Dairy Ice Cream
Thankfully, non-dairy ice cream options have gotten tastier and more plentiful in recent years, and Target is actually part of the expansion. The chain's new Favorite Day line includes several plant-based options such as Oat-Based Forest Fruit Frozen Dessert Bars and Cashew Caramel ice Cream.
Target also sells vegan Ben & Jerry's ice cream, as well as options from So Delicious, Magnum, and Oatly.
Vegan Sweets and Candy
Good & Gather has a few vegan sweet treats that can be enjoyed on their own or used in baked goods or as an ice cream topping. These include coconut chips, chocolate coconut chips, and toasted Coconut Chips.

On the vegan candy front, Target has chocolate sweets from Hu Kitchen, Endangered Species Chocolate, and Theo. It also sells plant-based gummy candies from YumEarth, Jelly Belly, and Smart Sweets.
Vegan Granola Bars
While Target sells vegan Larabars, bars from Made Good, and Nature's Bakery, the retailer also sells its own line of plant-based granola bars that are part of the Good & Gather range. These bars come in several flavors including lemon, cashew butter chocolate chip, and apple pie