Let's face it: no one's in the mood for Valentine's Day this year—even vegan Valentine's Day. The arbitrary, marketing-focused holiday is problematic even during normal circumstances, but in the middle of a pandemic? Forget about it.
So, this year of all years, let's take this corporate holiday as an opportunity to practice self-care, at a time when so many of us need it more than ever. And what better way than to indulge in a delectable plant-based Valentine's Day spread all for ourselves? Paging moi, party of one!
Here are six recipes—some quick, some more involved—all satisfying, and delivering the comfort we crave. Here's to self-love. Note to couples: Also great for a Zoom date!
Humongous Vegan Taco Skillet
When you want to drown your sorrows in something big, with tons of (vegan) cheese and savory protein, look no further than this plant-based taco skillet. It serves two, but it's good enough to eat all by yourself.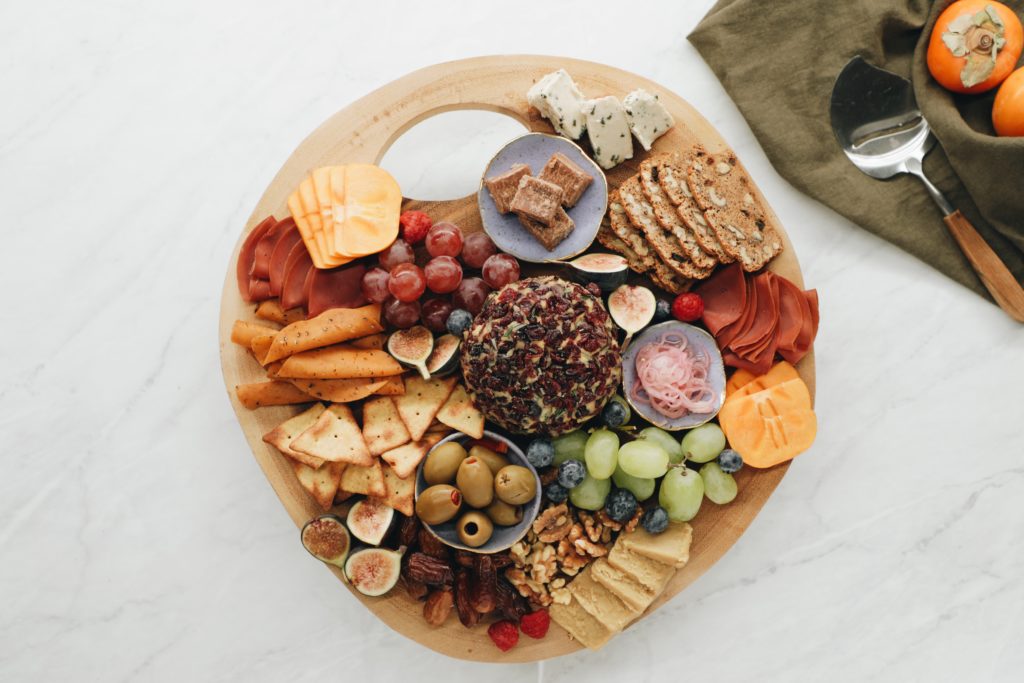 Vegan Charcuterie Platter
For those of us who got cooking fatigue three months ago and have been living on vegan mac and cheese, it's perfect. While ideal for a holiday spread, there's nothing wrong in eating it all yourself, anytime! If you live in a place where it's safe to make a trip to the store right now, mask up and stock up on some vegan cheese, nuts, and other goodies. If you want to keep the cost down, skip some of the packaged vegan cheeses and go heavy on the cornichons, hummus, and bread.
Vegan BBQ Pulled Pork and Chicken Chili in a Bread Bowl
Pork. Bread. Beans. Cheese. Need we say more? YouTube heavyweight Sweet Simple Vegan put together these recipes for us, and we couldn't be more thrilled. Did we mention bread?
Vegan Mac and Cheese and Pulled Pork Waffle Sandwich
Ok, so this recipe takes some work. It's definitely a multi-step process—it won't take you hours and hours, but it's a good opportunity to put on a podcast in the kitchen, if you know what we mean. However, the end result: so worth it. And what better way to truly treat yourself to than to invest time in nourishing your body and soul? (That said, we make no claims that this is, like, healthy.)
Jalapeño Poppers For Netflix 'n Chill
Cuddle up with your cats, ditch the iPhone, make these jalapeño poppers, and put on your favorite bad (i.e. good) TV. Vegan meat-hacking superstar Sauce Stache put together this recipe for us just in time for the Super Bowl (that's a snack holiday, right?), but these also double as great movie-night snacks. Put on your favorite rom com (or Daivd Attenborough documentary, or reality TV show), and snack on these.
Super Easy Thumbprint Cookies and Mug Cake
And finally, for desert! Don't you want to make four-ingredient cookies? Or a cake that you can literally dump into that old stained mug and microwave? Yes, us too. Cheap Lazy Vegan (a brand as well as a guarantee) put together these quick recipes for LIVEKINDLY, and we're confident that you'll find as much comfort in them as we do.