From fast fashion to plastic production, we're living in a time that encourages us to consume. And if the amount of clothes we send to landfills and the amount of plastic pollution in our oceans gives you pause, then slowing down and taking little steps toward being more conscious in the way that we navigate the world can help you align more with your personal values.
Incorporating aspects of a zero-waste philosophy, which means conserving, reducing, and reusing as much as possible, is one way to do it. And although it might not be doable for most of us to go completely zero-waste, there are many practical ways that we can bring it to every room of the house, from our wardrobe to our bathroom. Here's how.
They say that the kitchen is the heart of the home. And there are plenty of ways that you can leave a lighter footprint if your kitchen is due for a makeover. (As always, the most sustainable/zero-waste option is what you already own.) This includes choosing cabinets made from wood sourced from a sustainably-managed forest or reclaimed lumber, which comes from old decks, barns, and buildings. You can also source upcycled materials for your countertops, like recycled glass or bamboo, or have concrete countertops made.
You can also apply the zero-waste kitchen philosophy to the food you stock your fridge and pantry with, like choosing dry beans and lentils instead of canned (which also happens to be more cost-effective) and shopping at your local farmers market, if that's accessible to you. And remember to save those kitchen scraps for composting or freeze them to make a tasty stock for soup.
While the kitchen is the beating heart of your home, the dining room is what brings people together. When thinking about making your dining room more zero-waste, ask yourself what you really need. Can you make due with what you have? Is there any chance that you could thrift certain things, like glassware and dinner plates? Sometimes, life calls for an upgrade and the secondhand gods don't smile down on you. If that's the case, seek out the most sustainable options possible, like organic cotton napkins, reclaimed wood tables and chairs, centerpieces made from upcycled materials, and more.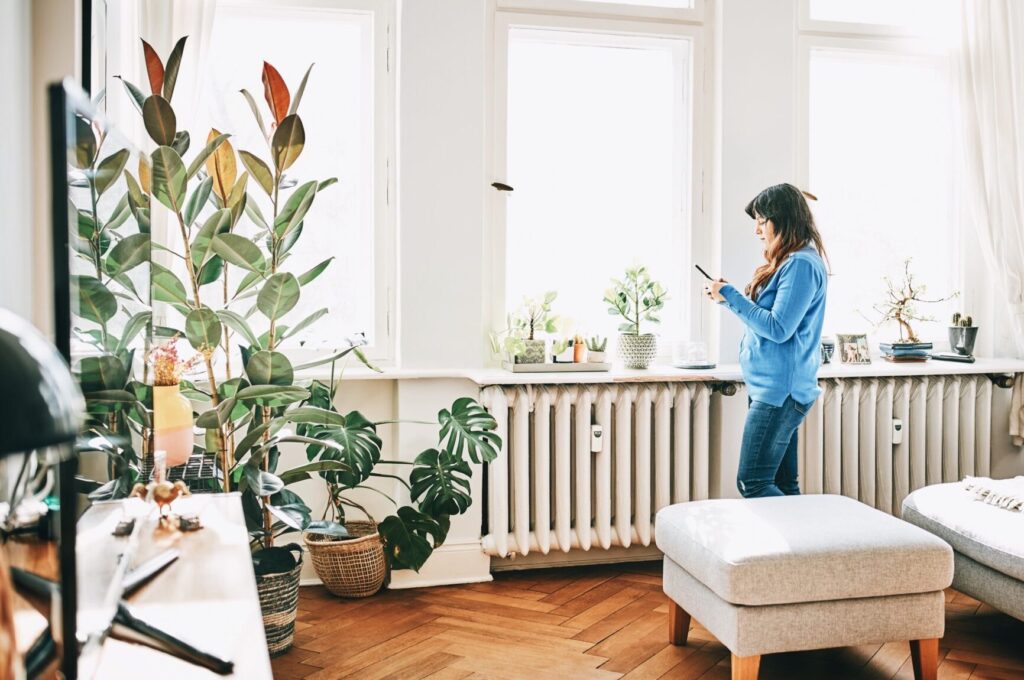 We tend to spend a lot of time, well, living in our living rooms. So it makes sense not only that we want this space to make us happy, but also that with time, our living rooms might need a refresh. For furniture, peruse what's up for grabs in your neighborhood. (Facebook Marketplace is actually great for secondhand scores.) Or, get new furniture made from FSC-certified wood from somewhere like IKEA, and watch out for wool in couches.
Parents can tell you that raising a kid generates a lot of waste. That isn't to say that children aren't precious, but between buying age-appropriate toys to constantly feeling like your kiddo is outgrowing their clothes, things add up. So, when it comes to reducing waste, we do what we always do: our best. Try wooden toys (just like the olden days!) or hand-me-downs from friends and family. And keep everything organized in storage bins made from sustainable materials, like bamboo woven baskets. By the way, Mattel now has a program where you can return old toys to be upcycled into new ones!
Turning your bathroom into your own personal oasis doesn't have to be wasteful. In fact, the beauty and personal care space seems to be embracing environmental sustainability with gusto (but watch out for greenwashing). Embrace cruelty-free, plastic-free hair care. Manage 'pit stench with refillable deodorant or learn how to make it yourself. Go ahead and install that bidet. Who would have guessed that there are so many ways to minimize your impact on the environment in the bathroom?
Beyond building a deck from sustainable wood, there are a lot of ways to reduce waste in your yard, such as gardening. Studies show that spending time around nature is good for our health. And, this can translate to your home garden, too. When it comes to backyard gardening, you'll want to choose native plants that are pollinator-friendly. Also, you can keep your garden healthy with homemade mulch, which is made from fallen leaves, twigs, grass, and wood chips. Growing your own food is also a great way to reduce waste because it skips packaging!
The pandemic has made remote workers of a lot of us. And in many cases, companies may not be returning to requiring a full-time office presence. Which means that you might still need a workspace to call your own. You can do this by using recycled paper for printing and taking notes, recycling paper when you're done with it, and looking for a second-hand desk or office chair. And, while this isn't a zero-waste tip, it is a life tip: remember to sit up straight! Good posture comes with a lot of benefits.