With everything from restaurants to beaches opening up after over a year of indoor isolation, we're feeling more than ready to get outside. We're getting vax'd and definitely ready to relax (in the sun). But not before taking the proper precautions. Applying sunscreen, every dermatologist will tell you, is an essential step to take before you even think about setting foot outdoors. Here at LIVEKINDLY, we're more than ready to give you the run-down on the best sunscreen for your skin type and for your whole body. While we're at it, we're also here to help you find the swimsuit of your dreams—sustainable, of course. And let's not forget: sandals. Ready? Here's our ultimate guide to summer style for 2021.
The LIVEKINDLY Guide to Summer Style 2021
Is your skin dry? Oily? Maybe it's a little bit of both or acne-prone. Whatever your skin type is, it needs to be protected from the sun's harmful rays. Here are our top sunscreen picks for cruelty-free and vegan sunscreens for your face.
Your face isn't the only part of you that needs protection from the sun. From your body to your hands, these products will help keep you safe in the sun so you can get out and enjoy the warm weather without worry.
More heat = more sweat = more scents that you probably don't want wafting where other people can smell them. Not only will these deodorants help keep odors away, but they're also refillable so you can use up less plastic.
Give your skincare routine a seasonal refresh with our top summer picks, from rose-scented body polish to blueberry-infused cleansers that'll leave your face feeling soft and squeaky clean. We've got your lip care covered, too.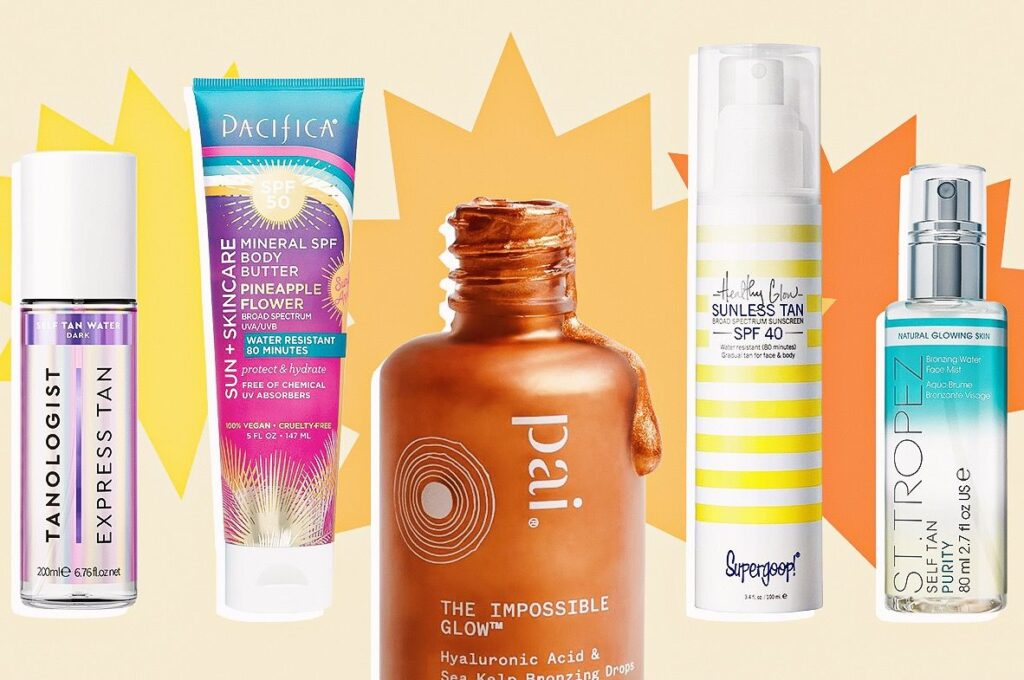 In previous generations, slathering your skin with baby oil and laying in the sun was the go-to method for achieving a sun-kissed look. But these days, not only do you not even need to set foot in the sun to get a tan but also these sunless tanning products are formulated with skin-nourishing ingredients.
Sometimes you can take all of the precautions in the world and still end up with a sunburn. When that happens, it's important to take good care of your skin. From aloe vera-infused lotion to calming lavender and mint-scented mist, these cruelty-free and vegan after-sun care products will help to soothe your burns (and ego). But remember: if your sunburn is severe, you'll need to take other measures to give it proper care.
We're more than ready to hit the pool, beach, lake, river… All bodies of water. And we're ready to do it in sustainable swimwear. These swimsuits are all made from materials that are better for the planet, from bikinis made from reclaimed fishing nets and plastic bottles to recycled polyester one-pieces inspired by 1920s swimwear. (Summer style 2021: the name of the game is sustainability.) And did we mention that the brands are size-inclusive?
Nobody should have to choose between taking a dip in the water or wearing makeup that makes you feel good. Our guide to beach-proof vegan makeup will help you find that happy balance.
It's time to bid closed-toe shoes a seasonal farewell. These sandals will have you feeling stylish in sustainable materials ranging from cactus leather to cork.